Inspiration: You Need these Summer Essentials
Inspiration: You Need these Summer Essentials
I've spoken about the need for a seasonal wardrobe before, and heavier fabrics for fall/winter are wonderful. There is an advantage to colder weather in the ability to layer for warmth. You can't layer for cool. Choosing the right fabrics for warm weather is key – especially if you're like me and are sensitive to the heat! Let's get onto the list of summer essentials.
Linen Blend Sport Coats
I'm a big fan of textured solid fabrics in general, and I particularly enjoy wool/linen blends in bold colours. There's something about the rustic variation that linen brings out in a fabric that makes it a summer essential for me. I have a couple of sport coats that really show off this detail: my Samuelsohn made up in a burgundy fabric from Ermenegildo Zegna, and my Spier & Mackay made up in a bright blue fabric from Botolli.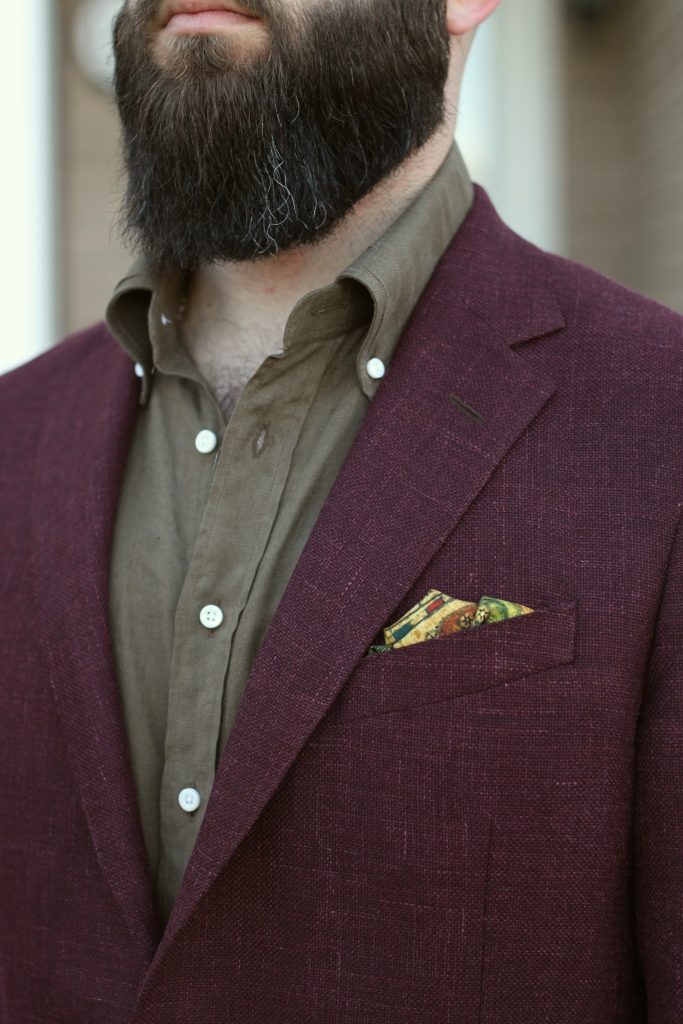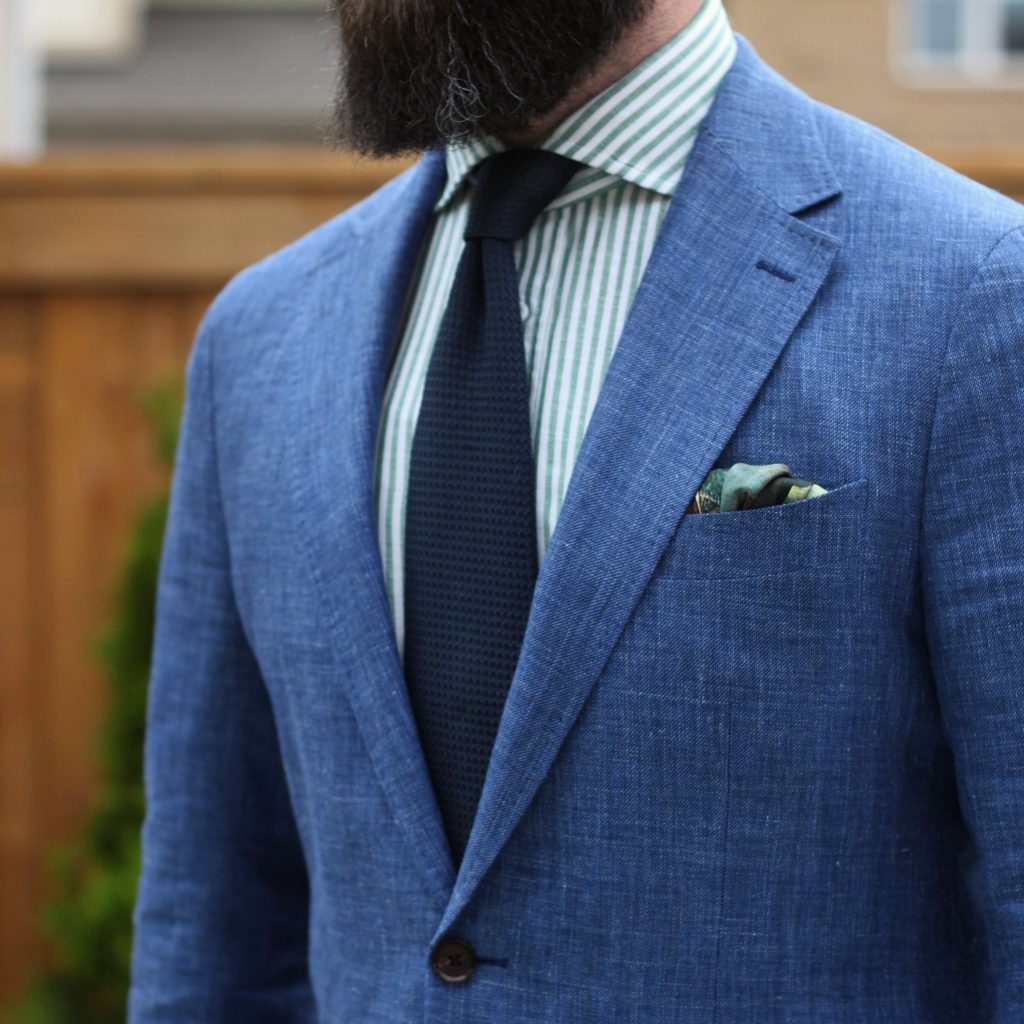 The linen adds a subtle, cross-hatch texture to the sport coats. Those vertical and horizontal striations are what give linen blends extra visual interest. It's also important to note that the jackets are lightweight and breathable – something essential for warm weather.
Bold Patterned Sport Coats
Another summer essential for me is a bold patterned sport coat, especially in a blend of linen, wool and silk. E. Thomas makes some of the finest combinations of these, in some wonderful patterns. Here are a couple that I own.
Both of these jackets feature a large scale pattern, and neither in a particularly subtle colour combinations. The first is predominantly grey, with oatmeal, brown and a steely blue. I think what makes it feel summery to me is the light colourway, and the wonderful fabric blend. The second jacket is a similar blend, in a vastly different palette. A brick red, with rusty tones is highlighted with orange, cream and blue checks. These jackets feature a ton of texture and visual interest, but from further away resolve to a less busy and striking pattern.
Linen, Linen and More Linen
You've probably read that the key to wearing linen is to embrace the wrinkles. Well, I don't have some insightful statement that contradicts that. Linen wrinkles. A lot. There's a playful juxtaposition wearing tailored linen. You'll want to stay away from anything too formal to coordinate. I picked up this suit from Spier & Mackay, done up in a killer shade of tobacco linen from Hardy Minnis. The first photo I've worn it as a suit, but I feel like I'll mostly wear it as separates.
High-twist Wool Trousers
I've slowly expanded my trouser collection, and there's some great benefits to having some high-twist wool trousers in yours. I have a pair from Cavour made up in charcoal Crispaire from Holland & Sherry, which have been awesome. You might be thinking, "charcoal in summer?", and the answer is yes. Not only is charcoal versatile, but we have a tendency to reach for lighter colours through the warmer months, and bringing a little contrast now and then is a good idea. Light, breathable and the polar opposite of linen. No wrinkles, like ever. They maintain a razor sharp crease all day long. A similar fabric is Fresco – actually I'm pretty sure it's almost identical, aside from branding. Spier & Mackay usually runs a few pairs from VBC each S/S season. They are definitely worth grabbing. Mid grey and brown have proven to be versatile.
Safari Jackets
I'd had a Safari jacket on my list for quite some before ultimately picking one up. Here's a selection of different examples – each has something I quite like about it. The first is from Craftsman Clothing, and is the one I ended up buying. The second is from Lopez Aragon, and I'd only loosely define it as a "safari" jacket. The third is from Amfeast. The fourth one is from G. Inglese via No Man Walks Alone. It looks to be a kind of safari style overshirt. Last would be the new release from Spier & Mackay.
I really like the proportions on the Craftsman – the pocket details, the collar, the size of the buttons. It's all really well balanced, and this olive shade of linen would be quite versatile. If you're interested, here's a link for 10% off! The option from Lopez Aragon is called the Borneo model. I love the single, angled breast pocket and the belt. It's a rakish take on a "safari" inspired jacket. Amfeast's safari jacket is a wonderful shade as well, and offers a simple and elegant silhouette. I'd looked at the G. Inglese, but it was after seeing some posts on Styleforums' Instagram from Pitti, featuring Greg from No Man Walks Alone wearing one, I had to revisit my thoughts. I quite like the way it looks when worn. Last year, Spier & Mackay offered some field jackets, and I was pleased to see they've expanded to belted safaris with some great linen offerings this season.
Loafers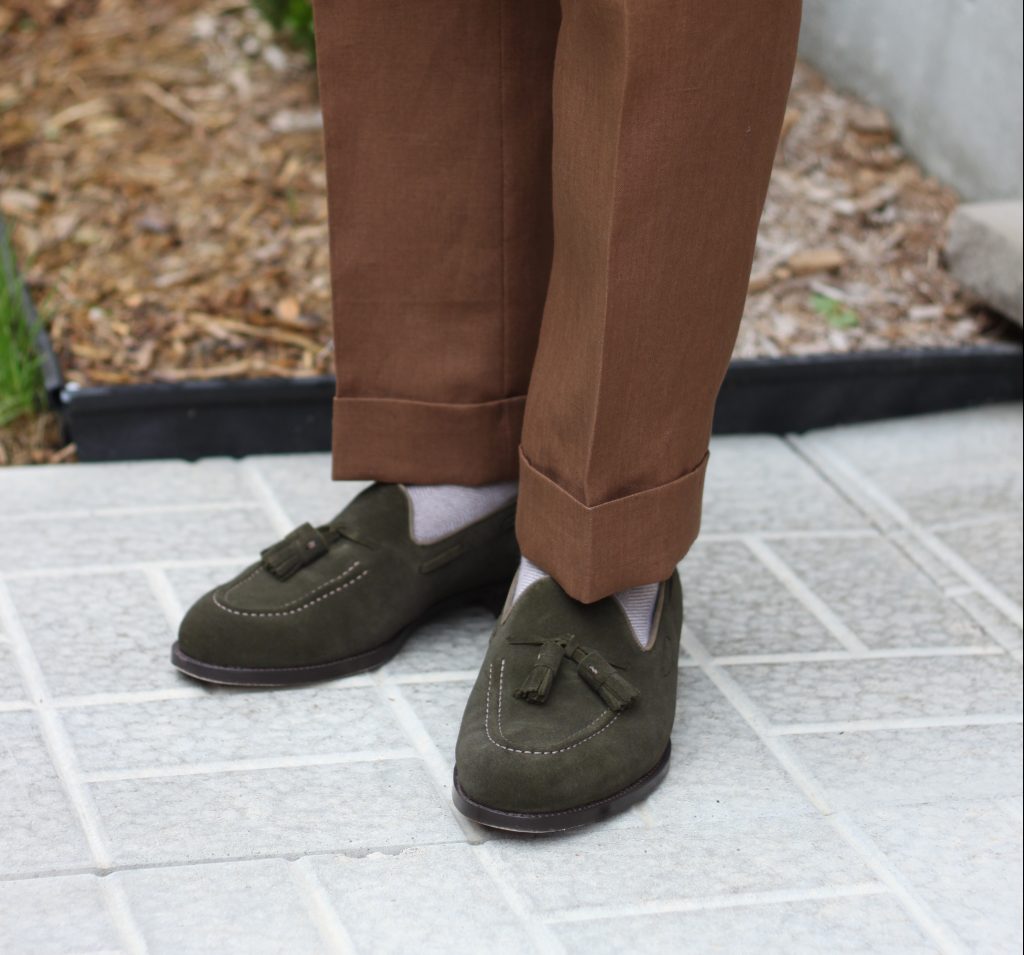 Recently, I picked up a pair of green suede tassel loafers from Cavour (review link). The shade of green is more versatile then I thought it'd be, though I still wouldn't recommend green as a first pair of loafers. Fortunately, they do offer some other colours, and they're having a site-wide sale up to 30% off! I've also got a pair of leather loafers from Paul Evans that I enjoy, and a pair of dark brown suede pennies from Velasca. Slip on footwear like loafers are definitely summer essentials.
Sunglasses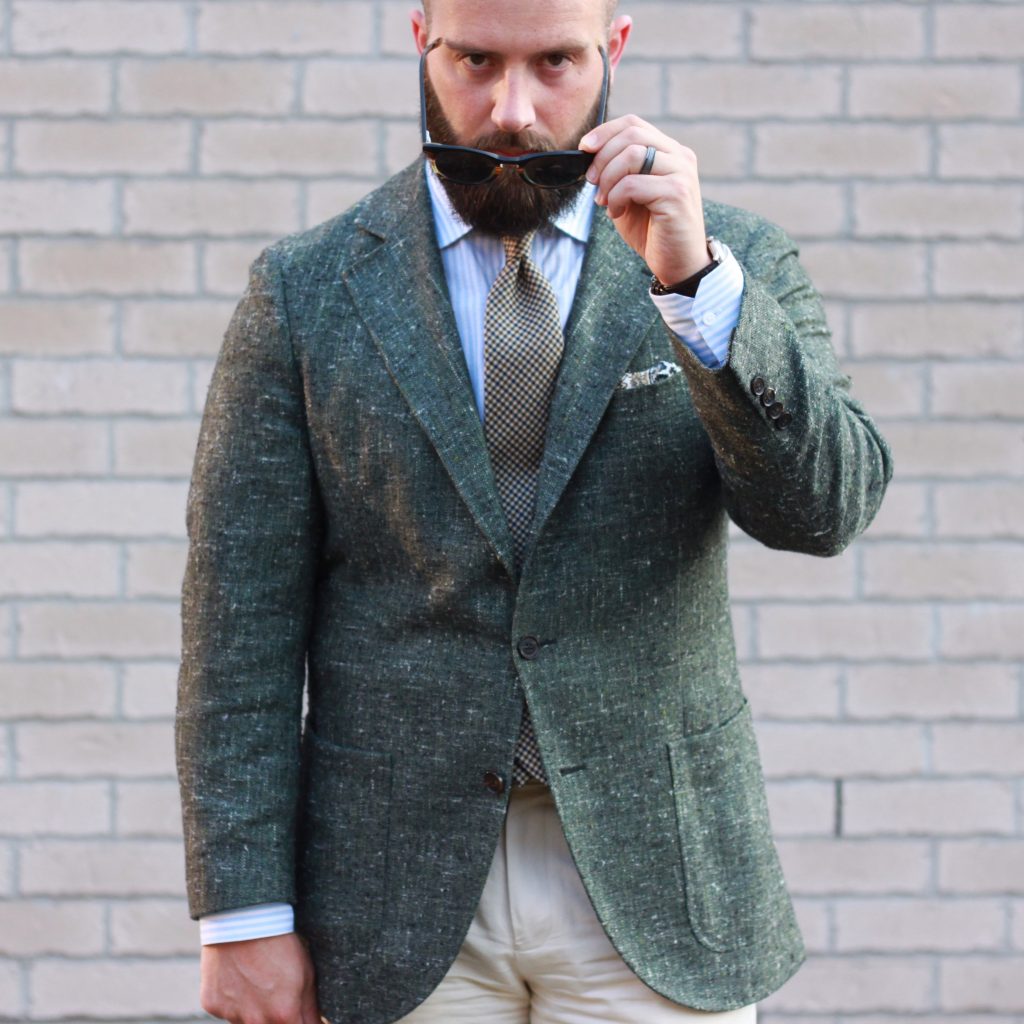 Obviously another item on any list of summer essentials is sunglasses. I've a pair of Kent Wang's keyhole shades that I absolutely love. I opted to upgrade to the genuine dark horn frames, and they are totally worth it. At some point I'd like to try a "wayfarer" style frame, and would love to hear some suggestions.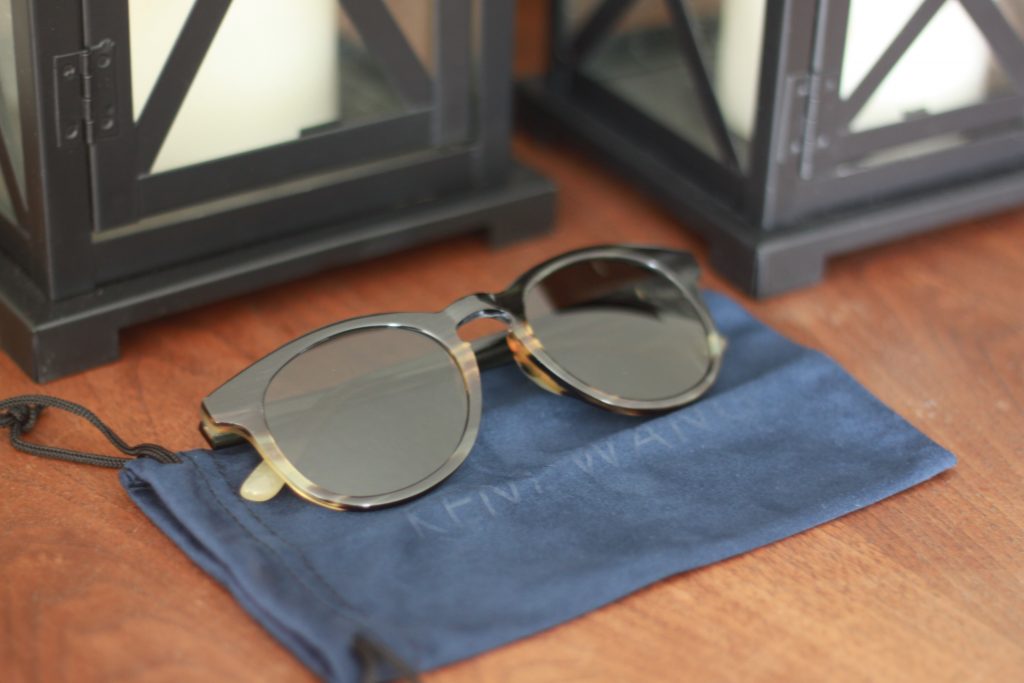 Mid-Summer Review
So, that's my quick hit list of summer essentials. Is there anything I missed? Let me know in the comments.
-Colin