Inspiration: 2018 Spring/Summer Wants
Inspiration: 2018 Spring/Summer Wants
What do I 'need' for Spring/Summer...
After auditing my sport coat collection, I outlined some seasonal and pattern… deficiencies. Or opportunities. I started out planning this post to flesh out some of those gaps, but realized that maybe I should have a broader look at some seasonal (Spring/Summer) items I would like to add to my wardrobe. We'll look at sport coats, shoes, trousers, and accessories.
Spring/Summer Sport Coats
Sartoria Formosa / No Man Walks Alone
The first one is really an aspirational piece. I've always admired the cut from Sartoria Formosa, and in fact, most of the products carried at No Man Walks Alone. This one, however, is really special. In other posts, I think I may have mentioned my love for tweed. Well, this is a "summer tweed" fabric created by the mad genius Derek, over at Die, Workwear! It has all the lovely texture you'd expect from anything named tweed, but is in a light, spring/summer weight. Unfortunately, I will have to miss out on it this year. At some point I really should try to find some of that fabric before it's gone (if it isn't already).
Spier & Mackay
The next several are from my favourite place to spend money – Spier & Mackay. There are two in the latest (v3) version of their Neapolitan cut that feature beautiful wool/silk/linen blends from E. Thomas. One features grey, taupe, and blue accents. Another features rusty tones with orange, taupe and blue. The other two are a couple more casual cotton pieces – an olive drab green and a khaki/taupe colour. Having an urge to add some patterns to my wardrobe, you might guess which I'd choose. And if you follow my Instagram, you might know that I already purchased them. Both patterns are… not subtle. But the fabric is lovely. Fantastic hand feel, in a light, breathable weave. I think both with dress up and down really well – light trousers will be key for good pairings, but denim will do just fine too.
Cotton sport coats would be another great addition. Casual-leaning, they'd pair nicely with denim. I really like both colours, though the green reminds me of the new lovat colour on last season's moleskin jackets, which I missed out on.
Spring/Summer Shoes
Loafers are all about Spring/Summer. Easy to put on and take off. Comfy. Slightly more relaxed without being overly casual. Here are a few I like:
Meermin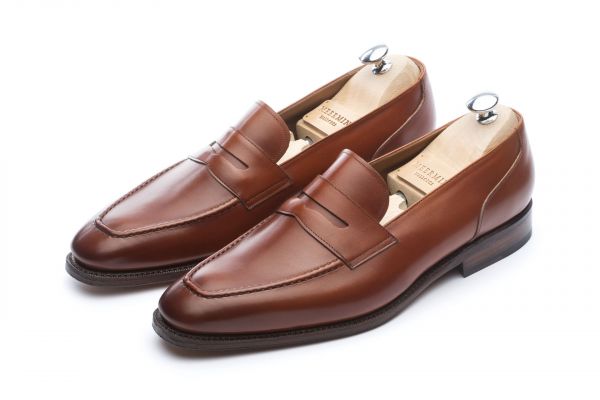 I've yet to try anything from Meermin. They offer a great selection of styles and materials, at a really attractive price. They fit nicely into my value requirements. I've generally read positive reviews of both their ready to wear and MTO products. At some point I'd love to try them out. Anyways, this pair in particular stood out to me. I'd love to add a second pair of loafers to the collection, but I think if I did it would be a pair in a lighter coloured leather. This pair is done up in copper antique calf, which is a fantastic shade. I really like the last as well; sleek overall, with a nice soft-chisel toe shape. I do still love suede loafers, so this next pair would also be a fantastic addition to my collection. Polo suede has such a great warmth to the colour.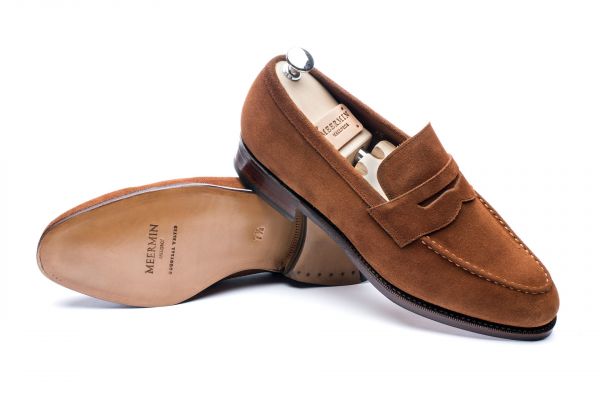 J. Fitzpatrick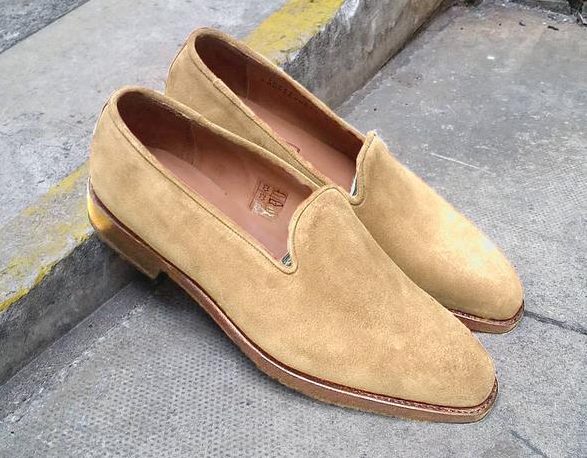 Another footwear brand I have yet to try is J. Fitzpatrick. Welted Sole, a US-based webshop that carries this brand is running a GMTO on these beauties right now. Only need 6 pairs to go ahead. Slightly pricier at $395 USD, but still a pretty great value based on the reviews I've read. The oatmeal coloured suede looks awesome, especially in a wholecut loafer. If I could justify another pair of loafers right now, these would be a high consideration.
Spring/Summer Trousers
Last Fall/Winter, I added some much-needed, seasonally appropriate trousers. A pair in tweed, and a couple of pairs in flannel. As things warm up, I'm realizing my light weight trouser selection is limited to two pairs… plus some jeans and chinos. That's not going to work for me. I got to check out this fabric in store at Spier & Mackay, and it's great. A cotton/linen blend from Sondrio, that are 55% cotton and 45% linen. Sounds like a great composition for Spring/Summer to me. Trying something a little different, these trousers are made up with side-tabs instead of belt loops. Nice to have a little variety. I really like the cream and off-white colours, though the navy is very nice too. Lighter than a true navy, and a bit more vibrant – think more royal blue.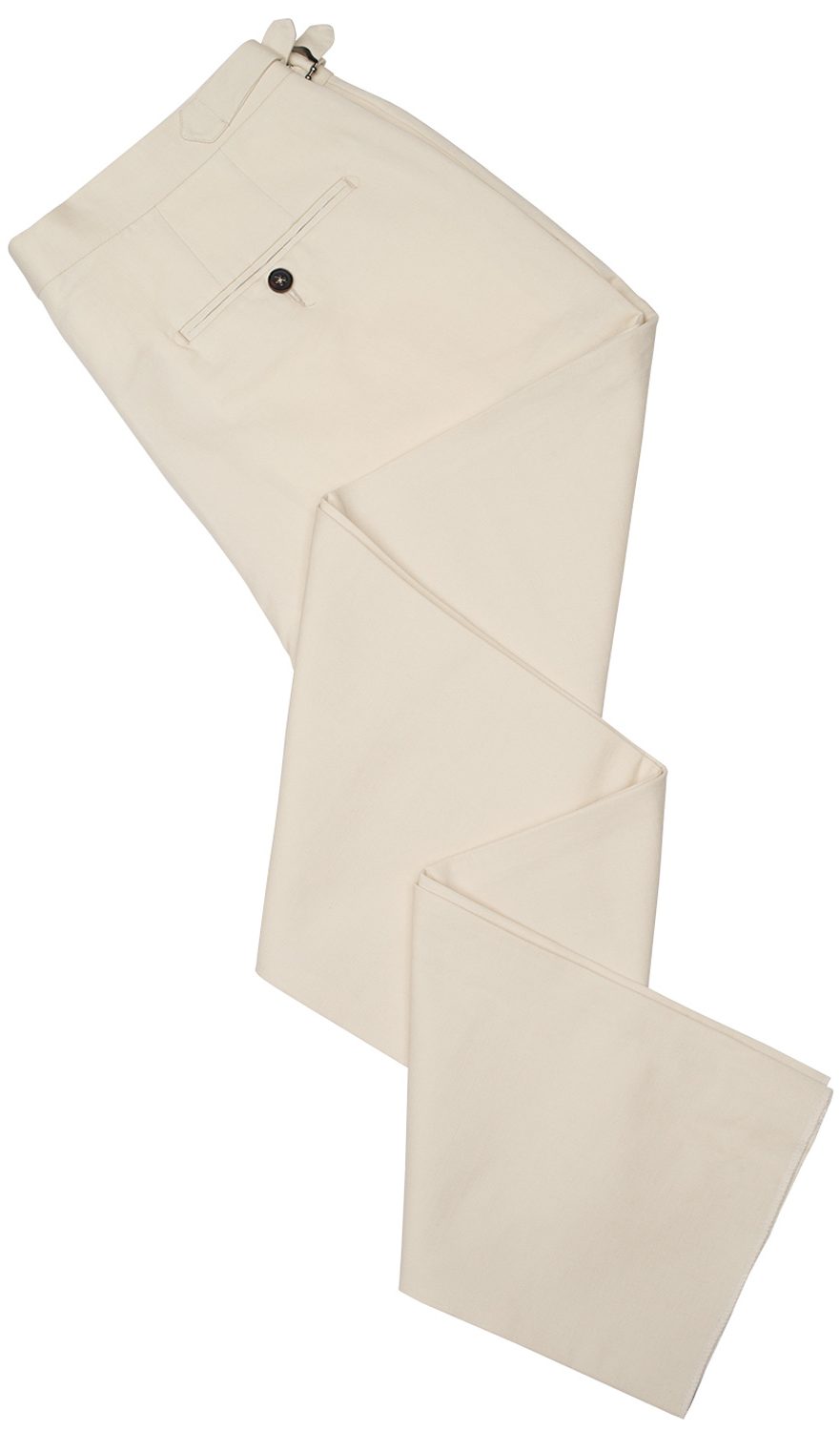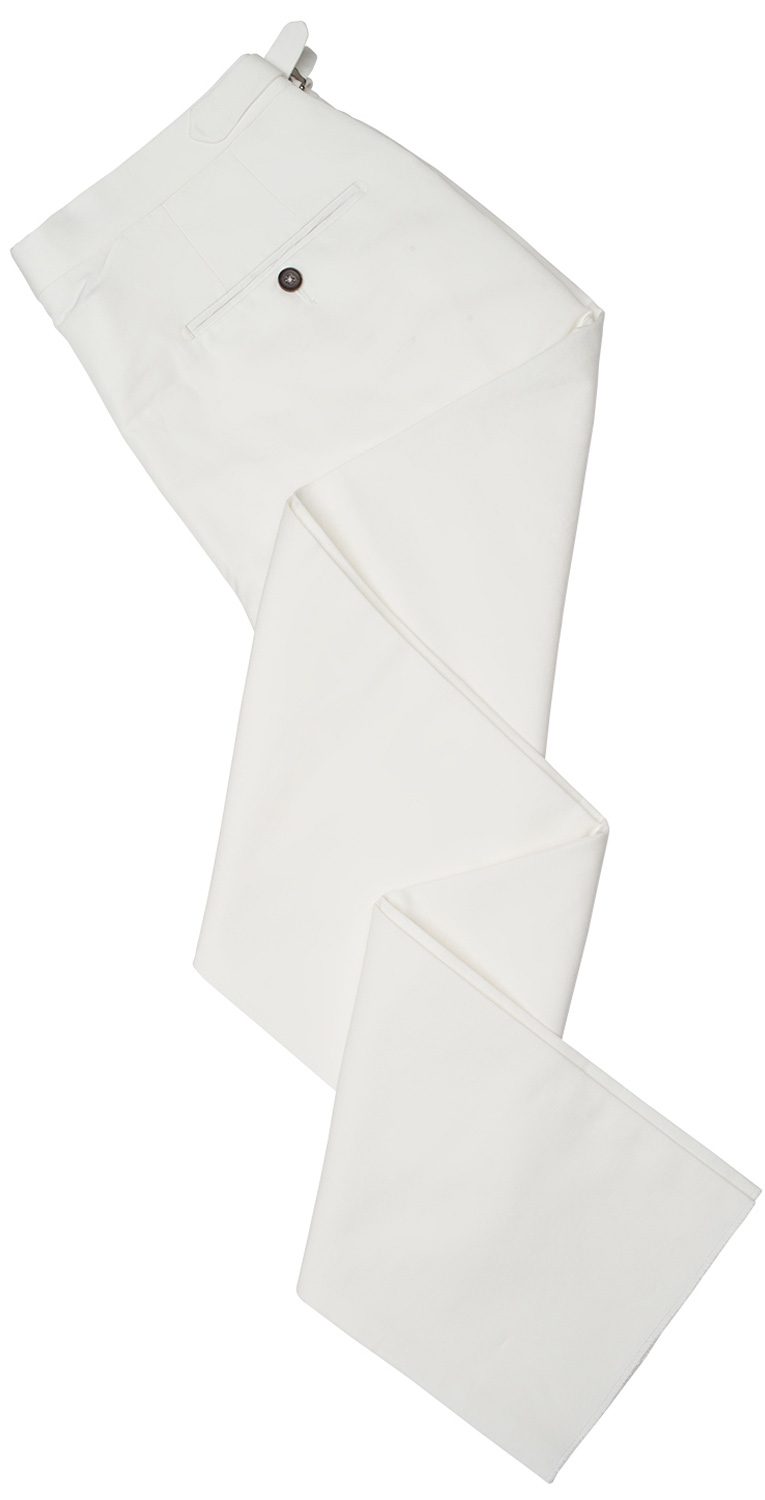 I heard there may be some 100% linen trousers on their way as well. Now, that won't really help for pairing with sport coats and ties. Might be nice to have a pair for those really hot days though.
Spring/Summer Accessories
Ties
In my post about buying nice ties, I wrote a little about the seasonality of tie fabrics. If you asked someone what a seasonally appropriate tie fabric might be, the answer would probably be, "what the hell are you talking about?" But if you asked a #menswear aficionado, they would probably say shantung. Shantung is kind of like the tie version of "summer tweed". Rustic in appearance, there are wonderful little inconsistencies in the weave – pulls, varying thread thickness – that produce a louche vibe. I'm not 100% sold on shantung being only for summer, but here are a few I'm interested in from the fine folks at Oxford Rowe: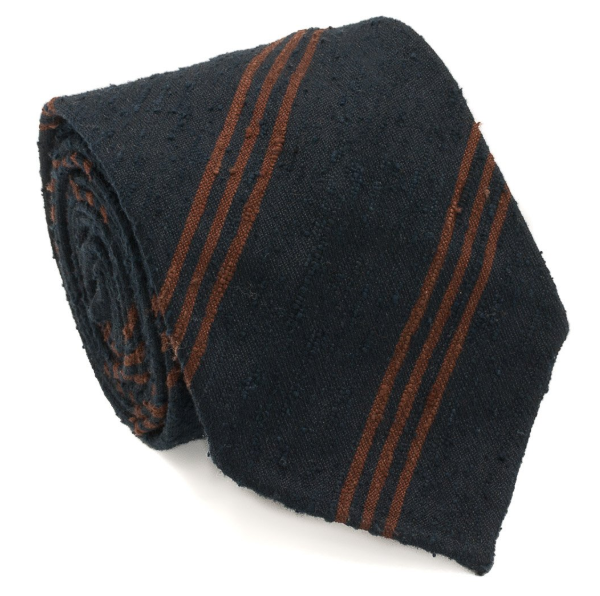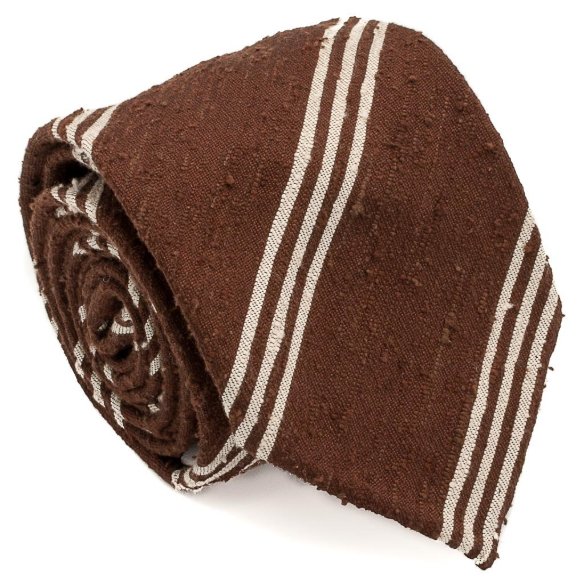 The navy and brown should seem more Fall/Winter, but to me, paired with say, the taupe cotton jacket above, plus a pale blue linen shirt? Money. Probably some pants too. The off-white cotton/linen blends maybe. And since we're this far, the copper antique calf loafers from Meermin. The brown and cream version would be equally at home in a Spring/Summer outfit. Finding a pocket square with maybe some gold, green, and beige to pair would be nice. Speaking of pocket squares…
Pocket Squares
I came across this one while perusing Rampley & Co's website. It looks like a fantastic piece, with some of the colours I just mentioned. I don't know if it's because it features a Kingfisher, but something about it says Spring to me. I've yet to own a Rampley & Co square, but have something in the works. From what I've read, and heard from friends that own them, they truly are pieces of art.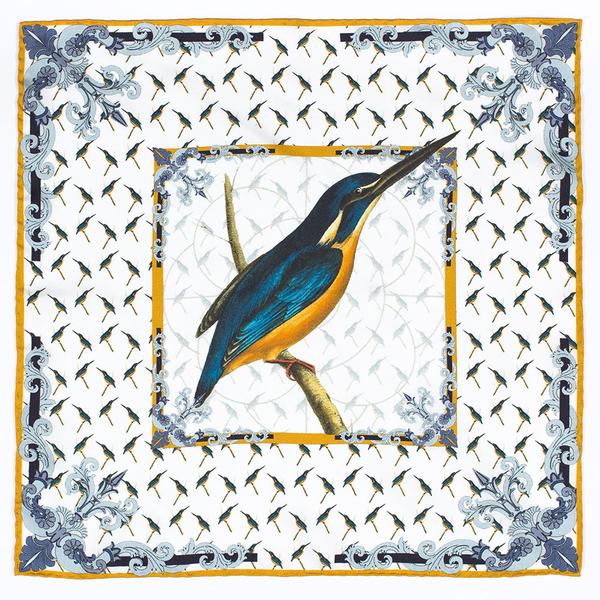 Sunglasses
I already have an awesome pair of keyhole sunglasses done up in (sustainable!) dark buffalo horn frames from Kent Wang. They are a great pair. I wear them daily – they're comfortable, the lenses are awesome, and the style and size are perfect for me. I think it was last year, they launched a red buffalo horn style. They look great! I can't really justify a second pair… but if I could, these would be a great choice.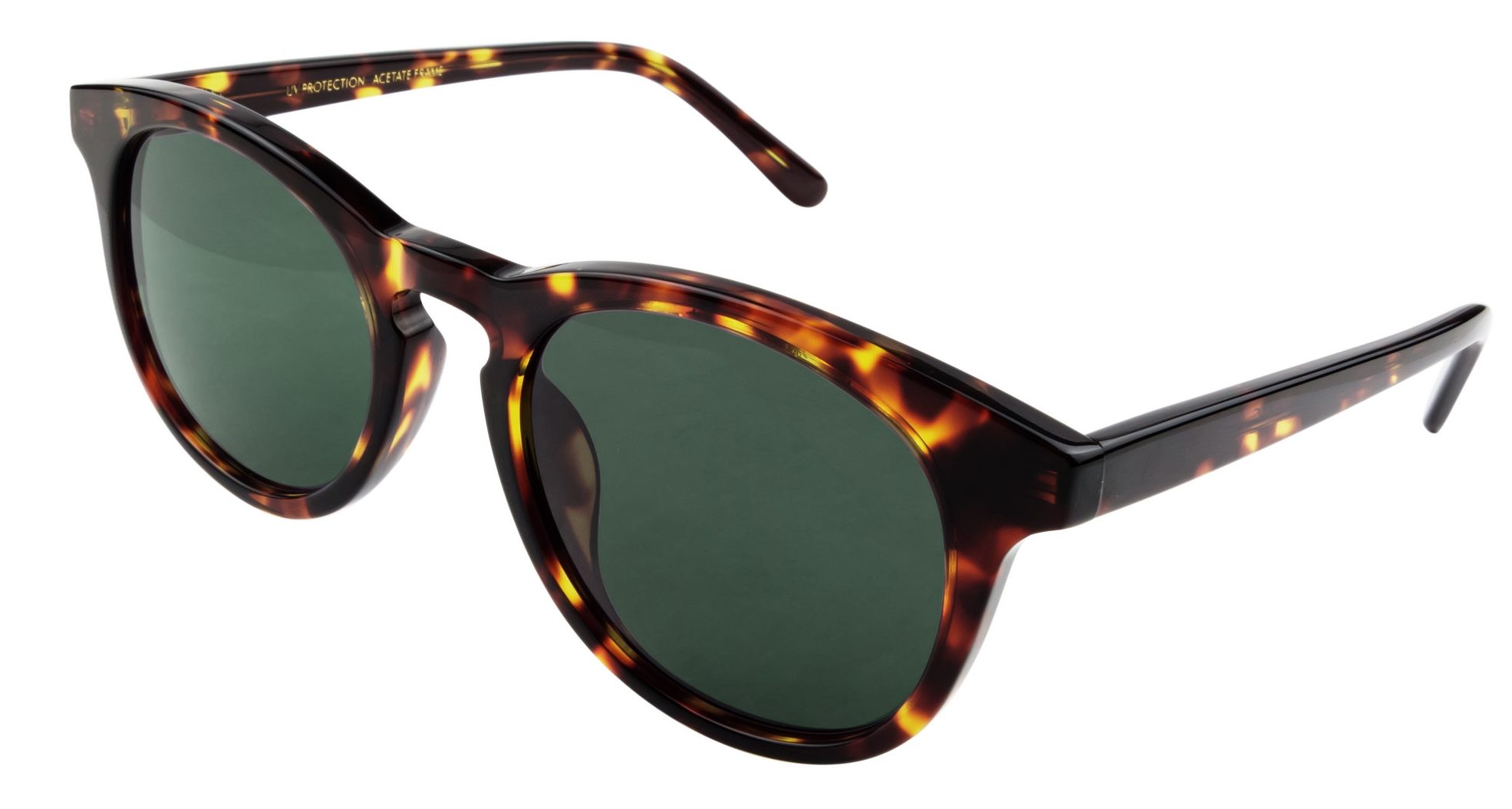 Spring/Summer
What do you have on your want or "need" list? Maybe I "need" it too!
-Colin