Inspiration: New arrivals at Spier and Mackay – S/S '21
Inspiration: New arrivals at Spier and Mackay – S/S '21
Disclaimer: this post contains affiliate links which can generate a commission if you click through and make a purchase.
It's that special time of year when the new arrivals at Spier and Mackay start releasing, and we all panic about securing our own piece of fire from everything they are bringing for the season. Speculation on Styleforum is at an all time high. Their affiliate thread is full of thirst posts, FOMO posts and eventually the whiner posts from those that held out on their size hoping for a sale. Like many others, I find myself scrolling through all the new arrivals, and picturing how I'd wear all the pieces I would love to pick up. Last year I picked all of my favourite pieces, but there's just so many. So I decided I would share my thoughts a little differently this go around. Here are four outfits built entirely from this season's new arrivals at Spier and Mackay.
Outfit #1 – Foxy Moss Green Neapolitan Suit
Even though I rarely wear a suit anymore, this one is just such a great shade I have to include it. Plus, the jacket has been configured in Spier and Mackay's Neapolitan cut with patch hip pockets, making it a perfect candidate for wearing as separates – something I've done with the Minnis tobacco linen suit from a couple years back.
I don't know how they do it, but Spier and Mackay continues to impress with fabric selections. This suit was one of the first new arrivals that Spier and Mackay had up on the site. Here's how I'd pair it. The light wash denim shirt they've chosen in the first image works really well here, but let's go in a different direction. Much like with the tobacco linen, this suit will look great with a crisp, light weight OCDB in white. This will provide some great contrast.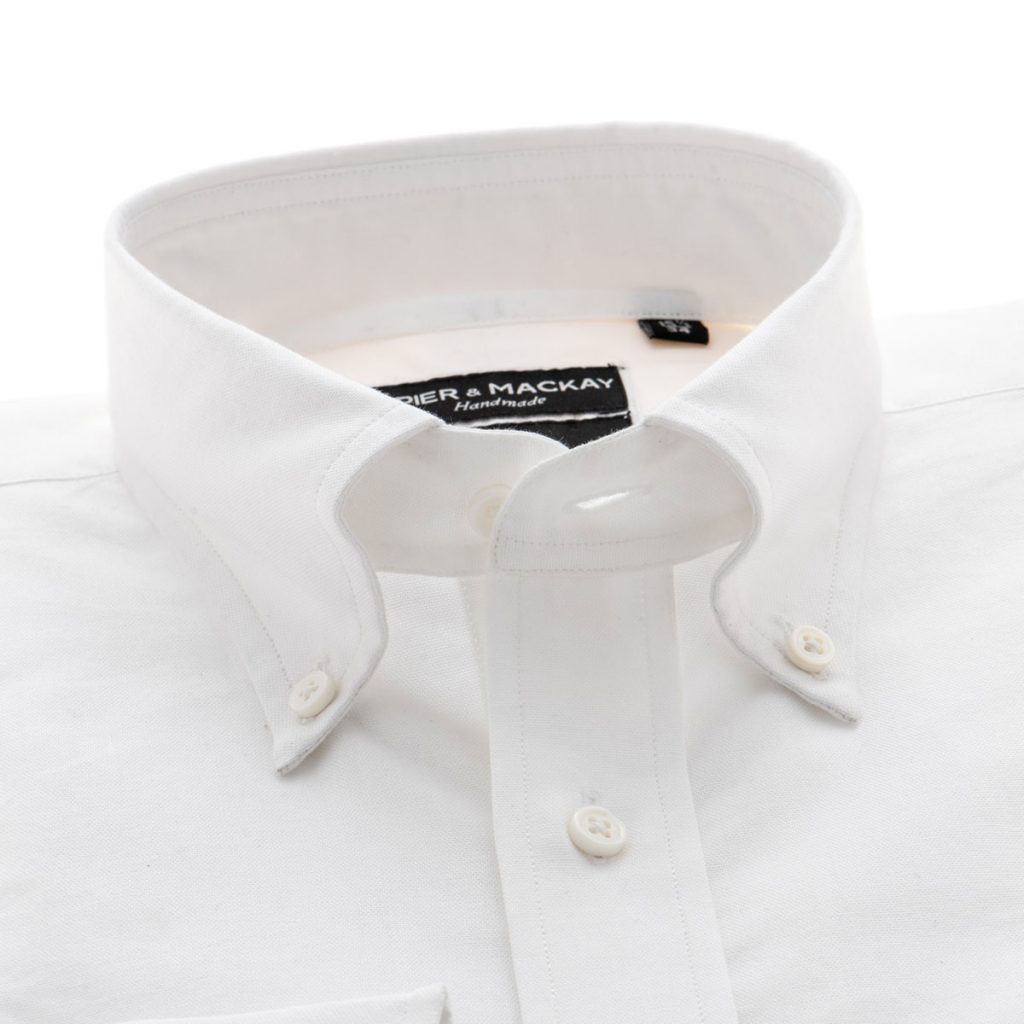 For the accessories, I'm going to lean into the warm tones of the suit by sticking with colours in the tie and pocket square. I'd pick up this brown and red vintage paisley tie – from a selection of handmade in Italy ties Spier and Mackay started carrying a while back. This one is my favourite of the new arrivals. In keeping with the warm colour theme, I'm going to select something a little different. Normally, a solid coloured pocket square like this is something I would stay away from, but I think it would look really cool in this context.
Outfit #2 – "Denim" Neapolitan Sport Coat
Have you had a secret longing for a denim sport coat, something that seems like it could be so cool… Then the rational part of your brain reminds you that you should never go full Timberlake circa 2001?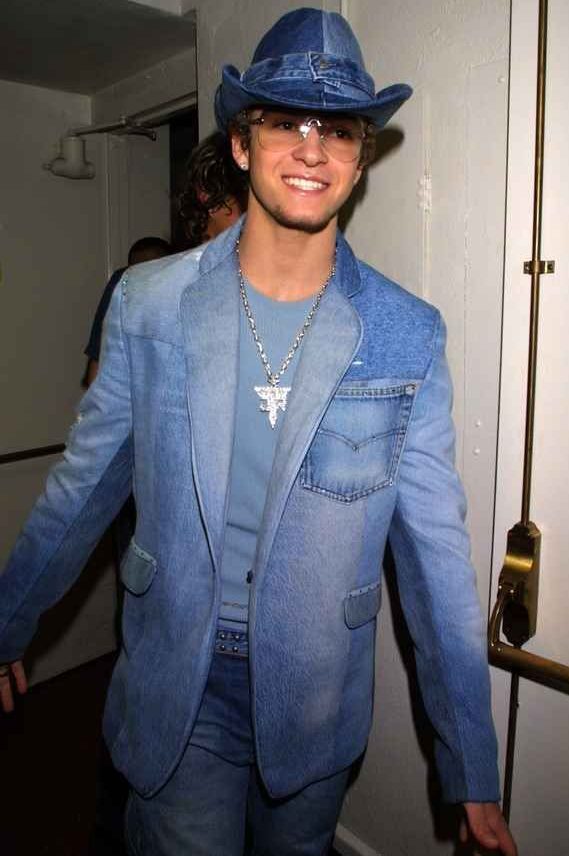 Boy are you in luck! All jokes aside, I love the way this fabric looks, and I think it would make for a versatile addition to anyone's sport coat collection. Working with the maestros at Sondrio, this is the second standout piece for me this season. Also, one of the earlier posted new arrivals at Spier and Mackay's website – (FOMO alert!). You get the demin-like twill texture, woven with what looks like blue warp and white weft (aka traditional denim) but done up with fibers from the flax plant – that's linen for the uninitiated. There's even some apparent slubbiness to the fabric!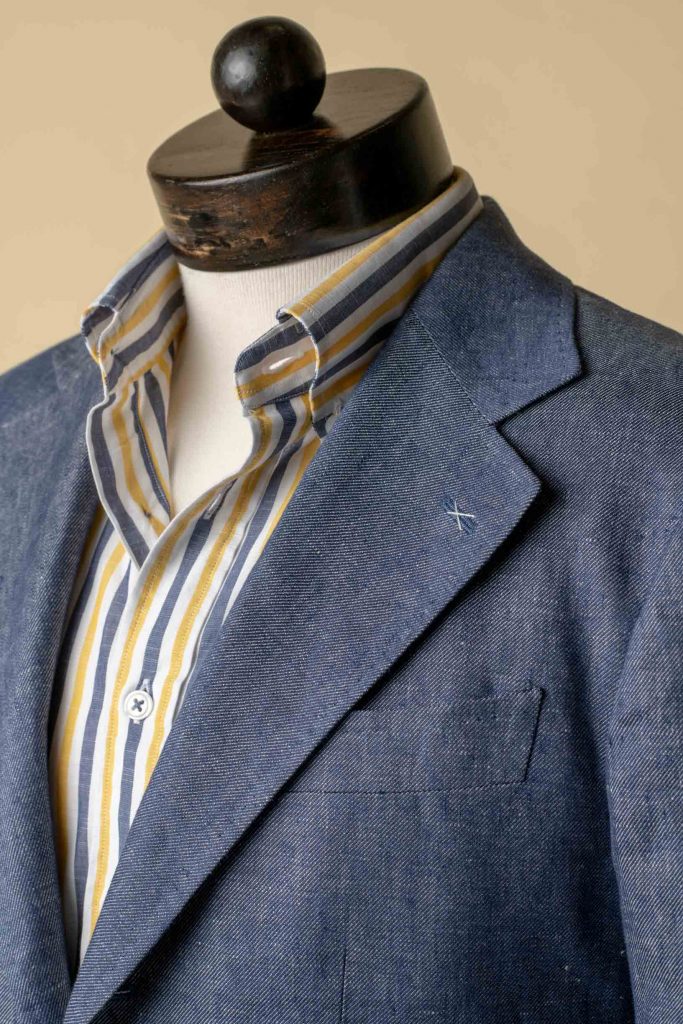 For the trousers, I really like the colour of these light brown VBC fresco high-rise. The light, neutral tone will prove to be versatile, and a bit more interesting than a more typical grey. That being said… mid-grey fresco would also look great with this sport coat. For this outfit, I'm going to lean into the casual side of things and suggest you pair it with this awesome brown/red madras button-down. No other accessories required at this point.
Outfit #3 – Twill-iant Double Breasted Sport Coat
One of the most interesting new arrivals from Spier and Mackay this year. I don't have a double-breasted sport coat or suit, but something about this one just seems awesome. The heavy twill texture is just something you can't ignore. Way more interesting than a worsted wool or hopsack. If there was just one double breasted jacket to own, I think this one is it. Why? Well, seems to me it would be great with a pair of off-white denim, a breezy white linen button-down shirt and a pair of loafers. But it would also be great with a pair of high-twist, mid-grey wool trousers, light blue shirt, suede captoes and your choice of accessories.
I mean, that is some serious texture that you can really leverage to contextualize the jacket how ever you want. Let's get an even closer look at that fabric. Kudos to the team at Spier and Mackay for including this shot!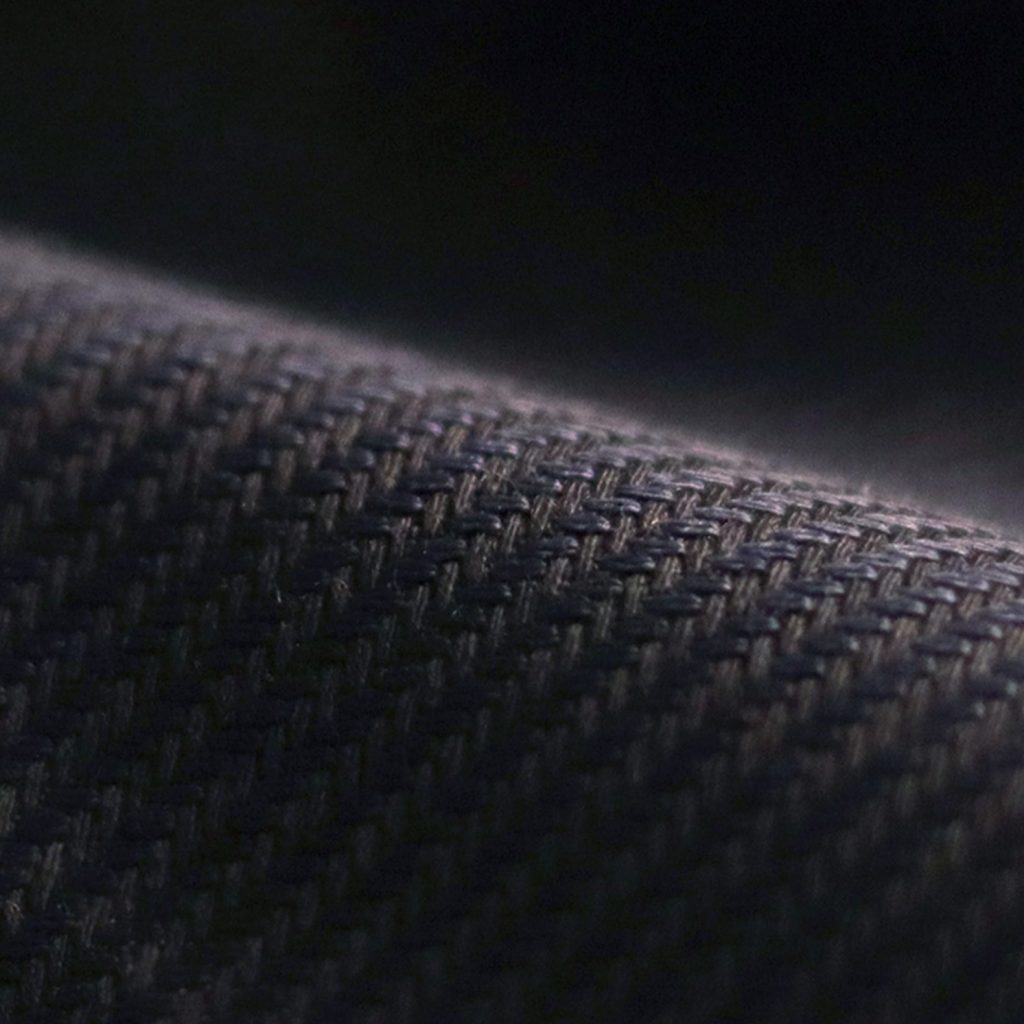 I own the button down version of this reverse stripe shirt, and love it. Spier and Mackay has released a spread collar version this season, so we'll add that to the cart, along with these natural linen trousers. This green double striped tie and a plain white pocket square will finish things off nicely.
Outfit #4 – Sun's out, Gun (checks) out
I love a good guncheck fabric. I love Spier and Mackay's Neapolitan cut. This jacket has brown and beige as the only two colours, and something about it just feels right for summer in my mind. So far, it's the best of the patterned new arrivals at Spier and Mackay this season. Let's dive right in.
Let's break out from the norm a little with this one. I'm going to suggest a light wash denim shirt – Italian style. Then, we're going to go with the new black linen trousers. Yeah. Black. I'm also going to suggest these volpe suede loafers (though I'm not entirely sure they are technically new arrivals this season…). To help balance the outfit, I've selected this dark teal pocket square.
Other New Arrivals at Spier and Mackay
There are so many other great releases this season – Chocolate Hopsack Neapolitan, Bottle Green Fresco Neapolitan are two quick honourable mentions. See all the new arrivals HERE. Don't forget to check frequently for updates, especially if there's a particular piece you're looking for. The FOMO is real my #menswear dudes.
UPDATE – Mar 25th: New linen field jackets and belted safari jackets just dropped in a great range of colours. For the field jackets there's a blue glen check, olive, natural, black, rust and navy to choose from, all coming it at $298 CAD / $237 USD. In the belted safari which are cut a little longer, you can pick from cream, sand, navy and taupe (which looks brown) from $328 CAD / $261 USD. These things look really promising. One detail to be aware of, it looks like there are two different linen weaves – the natural, black and cream jackets appear to be a twill, while the rest are a more traditional texture.
If it's your first order from Spier and Mackay, use my referral code: 3QY9EP. It's good for 20% off, and nets me $20 towards my inevitable purchases.
Bring on Spring!
-Colin