Reviewed: Paul Evans NY Stewart Penny Loafer
Reviewed: Paul Evans NY Stewart Penny Loafer
Disclaimer: These shoes were provided by Paul Evans NY at no cost to me in exchange for an honest review.
Paul Evans NY Shoes
I'm sure you have seen Paul Evans NY online – they are quite active and prevalent on Instagram. It is always nice to see when a company is so engaged with the people that are interested in their brand. My initial thoughts about the brand were a bit mixed; if you sign up for their email list you will receive frequent sale notifications, often for a pretty substantial discount. When the shoes are priced as these are (around $450 retail) and they offer that kind of sale price, I wasn't sure what to expect.
I had been looking for a pair of leather loafers, and decided I would try the Stewart Penny Loafer in Havana Brown.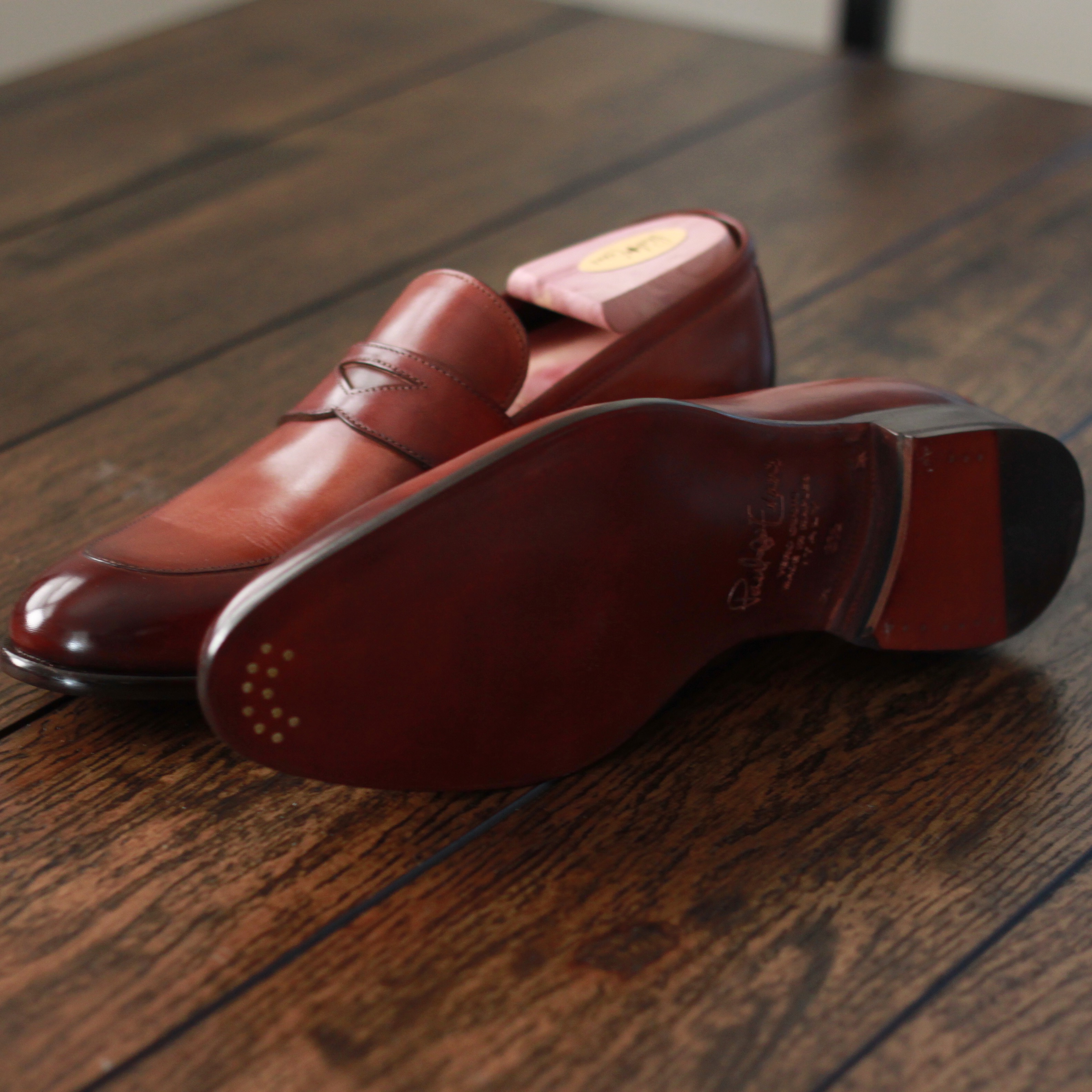 Shipping and Packaging
The shoes were well packaged with a good amount of paper stuffing to ensure they weren't jostled around. One thing that surprised me a little was upon opening the box, I was greeted by a somewhat unpleasant odor. It smelled a bit like plastic or rubber cement. Inside, the shoes were in individual plastic bags. I'm not sure if the plastic bags sealed in some off-gassing from whatever was used as a finishing agent.
I also found a nice stainless steel shoe horn, and a pair of stainless steel collar stays. A nice little bonus, and an unexpected treat.
Paul Evans NY Styling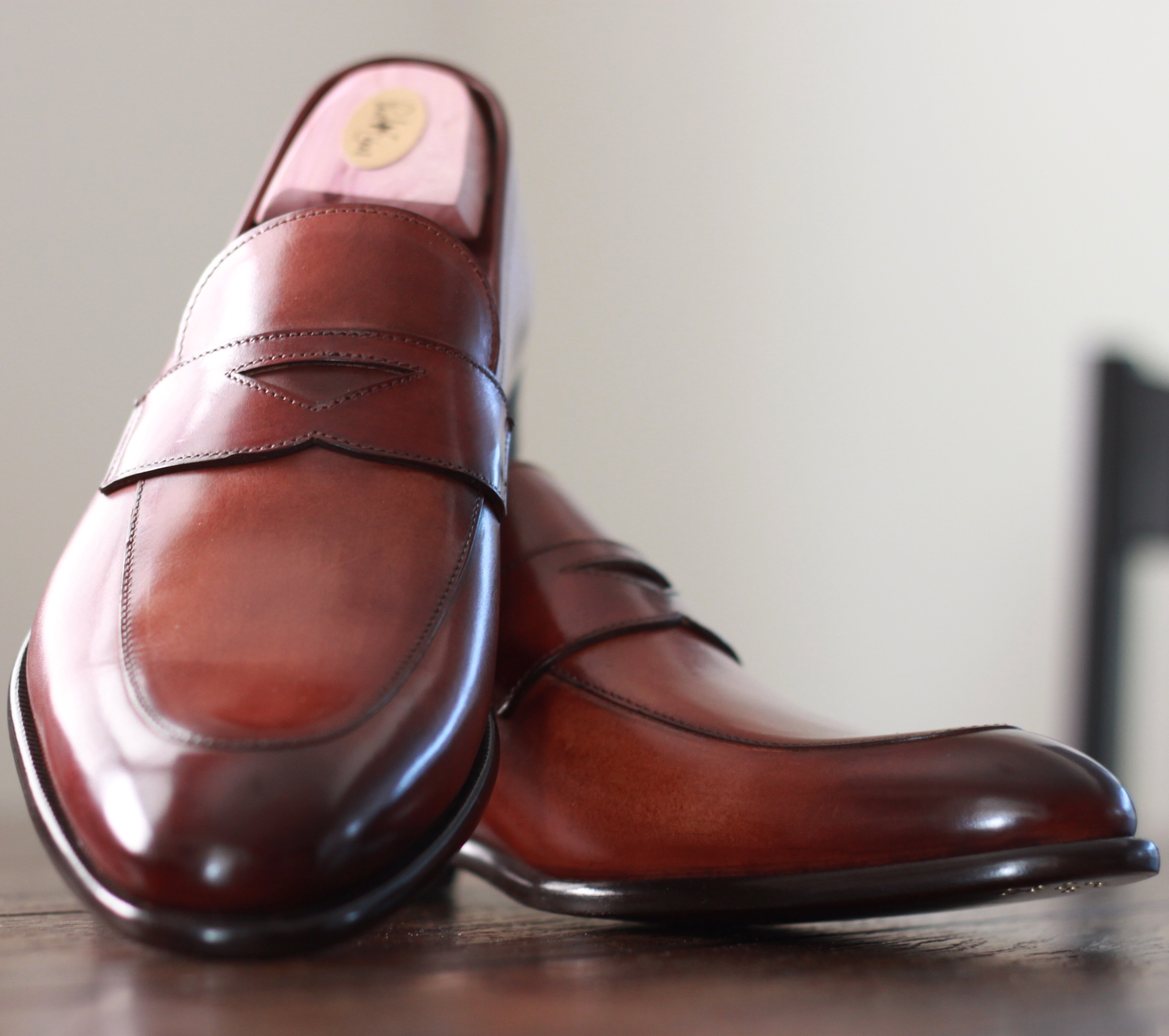 Out of the box, I was immediately impressed with the colour and patina. A really nice warm brown, with a not-too-subtle burnishing on the toe. It really adds some depth to the colour without being gimmicky. Paul Evans NY mentions that these patinas are hand-painted, and there is just enough character and variation to make me a believer. Beyond the colour, I also took note of how glossy they were. I mentioned there might have been some kind of finishing agent or sealant that caused the smell in the box. Whatever it was, the shoes looked nice. Maybe a little too glossy though… almost like corrected grain. After letting them air out a bit, the chemical smell dissipated, and I could detect the aroma of real leather.
The last is quite nice, and well suited to a penny loafer. Sleek through the waist, and a rounded, almond toe box. The strap is well proportioned, and I like how the straight-lined triangular penny slot contrasts against the subtle curves across the bottom of the strap. Elegantly rounded heels transition well to the tapered waist. Overall I really like the styling and design of these loafers.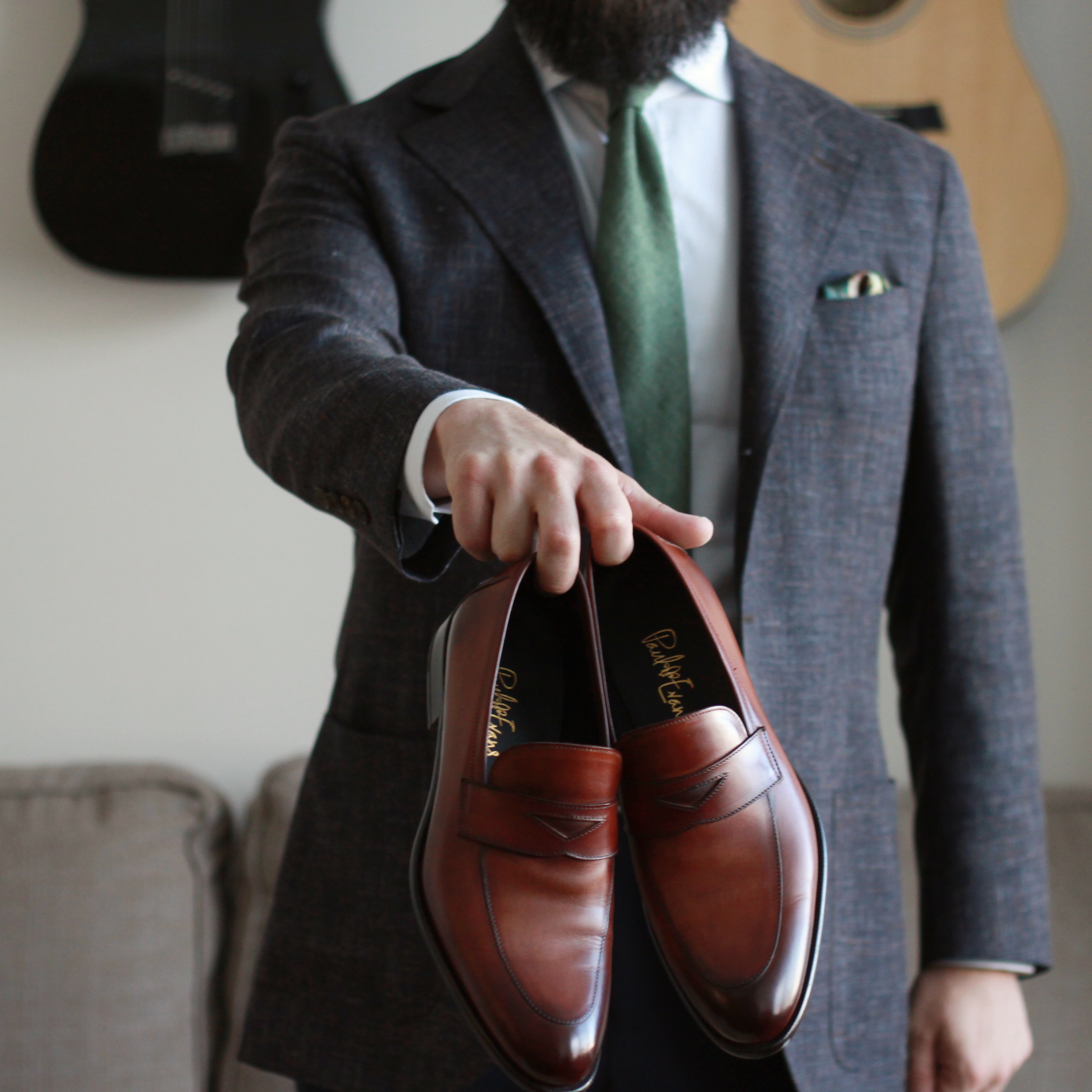 Paul Evans NY Construction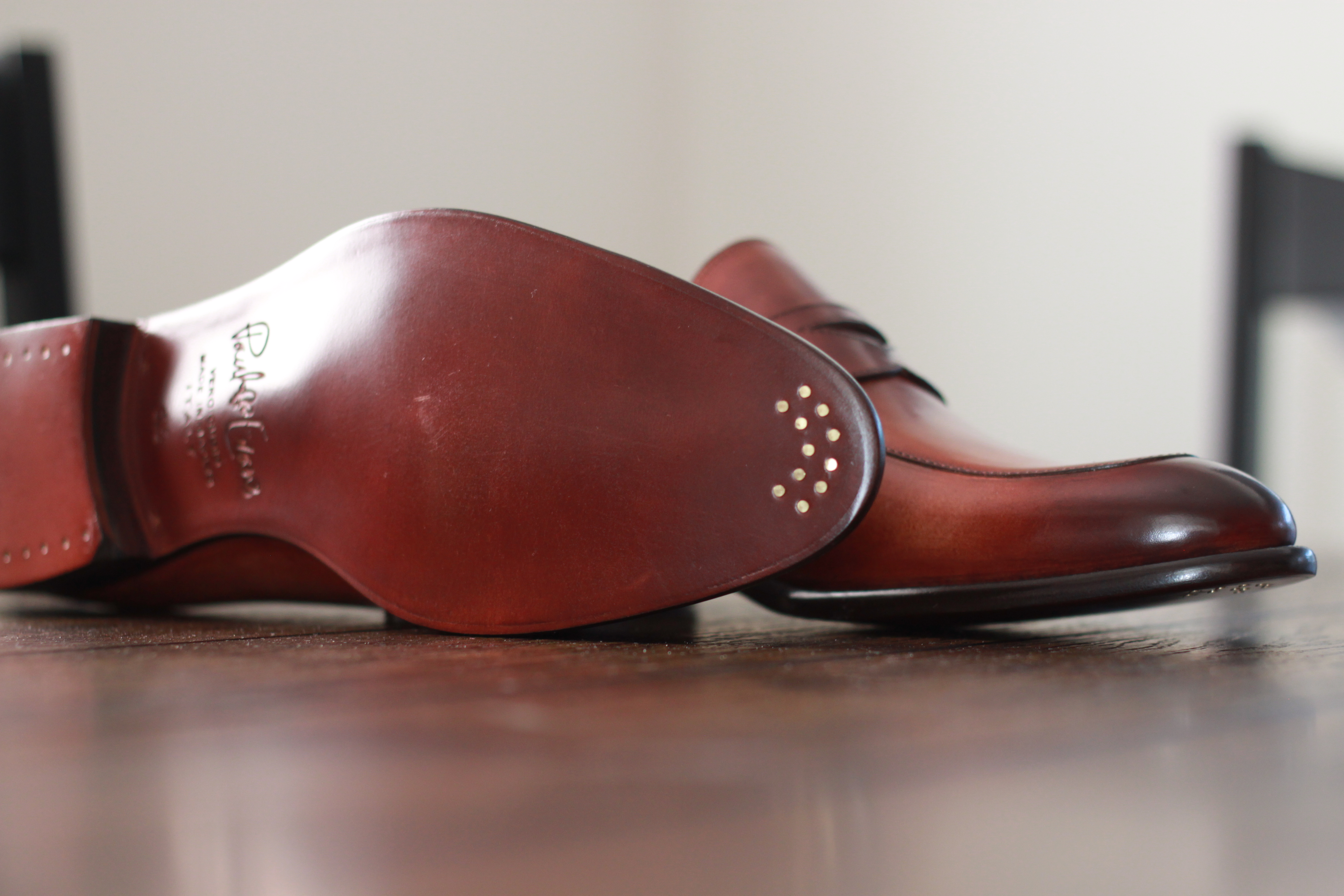 In terms of construction, there is some great attention to detail. The finishing nails in the sole are evenly spaced, and none were sticking out. The tooling and finishing of the welt is also very nicely done. Rounded just enough to keep the shape tight to the sleek last. The sole is attached with the Blake rapid method, but is closed channel. This is something I learned about on my pair of Kent Wang wholecuts a couple of months ago. The smooth sole shows just a hint of the seam of the closed channel, and makes for a very neat sole. The Paul Evans NY logo stamping and size marker are very well executed.
Flipping over to the uppers, all the stitching is neat, and done quite close to the edge. There were some small inconsistencies, but I only found them by looking closely. The leather itself is nice – not the highest quality I've seen, but it's genuine, and has worn in quite well. It's not stiff, nor has the colour or patina cracked or flaked in any way. I have noticed that the creasing developing is a little unpleasant – from Jesse @ BurzanBlog advised this is likely "loose grain creasing", something that happens sometimes when the layers in the leather are no longer well connected. It isn't bad at all, but has happened differently than my other pairs enough for me to have noticed.
Paul Evans NY Fit
These loafers fit true to size, as advertised. I, however, didn't follow the size advice. Having some trepidation about ordering another pair of loafers that were a size too big (see my learning about Velasca), I decided to order 8.5 UK instead of my usual 9 UK. Upon arrival, the shoes were tight. Google to the rescue! I put on a couple of pairs of socks, and intermittently heated up the shoes with a hair dryer and wore them around for a bit. The next few wears were a lot more comfortable. I think that I'll need to go through that stretching exercise again soon.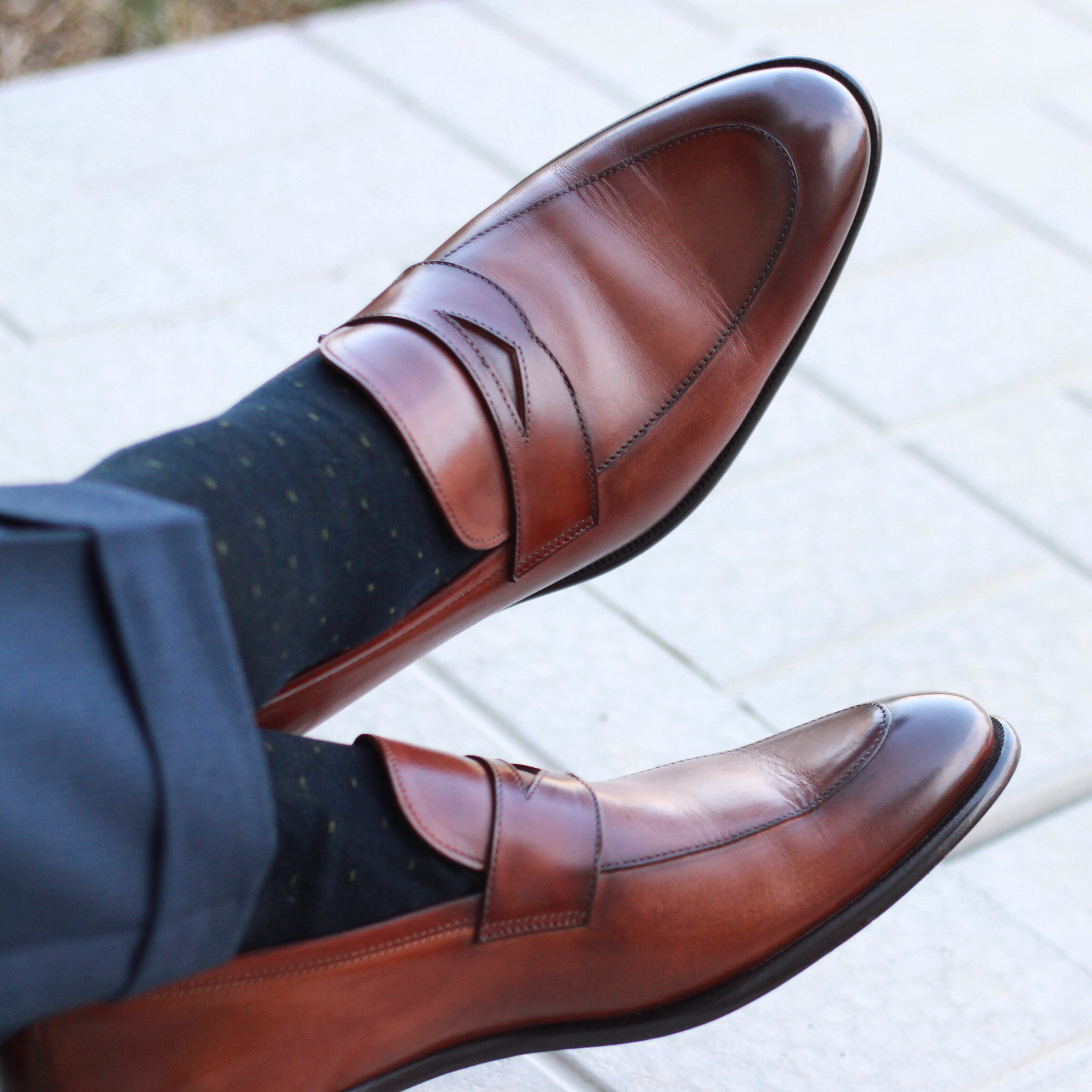 Once they were better suited to my feet, I was able to appreciate how light and pliable they are. The leather has really softened up, and the sole was not stiff at all.
Conclusion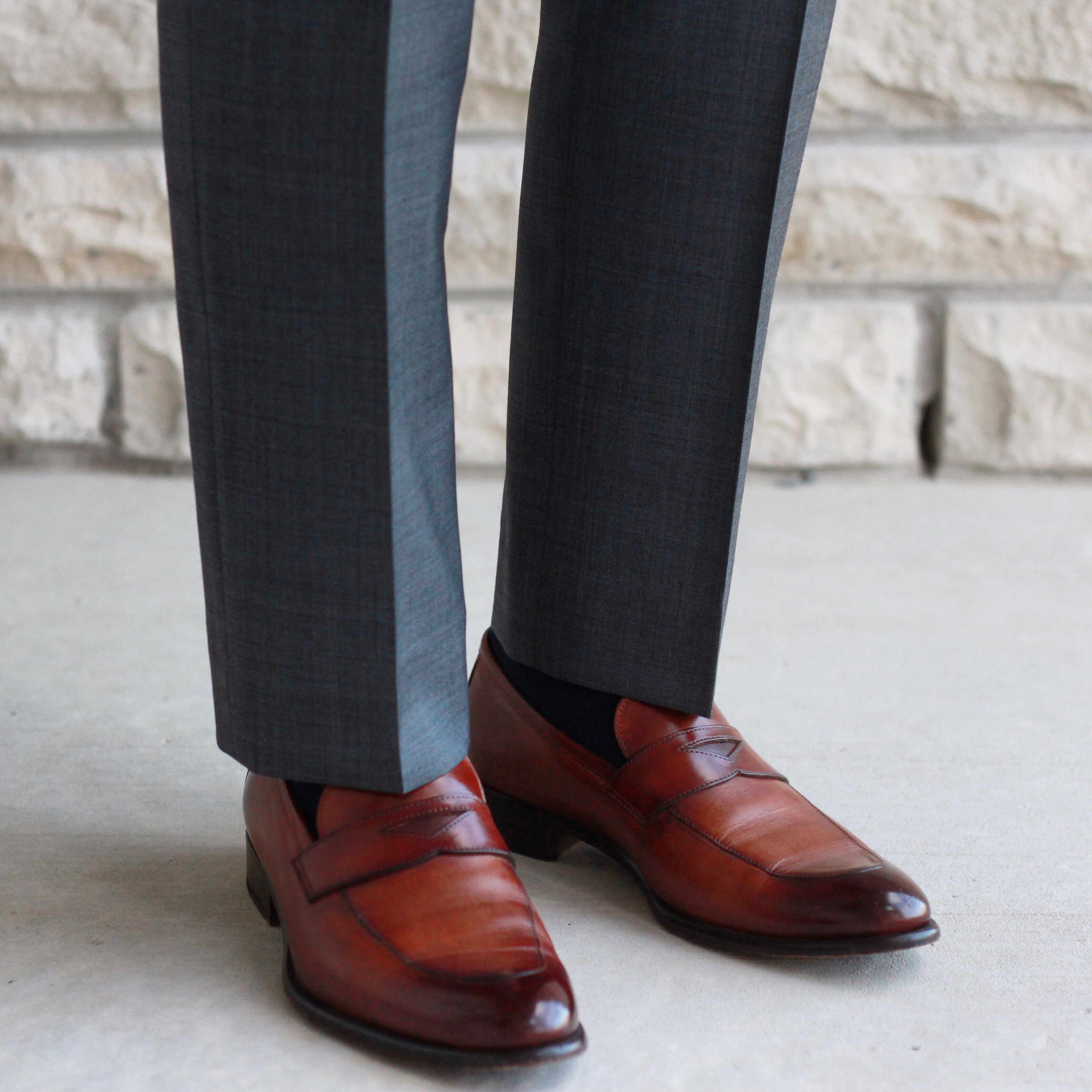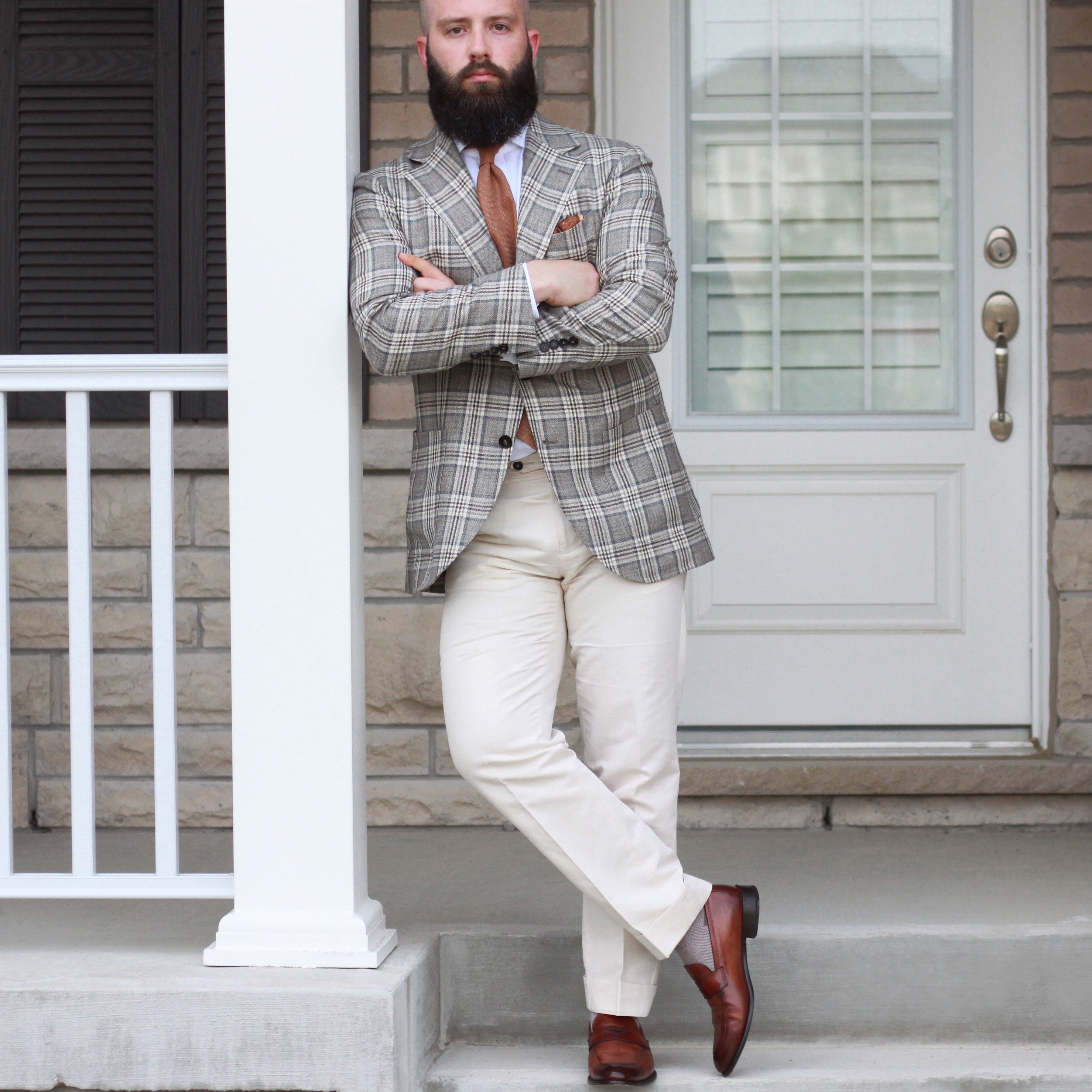 I'd be comfortable recommending you check out Paul Evans NY. Make sure you sign up for their mailing list to take advantage of their frequent sales. The construction, details and finishing are all well executed on a last that is excellent for a loafer. Who knows, I may even look at another pair some time. They have some great looking tassel loafers… double monk straps… boots…
Here's a link to save you the google effort: Paul Evans NY.
Thanks for reading!
-Colin