What I Wore: December 2018
What I Wore: December 2018
Closing out the year, I found myself wearing more relaxed outfits. Here are a few that weren't too dressed down that I think worked well. I always enjoy looking back at what I wore throughout a month – sometimes my thoughts about an outfit change with a little time and reflection.
What I Wore – Earth Tones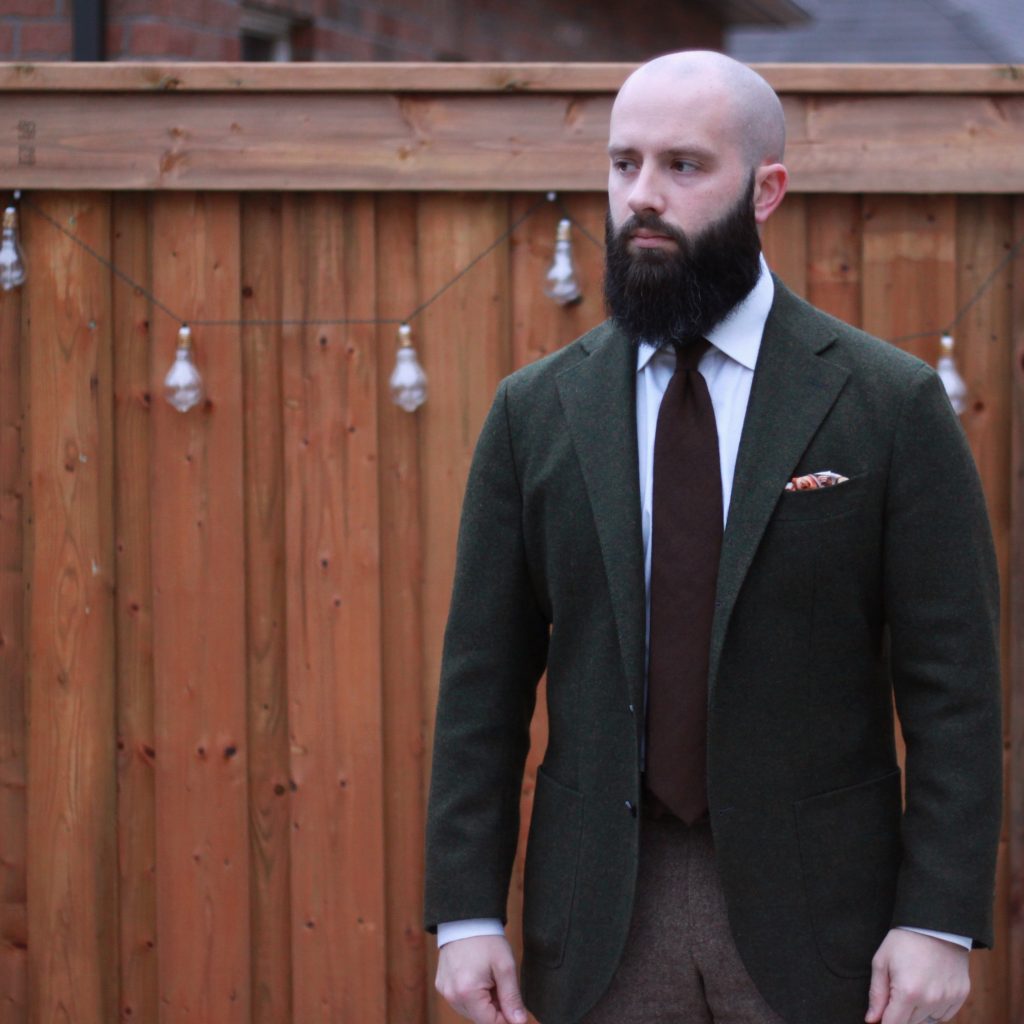 This green tweed sport coat is great. There are some mossy undertones with orange-brown highlights. I've paired here with a few pieces I have that fall into the same spectrum. For the trousers, I selected my moon tweed in light brown. I had some reservations about the tweed on tweed at first, but the jacket is woven in a twill and the trousers are more of a barleycorn texture. They have much more pronounced colour variation, but still resolve to a semi-solid colour.
I wanted to keep with warmer, earthier tones so stayed away from a white or blue dress shirt, and chose my ecru one. It fits well with the rest of the outfit I think. For the accessories, Kent Wang supplied the brown cashmere herringbone tie, and the pocket square is a beauty from Suitsurmesur – recently reviewed here. Footwear duties were performed by my trusty Velasca suede wingtips.
What I Wore – A suit!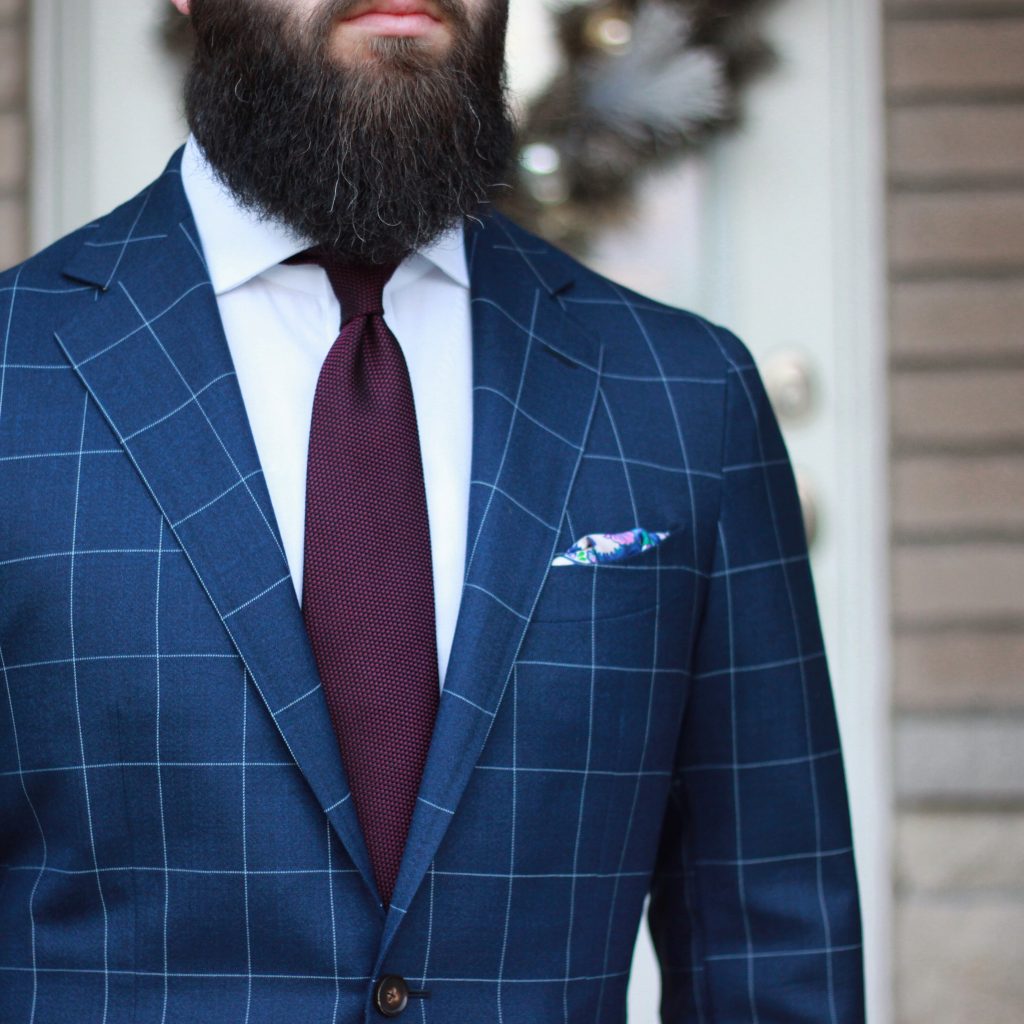 When did I last wear a suit? Jeez. Months ago. I actually found that I enjoyed wearing this one more than expected. The window pane is fairly bold – near solid lines in white on a blue that is a shade or two lighter than navy. I like this jacket, and have worn it as a separate on occasion. It features un-padded shoulders and patch pockets. I chose a white shirt as a base, and went with a tie and pocket square combo from Amidé Hadelin.
This eggplant grenadine is lovely – and is almost a bi-colour weave. Close-ups show a navy base and purple-red threads. I then paired it with their vintage flowers pocket square that features blue, pink, purple and green on a white base. On my feet I'm wearing my black Carmina captoes.
I think I may need to do a suit week where I wear each of my suits one day.
I think this is the first time I've featured this beautiful outerwear piece from Spier & Mackay on the blog. A polo coat made up of a heavyweight, black and white herringbone fabric from Zanieri. I need to get the sleeves shortened, but otherwise am happy with the fit. Every year I am more and more impressed with what Spier & Mackay put out. If you missed out, I've heard some rumours of even cooler outwear pieces coming next year.
What I Wore – Casual Guncheck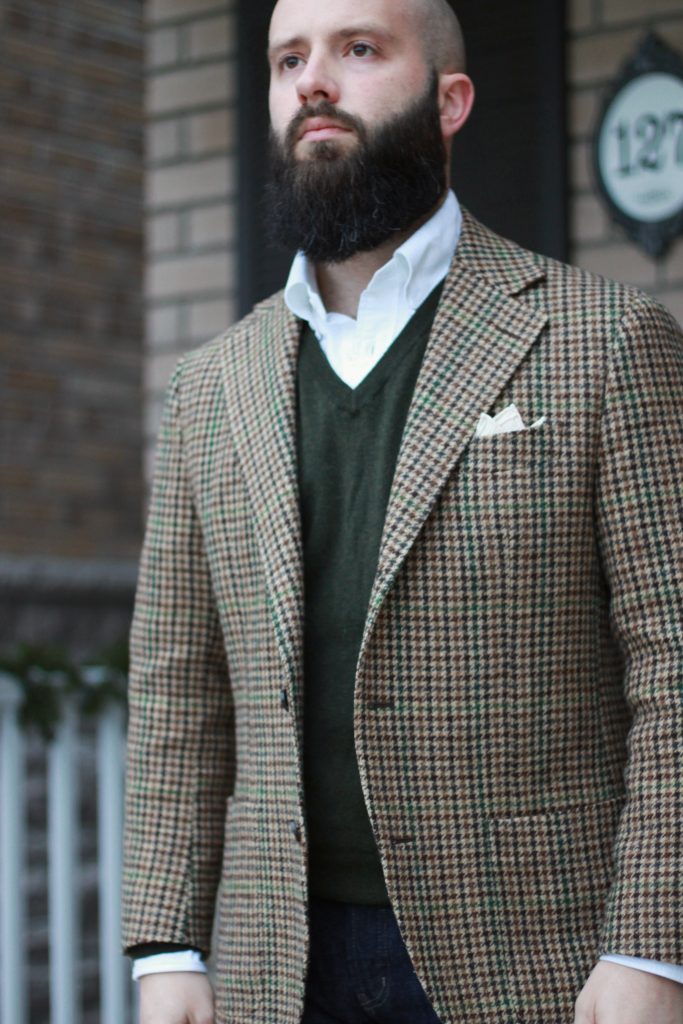 This tweed is pretty versatile – worn here with denim and a green v-neck sweater. I quite enjoy dressing this sport coat (and my Donegal one) down. It just works so well in a semi-casual setting, as the pattern is quite bold and features a variety of earthy colours. I went with a plain white OCBD under the sweater, and finished off the look with my Cream Waves II square from Vanda. I have found this cream coloured square to be extremely versatile.
What I Wore – Checks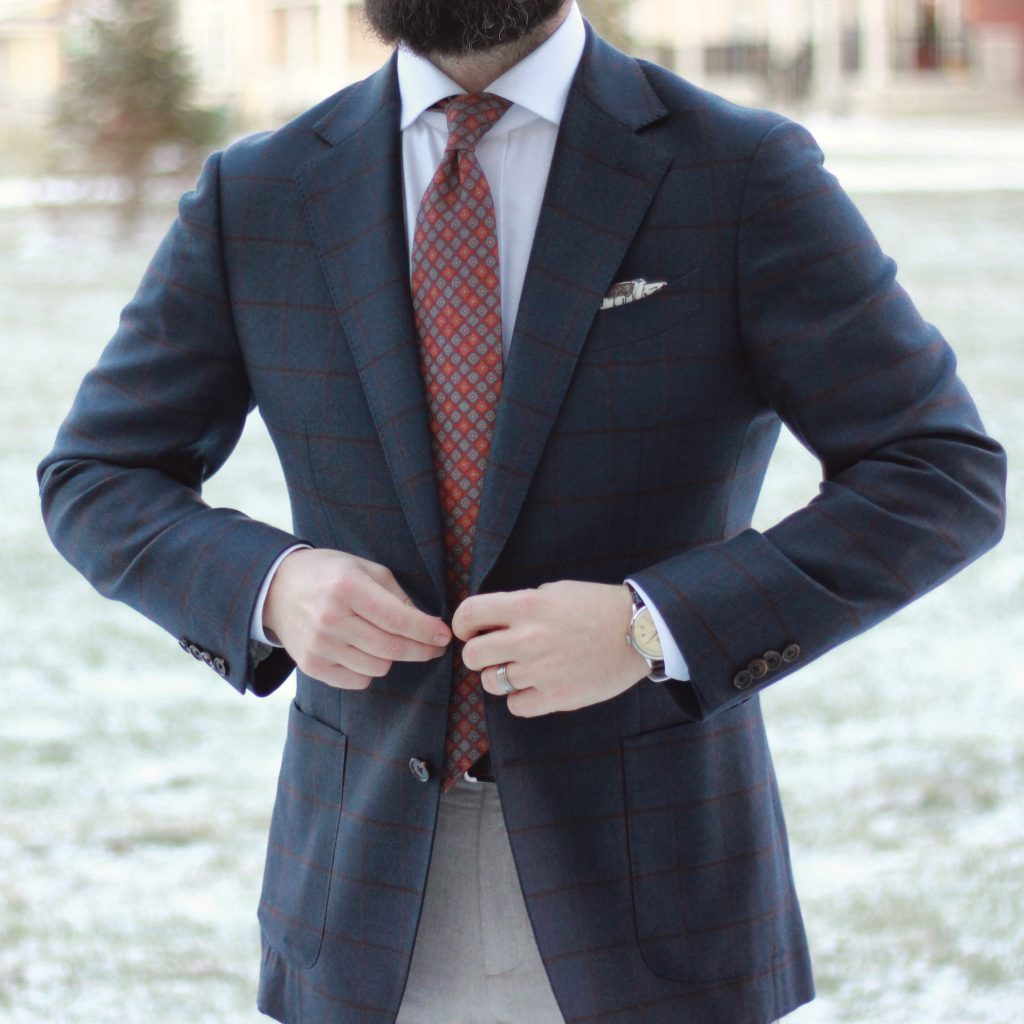 This photo came out kind of neat. It's obviously skewed cool, thanks to early morning light and some snow on the ground. What I wore here is my steely blue sport coat that has a windowpane pattern in red, orange and rust. The bottom half is my pair of light brown VBC flannel trousers. I think it's the first time I've paired these pieces, but it won't be the last. White shirt and one of my new Cavour ties. The pocket square is the Star Chart Cellarius from Kent Wang.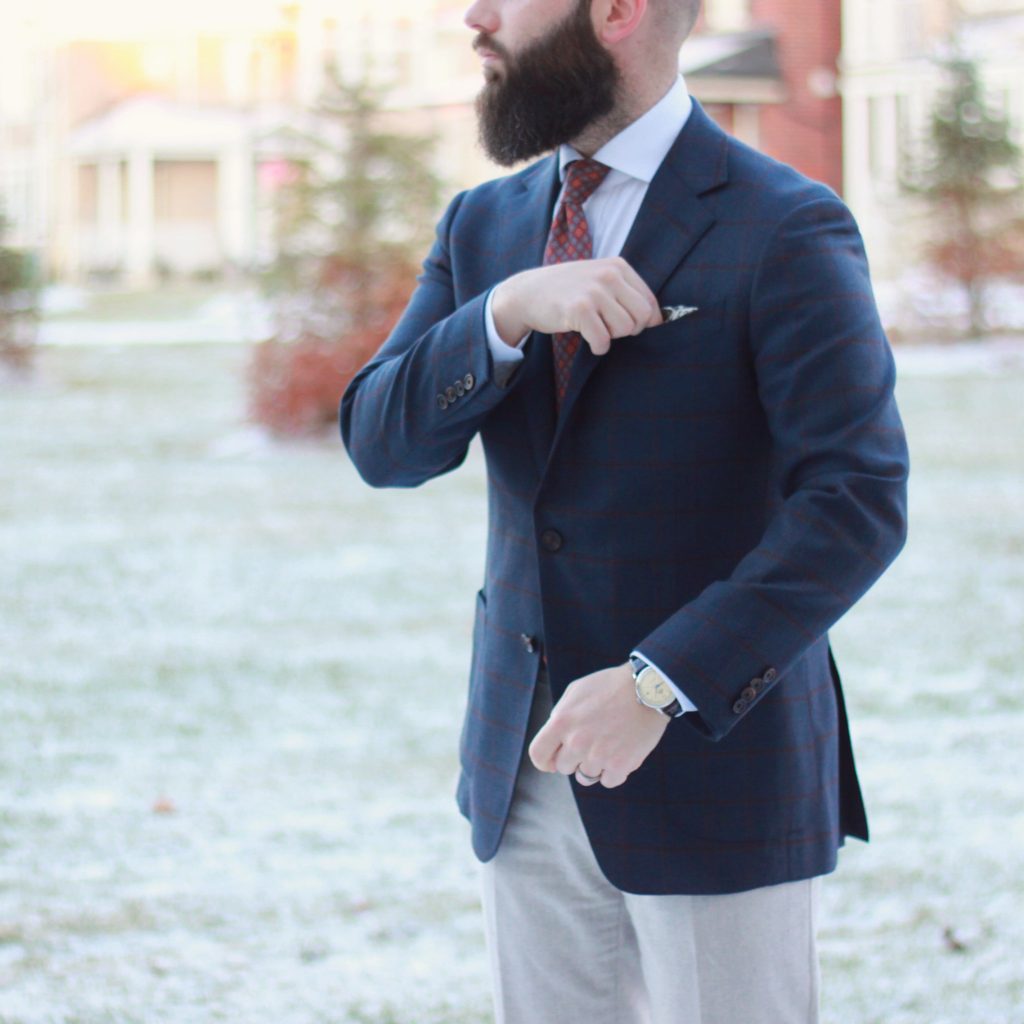 There was some discussion on StyleForum regarding this outfit and whether or not the tie was too busy. User "An Acute Style" pointed out the dual nature of the pattern on the tie – both a neat (small repeating squares) and the plaid-like visual (from the alternating colours of square and the space between). It's an interesting observation, and I hadn't noticed the plaid-like aspect. I don't think it's an overly busy tie, but may keep pairing it with solid sport coats.
On to 2019
Thanks for following along! Happy New Year!
-Colin