Inspiration: F/W19 at Spier and Mackay
Inspiration: F/W19 at Spier and Mackay
I'm a big fan of what Rick at Spier and Mackay has done over the last few years. I started shopping there about five years ago, when they offered custom shirts and a handful of suits. This season's drops really cement my appreciation for what his vision for the brand is. A fantastic selection of seasonal sport coats, trousers, knitwear, suits, outerwear and shoes offer men exceptional style and value at a damn near one-stop-shop. If you're reading this, or follow me on Instagram you know I'm a big fan. I keep wanting to branch out and try other brands, but Rick keeps pulling me back with each season… So here are my picks from this one.
Spier and Mackay's Tweed
This oatmeal Donegal is the bees knees. I have the fawn Donegal from a couple years back, and it's one of my favourite pieces. Putting it on feels like you're wearing a suit of armour. Abraham Moon has discontinued this colour, and Rick wisely snapped up whatever they had left – enough for 50 jackets or so. I think many are gone (one 42R for certain). Best part? Neapolitan cut.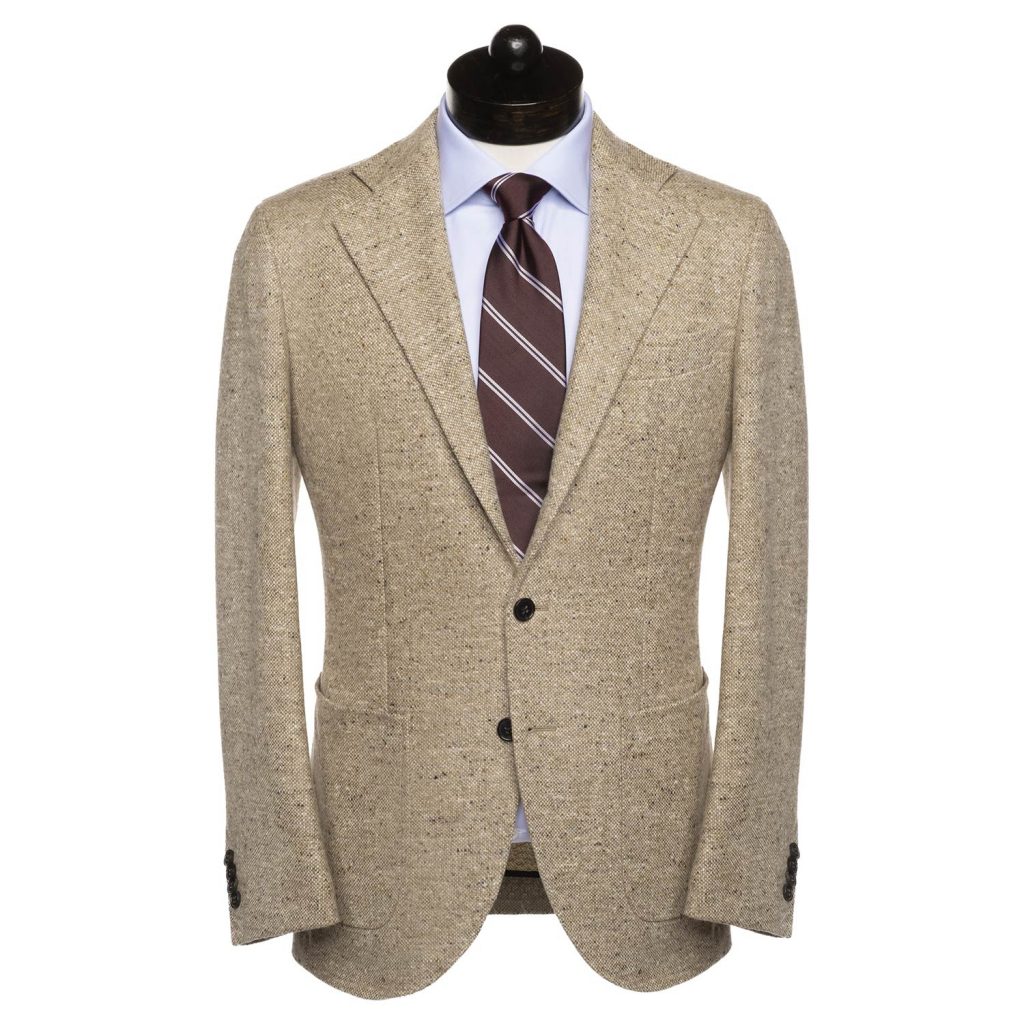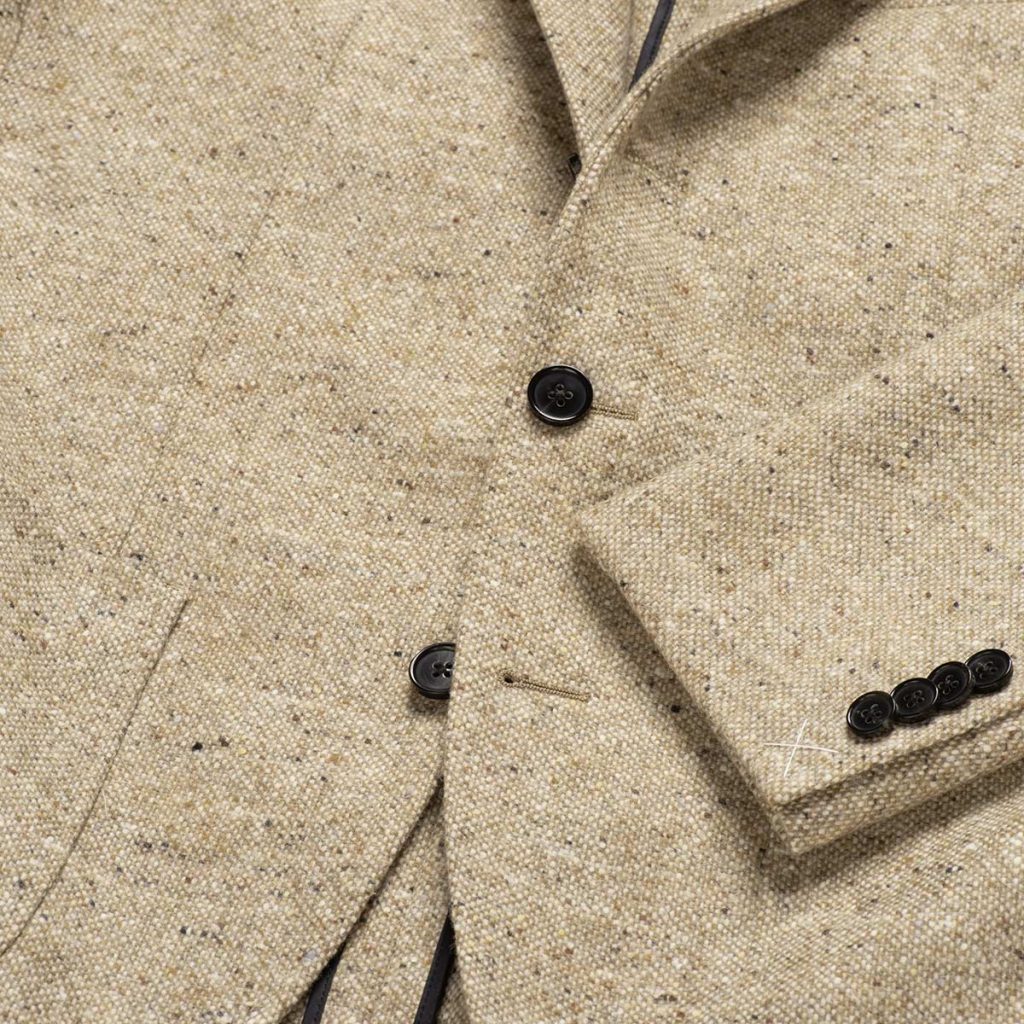 If you missed out, they've got a great alternative in the merino tweed. A number of them actually, in four colours. I have a grey version of this fabric, and it's much lighter than the Donegal, but still has a great tweed feel. They've also got matching trousers if you want to ball out in a tweed suit.
This brick red Donegal-like jacket from Zignone is pretty legit. The colour perfectly captures the colours at the end of fall, right when the leaves have all turned, but haven't all fallen yet.
Classic Harris tweed in a black and white herringbone. Hello, professor! Black and white not your thing? How about a caramel brown herringbone from Abraham Moon? Both available in Spier and Mackay's signature Neapolitan cut.
Spier and Mackay's Not Tweed
Here are some of my other favourite sport coats from this round, and I'll do my best not to just list everything… Because basically the entire collection is fan-f'ing-tastic.
This checked number from Amicale is perfect for colder weather. A classic pattern and colour palette, in a wool cashmere (90%/10%) blend. The hand on this fabric is incredible. Extremely soft. This one will be in my closet soon.
Another checked jacket, with a more rustic execution is this one from Angelico, which is up for pre-order now. The rough over check really adds a nice touch to a tailored piece like this.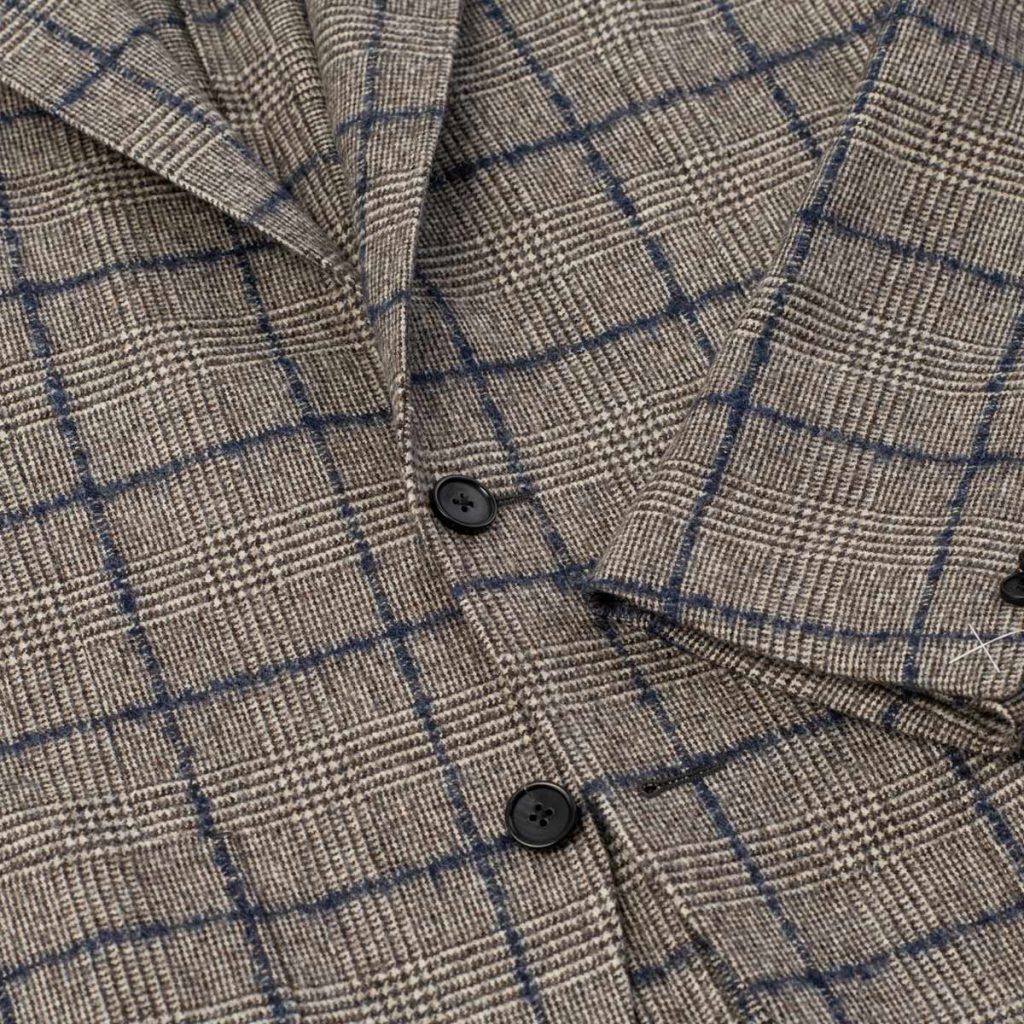 For the #menswear crowd, this brown Prince of Wales fabric from the inimitable Fox Brothers checks all the right boxes (menswear puns, amirite?).
If I didn't have the wonderful green tweed from last year, this emerald green herringbone boucle fabric would be an instant buy for me. This begs the question, "Can you have too many green jackets?" Time will tell, though I suspect many would say, "No. No, you can't". You're a bunch of enablers.
For those of you that enjoy wearing pants with your sport coats, Rick and the crew at S&M have you covered in that department. One of my picks is this cool green flannel from Botto Giuseppe (matching sport coat available). It's such a unique and versatile shade of green. There is a new pair of light grey twill flannel trousers from VBC that look awesome. I'd also try a pair of their covert twill (like cavalry twill, but covert-er) which are offered in the high waist, single pleat cut.
Spier and Mackay's (New) Suits
This season adds two cuts to Spier and Mackay's suit collection. Well, brings one back – the peak lapel single breast; and the long requested double breasted cut. The DB has been available for a while through their custom program, and I'm very interested to see how it does off the rack. The lapels have a nice belly to them, and the gorge is well placed.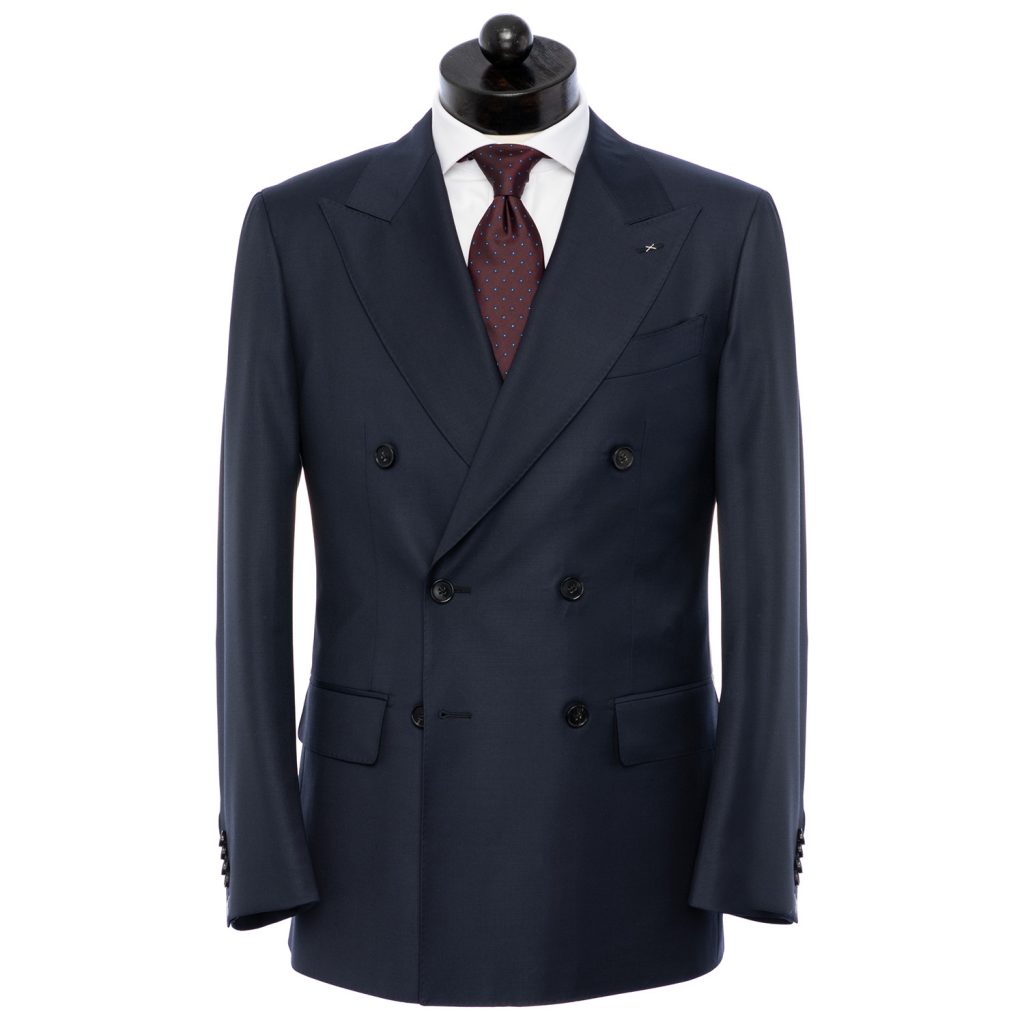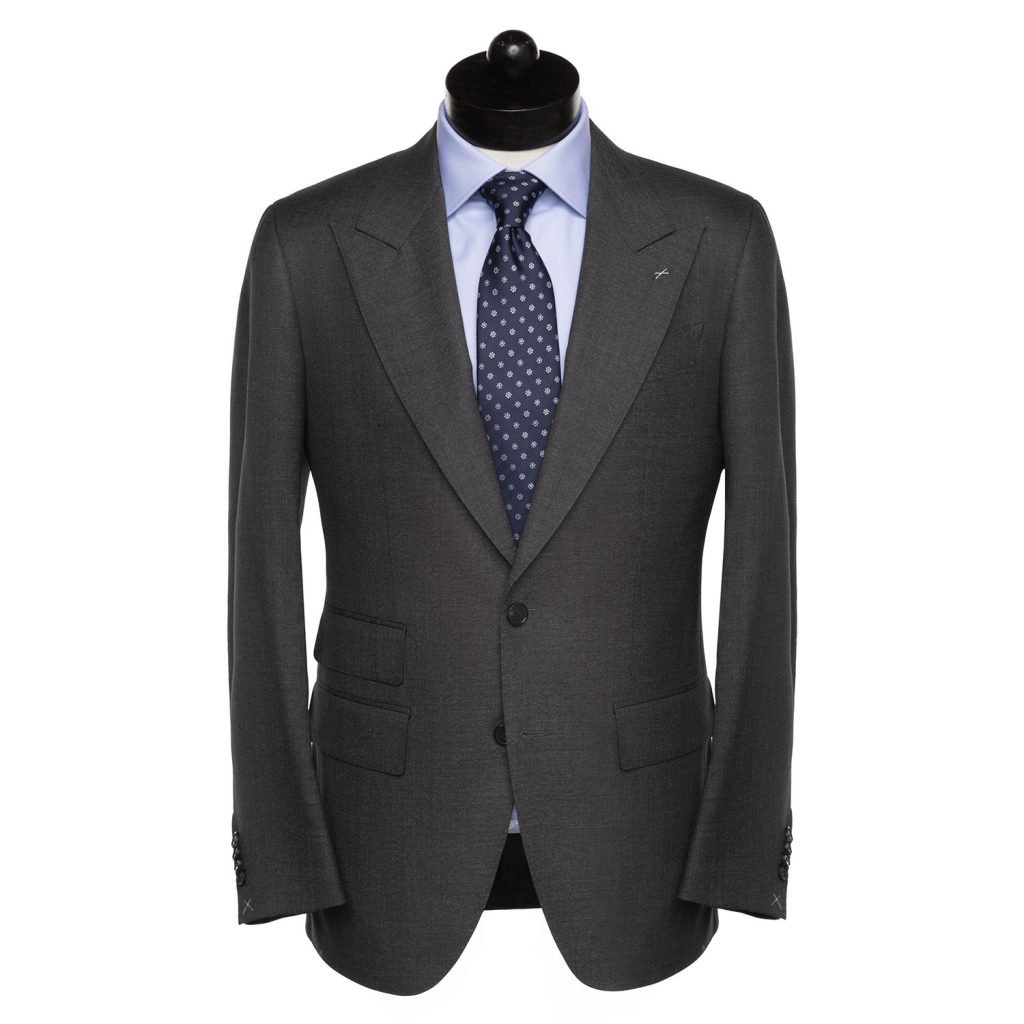 Spier and Mackay's Knitwear
I have a bunch of cardigans from Spier and Mackay, but will be adding at least one of these gorgeous cable knit pieces this year. These sweaters are made from merino wool that's about triple the weight of the other offerings, with a mechanical treatment to prevent pilling. Rick explained that by using longer fibers with a high twist prevents the need for chemical treatment.
Spier and Mackay's Outerwear
Last winter I picked up the polo coat made up in a delicious black and white herringbone from Zanieri, so I don't "need" anything from this season… But if I did… This would be my choice. Described as an elevated peacoat, it's a little longer to cover a suit jacket, with unapologetic lapels offered in two fabrics.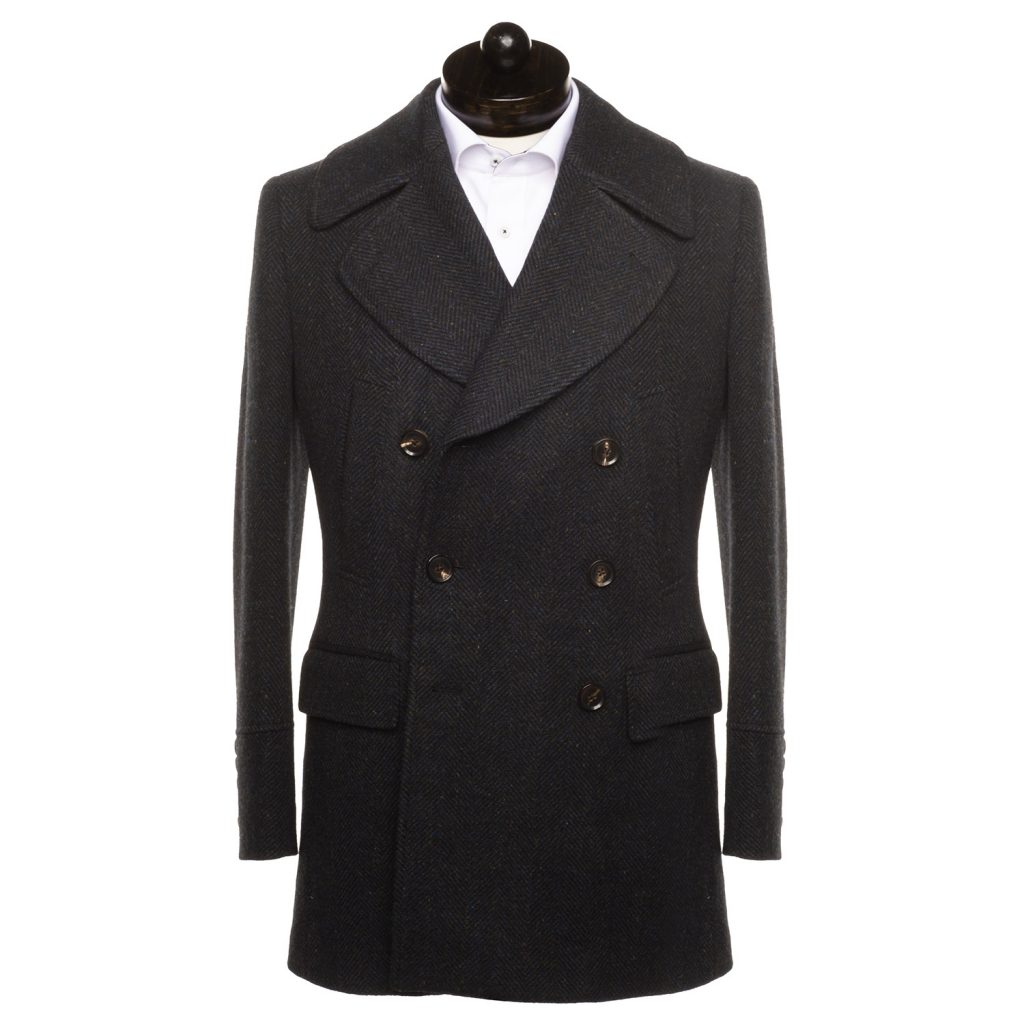 Since I mentioned a polo coat, I had to show this one as well. Called burgundy, it looks to be a truly versatile colour.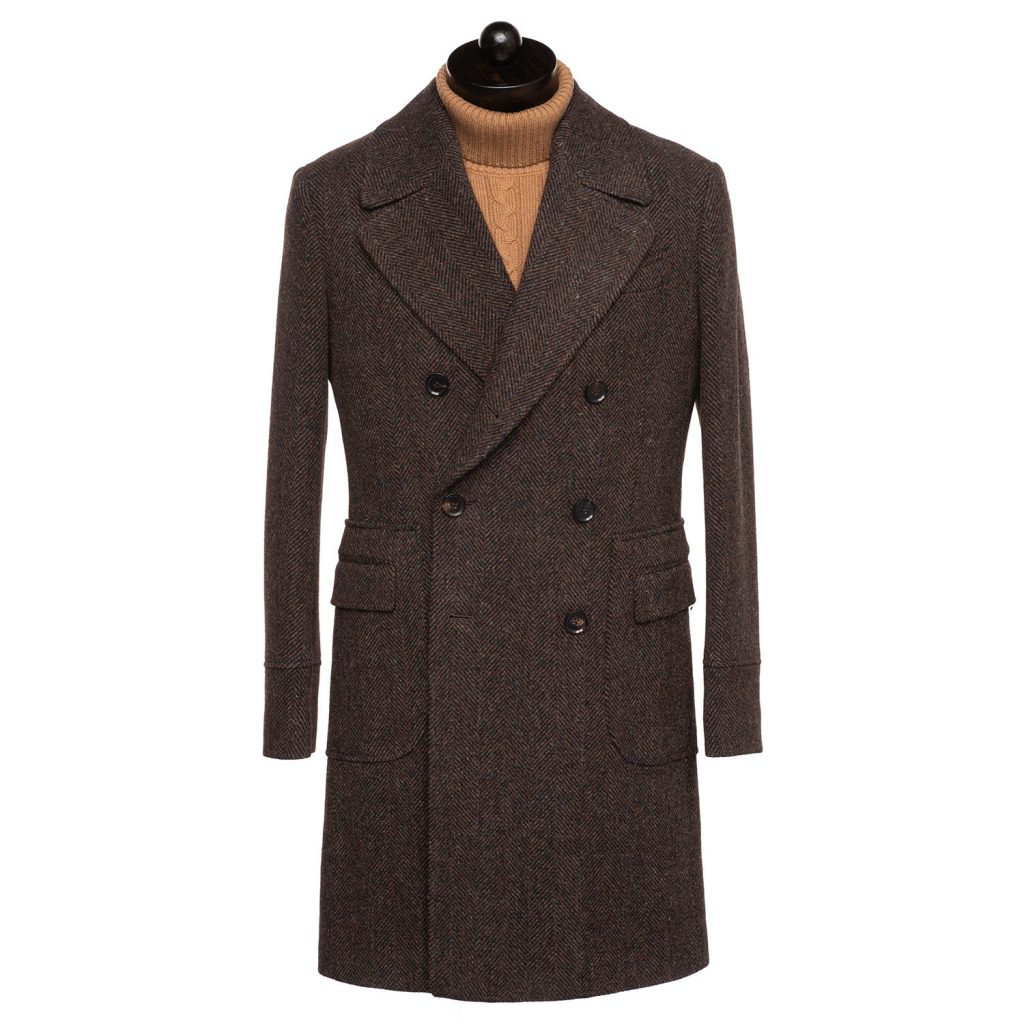 Spier and Mackay's Shoes
Some pretty classic offerings are up on the site. A nice rounded loafer, and some well-proportioned oxfords. I'm (not-so) patiently waiting for the suede chukkas to drop, which will be the subject of my first review of Spier and Mackay's footwear when they become available.
A pretty stellar season at Spier and Mackay. Let me know in the comments if you plan to pick anything up, have already, or have any questions. The products on this page have affiliate links, and any revenue generated goes directly towards funding the noblest of causes – items for my closet! Check the sidebar for a link that gets you 20% off your first purchase. Aww hell, I'll put it here too.
Thanks for reading!
-Colin