Reviewed: Rampley & Co Pocket Squares
Reviewed: Rampley & Co Pocket Squares
Disclaimer: This pocket square was provided by Rampley & Co at no cost to me in exchange for an honest review.
Rampley & Co
Rampley & Co is a company based in London with a goal of producing the finest pocket squares. They have partnered with organizations like the British Museum and National Gallery in London to produce a very carefully curated selection of pocket squares based on fine art. I won't pretend to have a degree in art history, but I can say the choices they've made are excellent. Rampley & Co pocket square designs are selected based on the presentation of colour, and how cropping to a square will affect the integrity of the painting. Then, they create a border for the piece that is representative of the art it frames. They also make what look to be some excellent ties that feature fabrics from Scabal.
St. George and the Dragon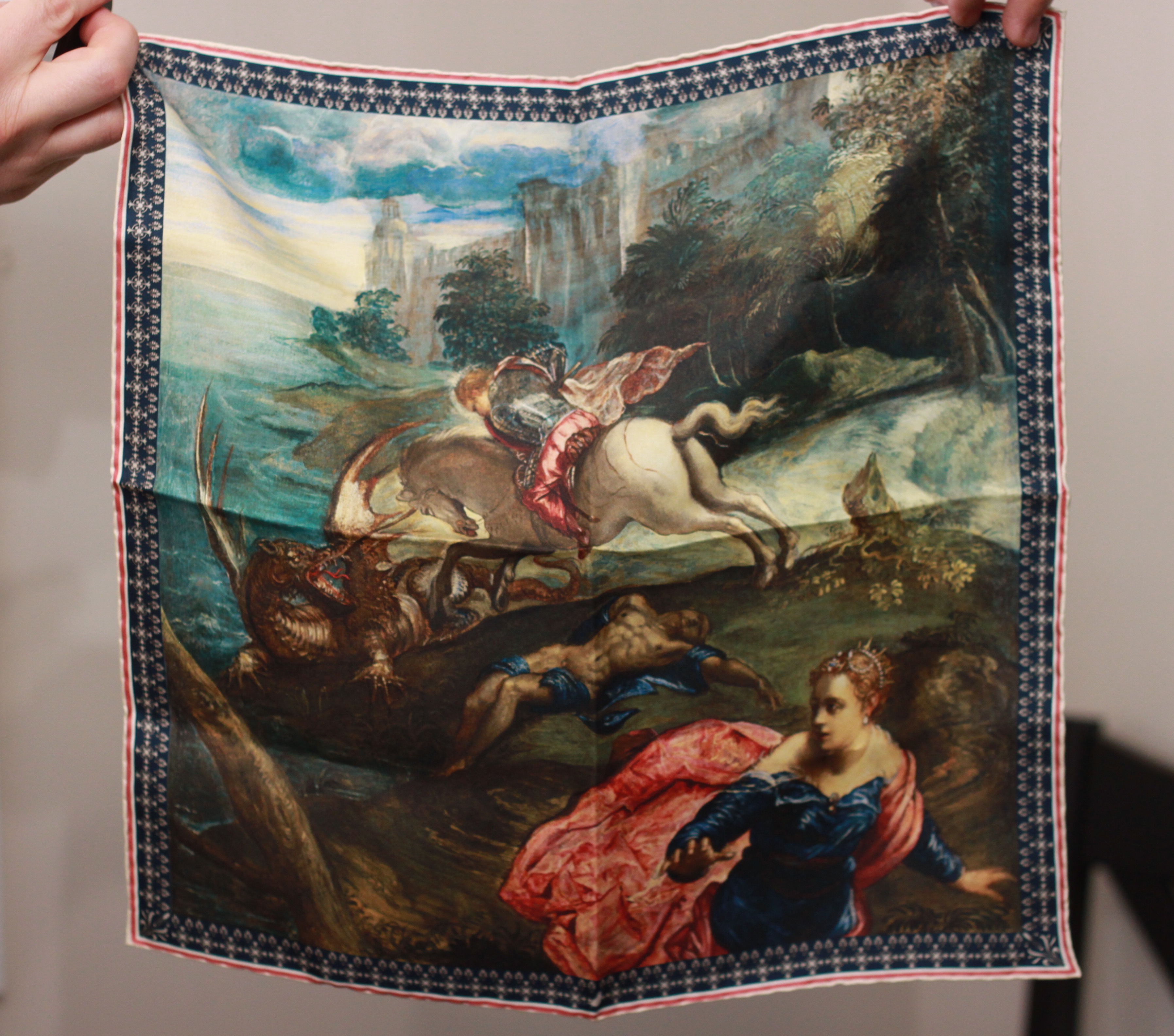 I must say, it was a tough choice, but I ended up with St. George and the Dragon. This is based on a painting from Jacopo Tintoretto, completed in the mid-sixteenth century. It is a piece from the National Galley of London collection of Rampley & Co pocket squares. What I liked about this one was the contrast of the creams and whites against the greens and browns. There are splashes of pink and blue that will add some vibrancy. Overall I think this will be a very versatile addition to my collection.
Shipping and Packaging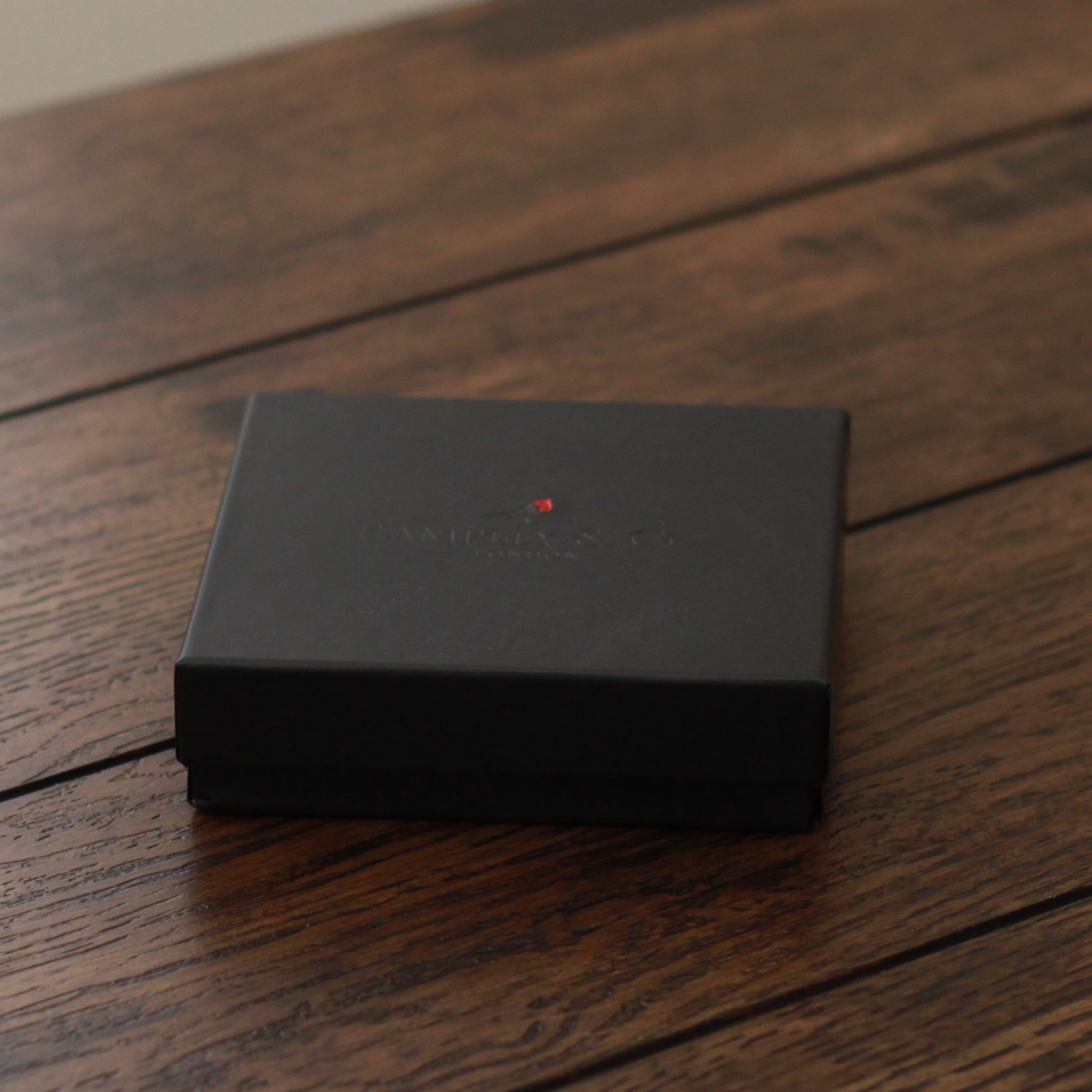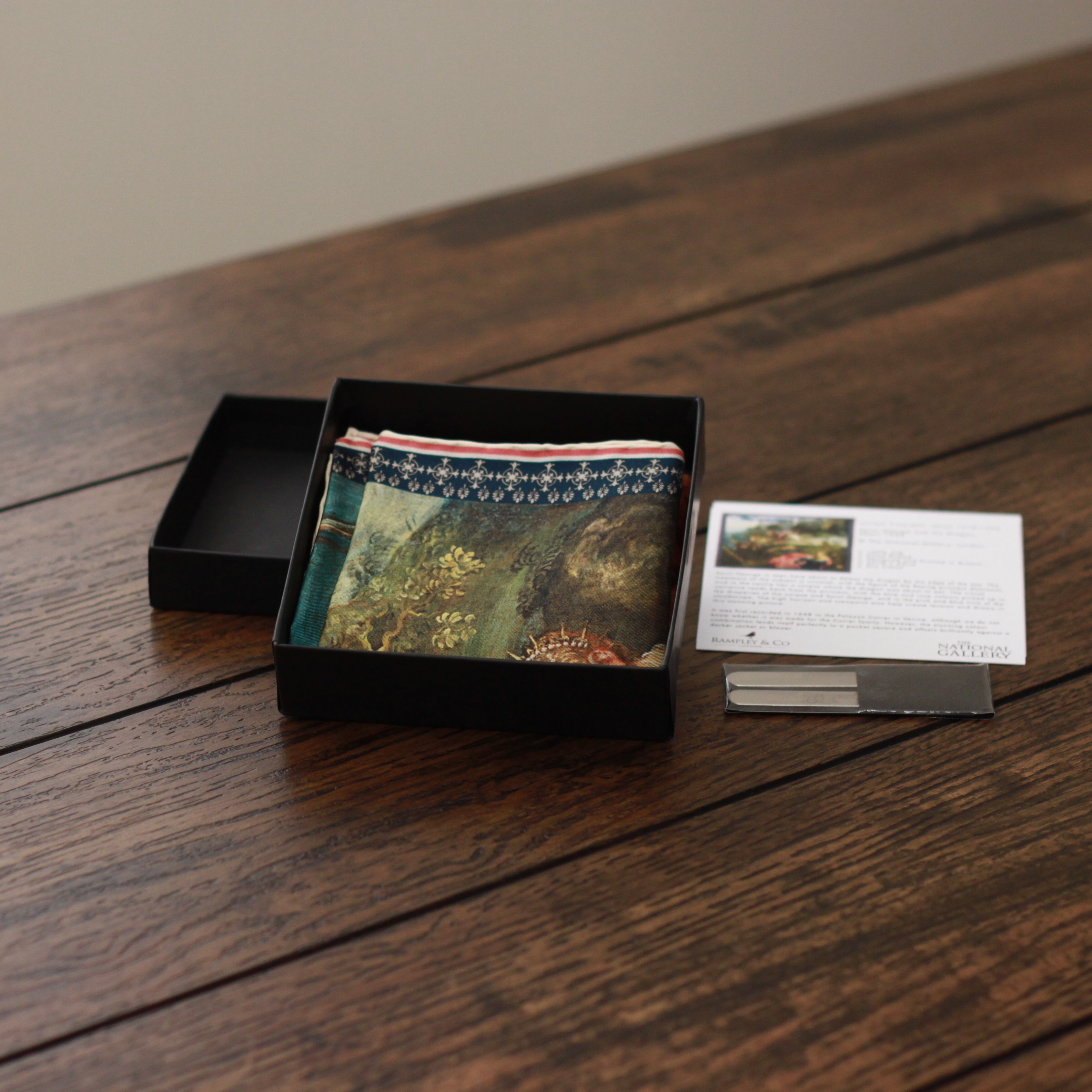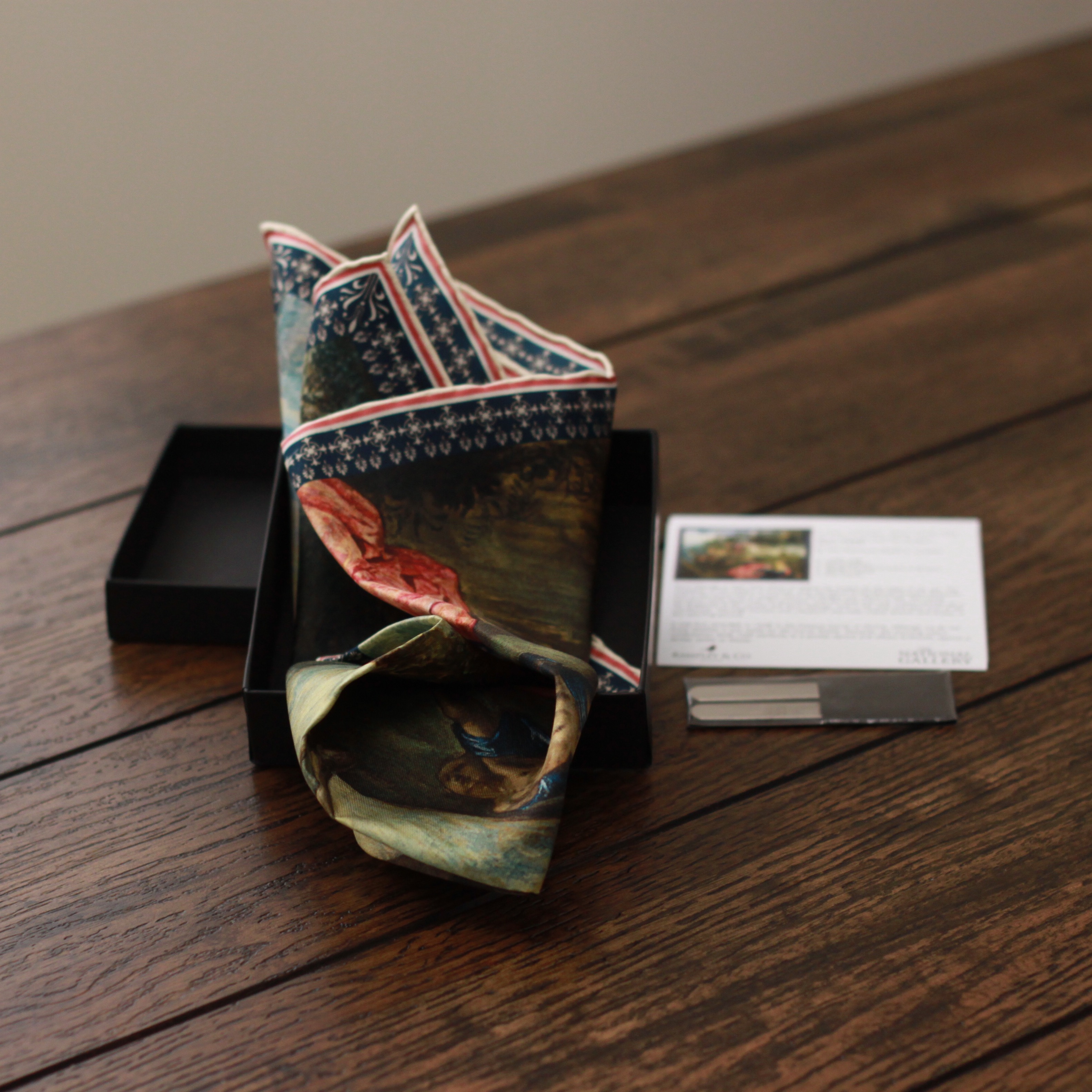 I received the package in a bubble envelope, and it was in great shape when I opened it. It was shipped via DHL, and showed up in just a few days. There was a small duty charged, about $20 CDN. The box that my Rampley & Co pocket square came in is very nice – quite sturdy. I like the matte black finish, embossed logo and the touch of shiny red in the logo. Upon opening, I was surprised to see a nice pair of polished metal collar stays. Under those were a pair of cards providing some information on the painting on which the square is based. Once I got to see and hold the square in person, the duty charge was well worth it.
Construction and Quality
The first thing I noticed about this Rampley & Co pocket square was the weight of the silk. It's lovely. Not so thin and gauzy that it feels delicate or fragile. Not so heavy that it's bulky in your breast pocket. The silk has a wonderful, dry hand, and isn't particularly shiny. The quality of the print is fantastic – the depth of colours, and the way they managed to capture even the texture of the brush strokes in the painting. Impressive. Inspecting the hand-rolled edges will show an excellent attention to detail. The stitching is even all around, and the roll is very well executed. Nice and tight. The size is on the larger size at 42 x 42cm (roughly 16 1/2″), but the size comes in handy because there are so many options for folding to show the colours you're looking for. Another nice service offered is hand finished monogramming. A great way to personalize a gift! They also offer a range of bespoke services, including pocket squares. Just as a thought, this would be a great option for wedding parties.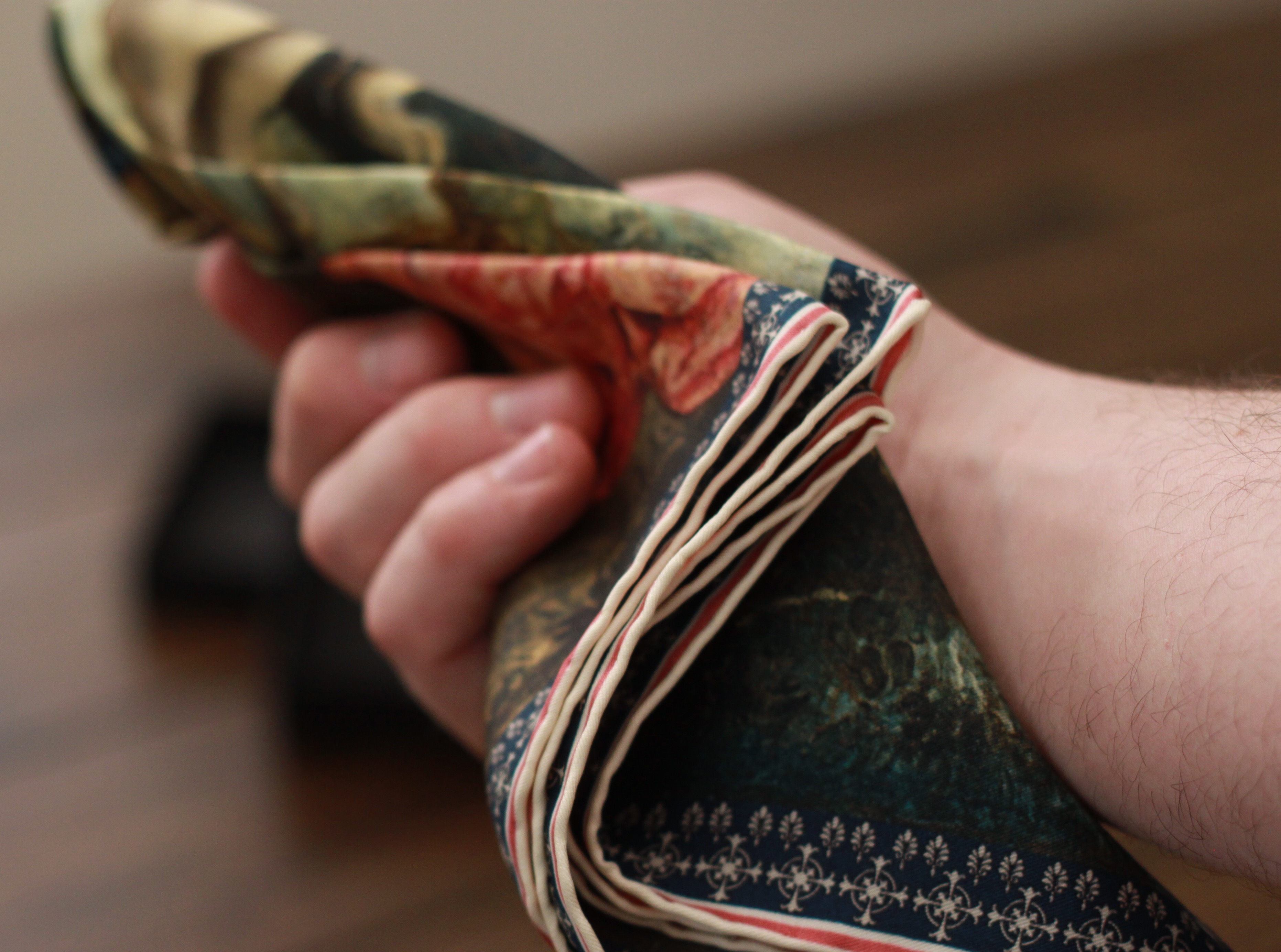 Design and Styling
The art speaks for itself. A dramatic battle near the water where St. George is about to vanquish the dragon! I mentioned before the colours in the painting that drew me to it. I also quite like the border – a navy pattern surrounded by white and red bold lines. It really compliments the overall aesthetic of the pocket square. I've worn it once, and I can already visualize a number of outfits that it will be an integral part of. Here are a few shots (so far):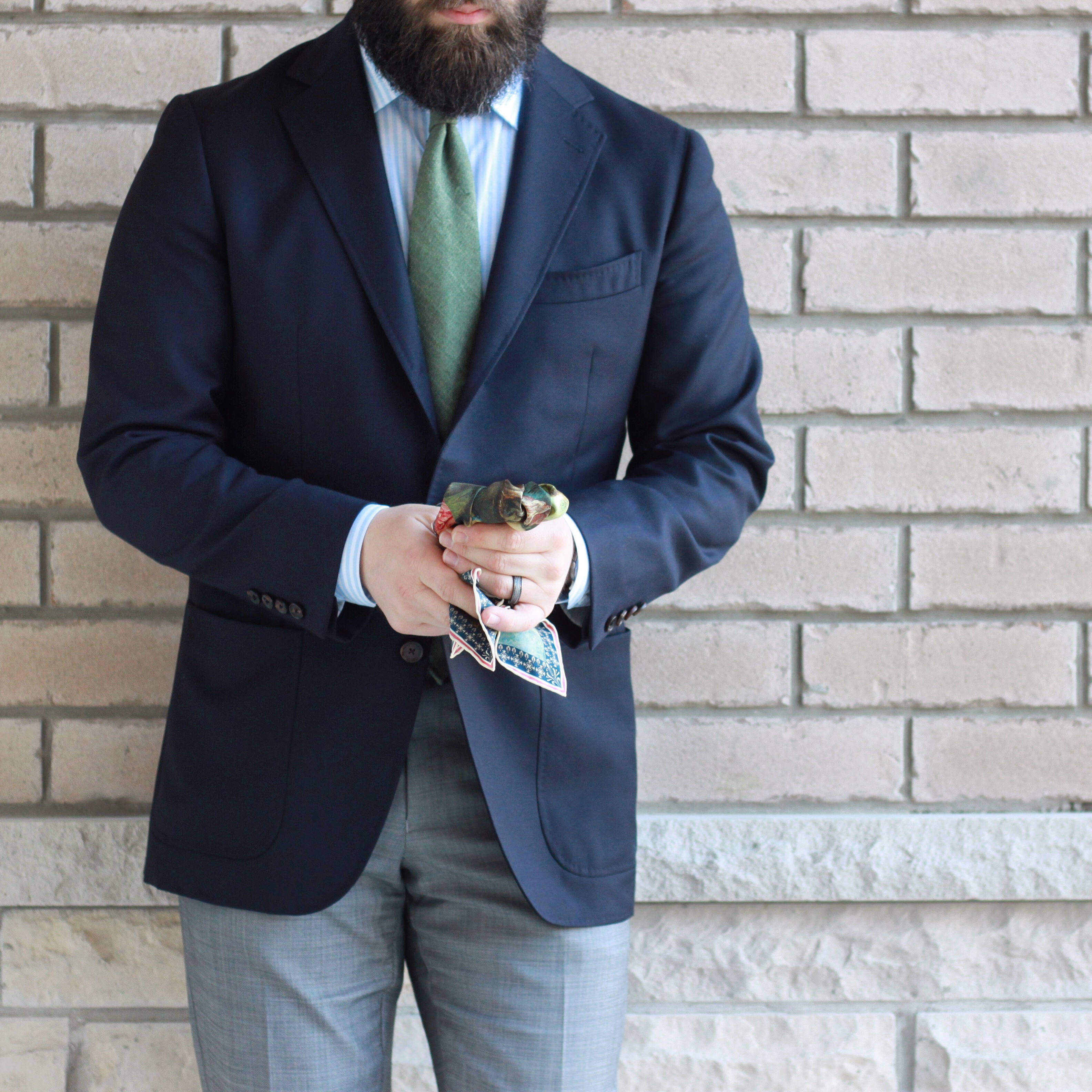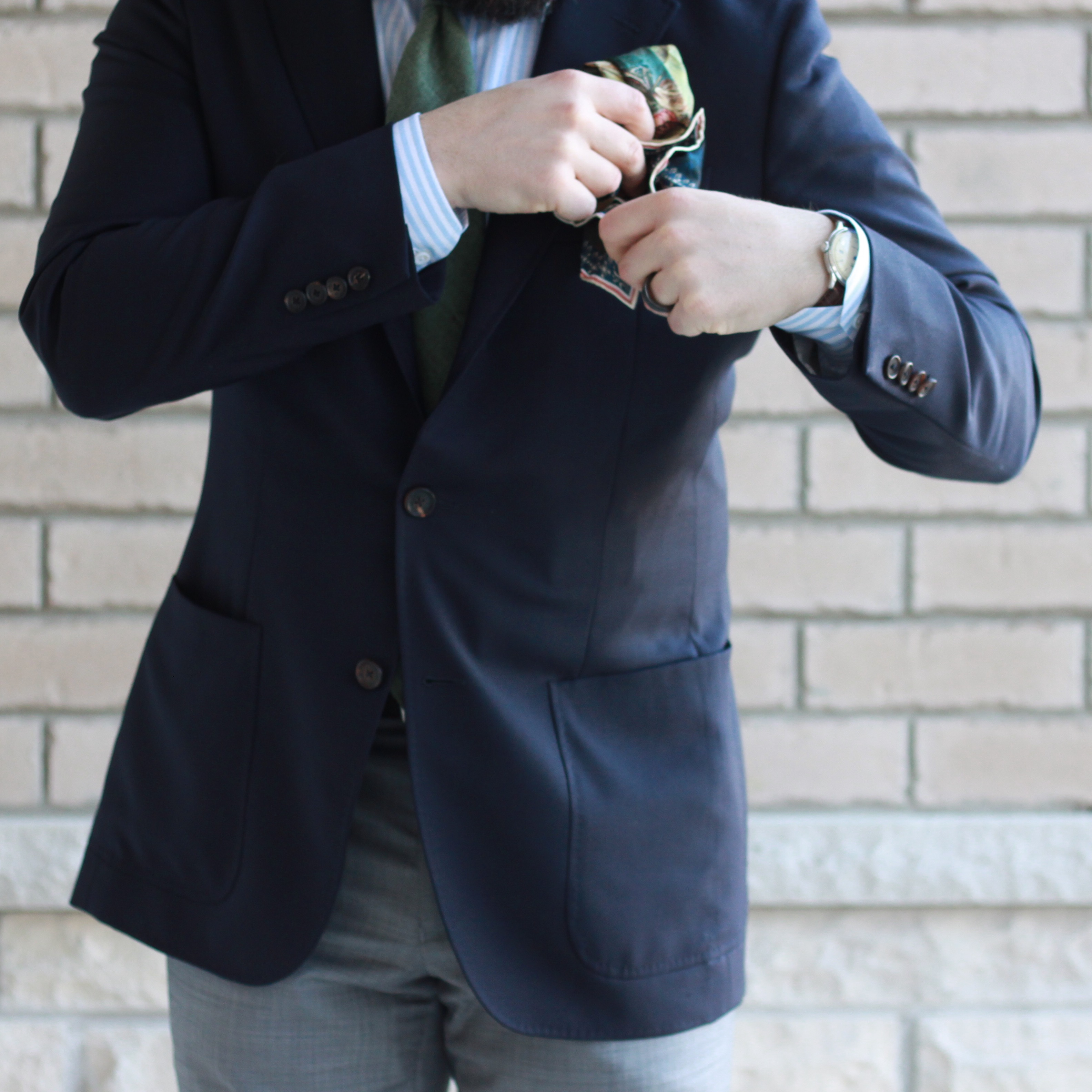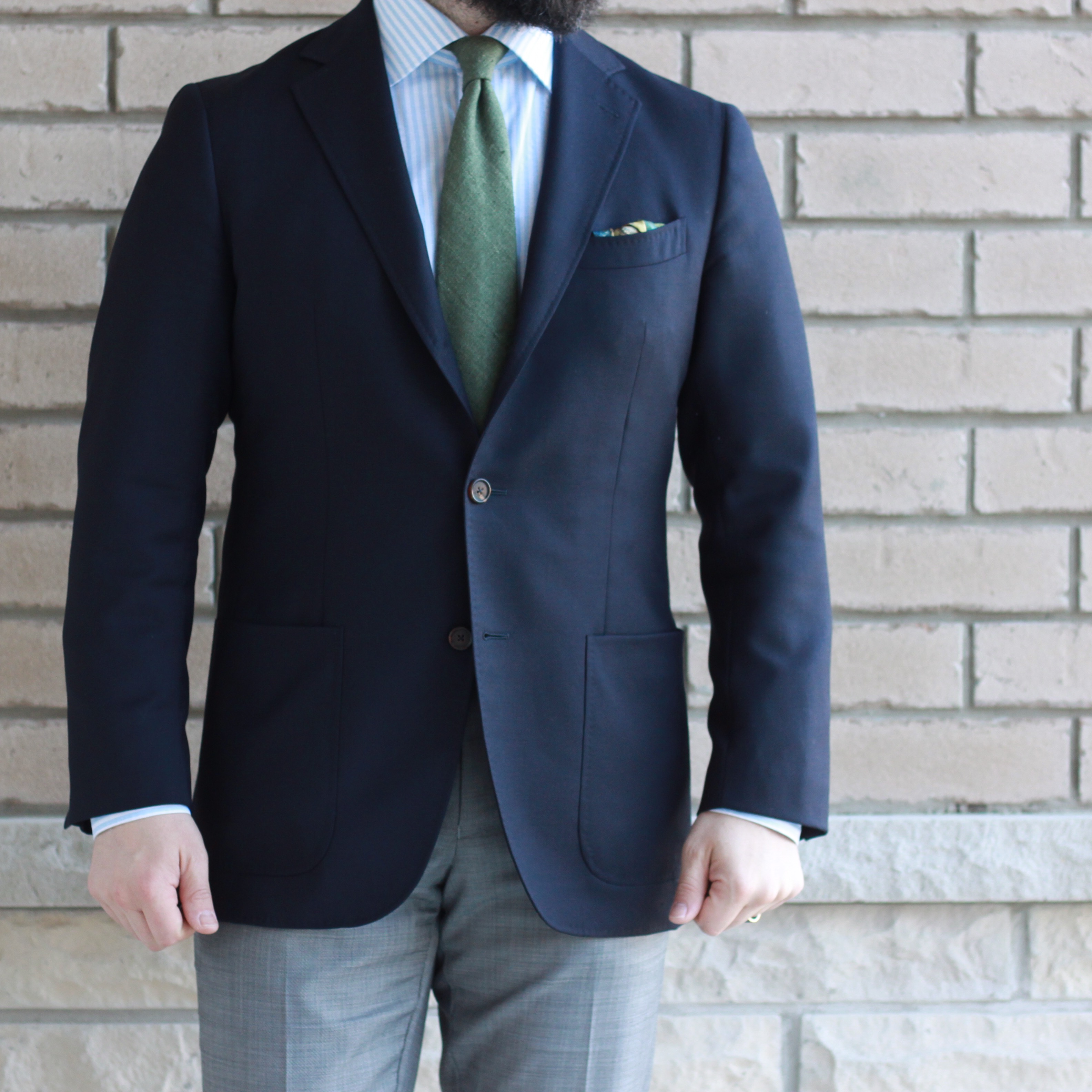 Rampley & Co Pocket Square
I'm thrilled to have been offered the opportunity to check out one of the fine pocket squares from Rampley & Co. I've already spent some time on their website and built a bit of a wishlist. You can check out my Spring/Summer inspiration post to see the pocket square I'd like next. Keep an eye out on Instagram to see the different ways I'll be wearing this square. I'd also expect I'll be doing one of my one square four ways posts with this beauty. Thanks for reading. Now go check out Rampley & Co!
-Colin