Reviewed: Suitsurmesur MTM Shirt
Reviewed: Suitsurmesur MTM Shirt
Disclaimer: this shirt was made for me at no cost in exchange for an honest review.
Suitsurmesur
Suitsurmesur is a London and Paris-based menswear shop that offers everything from custom suits to accessories. I've had the opportunity to check out their ties and pocket squares, which were meticulously crafted and I especially appreciated the meaning behind the images on their pocket squares. When Jean Louis, the proprietor reached out with an offer to try their MTM shirting, I happily accepted.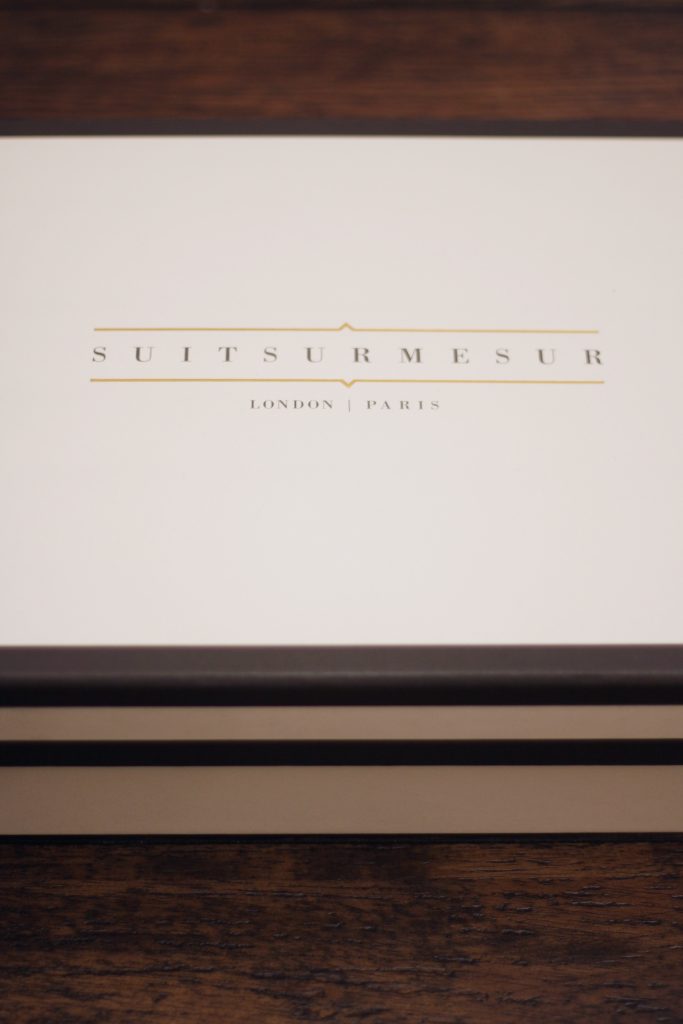 The Process
As of right now, there is not an online portal for the Suitsurmesur MTM shirt program, so I worked with Jean Louis via Instagram DM. I quite enjoyed the back and forth discussion on configuration options, and as it turns out, he and I share similar tastes. To begin, I was provided a detailed outline of how to measure a well-fitting shirt from my closet, complete with reference images. I did find the reference images to be a bit low resolution, but aided by the written instructions the direction was clear.
Once the measurements were finalized, I was presented with a number of options regarding finishing details – collar shape, height, placket, stitiching, buttons, monogramming, etc. Suitsurmesur had many reference images to share that helped shape my decisions. Seeing real world applications of the different configurations was a really great way to consider my options.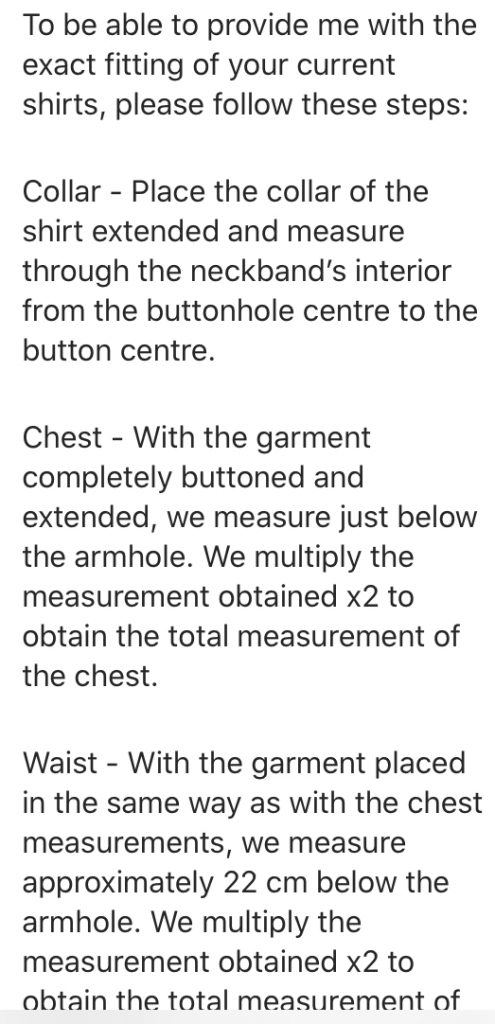 My Design
I have been wanting to replace a light blue poplin shirt in my collection, as it was one of my oldest shirts and starting to show some wear – the stubble on my neck invariably frays the inside of the collar. With an idea of what I was looking for, Jean Louis sent some videos of him flipping through shirting books, and eventually helping me narrow down my selection by providing some side by side comparisons.
Here is my final configuration:
Light blue cotton twill from Canclini
10cm cutaway collar w/ soft interlining
Monogram (there are like 20+ positions to choose from)
3mm pick stitching
No placket
White button stitching, colour-matched button hole and shirt stitching
This is one of the most comprehensive shirt customization programs I've tried.
My Suitsurmesur MTM Shirt
Here's the final product:
Construction and Quality
I'm very impressed with the construction. The stitching is quite fine, and tightly done. The button holes are completed with an incredible attention to detail. The shape of the collar has a gentle s-curve to it – subtle, but adds something elegant when worn under a jacket. After a few cold wash/hang dry cycles, I haven't noticed any shrinkage or change in fit, which makes me think it may be pre-washed fabric before it's cut.
Fit
All of the measurements were exactly to spec, and I'm really pleased with the fit of the shirt. The only issue – one of my own creation – is the width of the sleeve cuffs. To my dismay, I didn't properly follow the instructions for measuring. Jean-Louis even asked me to double check, and without doing so I assured him it would be ok… well, I can't button the cuffs on the shirt. That being said, the sleeve length is spot on, and I can comfortably wear the shirt unbuttoned and call it "sprezzatura".
The fit will be even better once I drop my "quarantine-fifteen", roughly the amount of weight I've gained since this whole situation started…
Wearing my Suitsurmesur MTM Shirt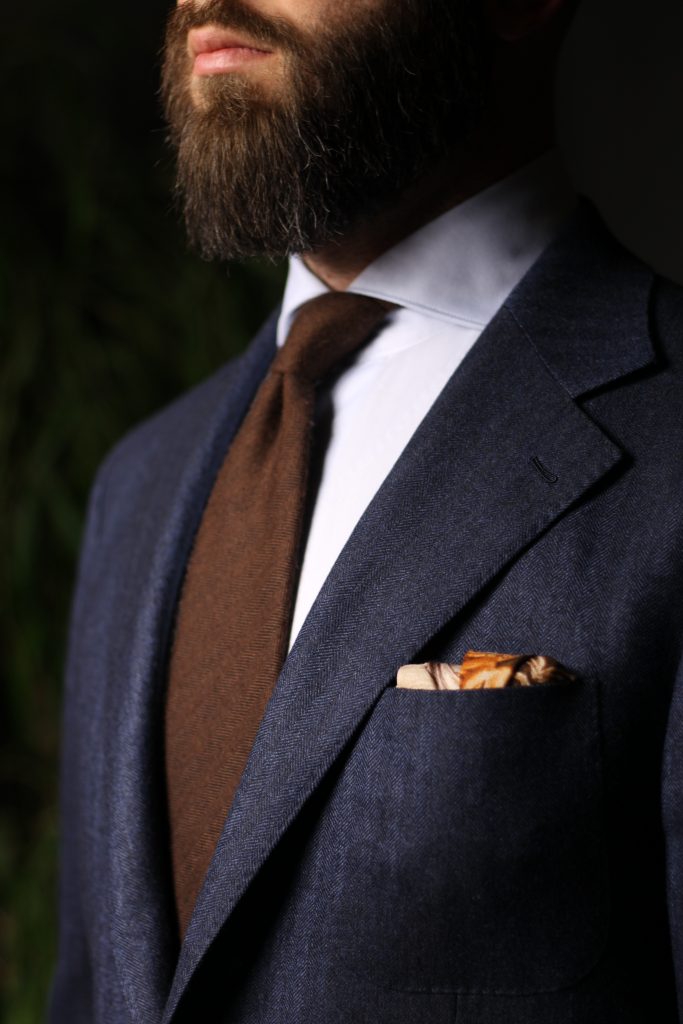 This might be the ideal blue shirt. I like the look of the aggressive cutaway, but it's not so extreme that you can see too much of the tie. As with their accessories, Suitsurmesur MTM delivers a very high degree of quality. I'd suggest you go follow them on Instagram, and have a look at their tailoring capabilities. I'd especially like to thank Jean-Louis for this opportunity, and for being so patient while this blog post took a little back-seat while I sorted out my new working-from-home-with-two-young-boys situation.
If you are looking to try a premium MTM service, definitely reach out to Suitsurmesur.
-Colin