Reviewed: Besnard Stone-washed Japanese Denim Shirt
Reviewed: Besnard Stone-washed Japanese Denim Shirt
Disclaimer: This shirt was provided at no cost to me, in exchange for an honest review.
Besnard has a wonderful origin story. A tailoring business that began almost a century and a half ago in the Hague serving court officials. In 2016, Victor Besnard, great-great-grandson of the founder, came across a suit produced back in the early 1900s. This sparked a desire to resurrect and continue the family's business, which relaunched in 2018. You can read the full story here.
The new Besnard focused on a curated collection of shirts – some casual-leaning, and some staple formal-leaning pieces. Of particular interest to me were the Japanese denim shirts – a dark stone-wash, a bleach wash and a bleach wash chambray. When the opportunity to try one came up, I was immediately drawn to the dark stone-wash denim shirt.
Shipping and Packaging
Sorry to all you un-boxing fans – I wasn't able to grab any pictures before my kids ran away with the box the shirt came in. They enjoyed it thoroughly though!
Construction and Quality
Based around fabric from the Kaihara mill in Japan is a great starting point. The soft denim has beautiful handfeel, and should wear in really well. There are some really nice details to appreciate, the most important being the collar construction. A soft, floating interlining is the base for a wonderful roll. The placket is just a touch wider than is traditionally used, and is chain-stitched (like high quality denim jeans). I'm really excited to enjoy this shirt over the coming years as it develops its own character from wear and washing.
Design and Styling
This shirt from Besnard really hits all the right notes. The proportions of the collar are on point. Beautiful rolling shape, that looks great open and has enough room to fit a tie comfortably. The mother-of-pearl buttons offer the single source of contrast on the shirt, as all the stitching is tonal. To my eye, this adds a touch of elegance, and really helps when you're dressing up the shirt. 9cm collar points are just the right length, and the spacing aligns well with where my jacket lapels lie on my chest.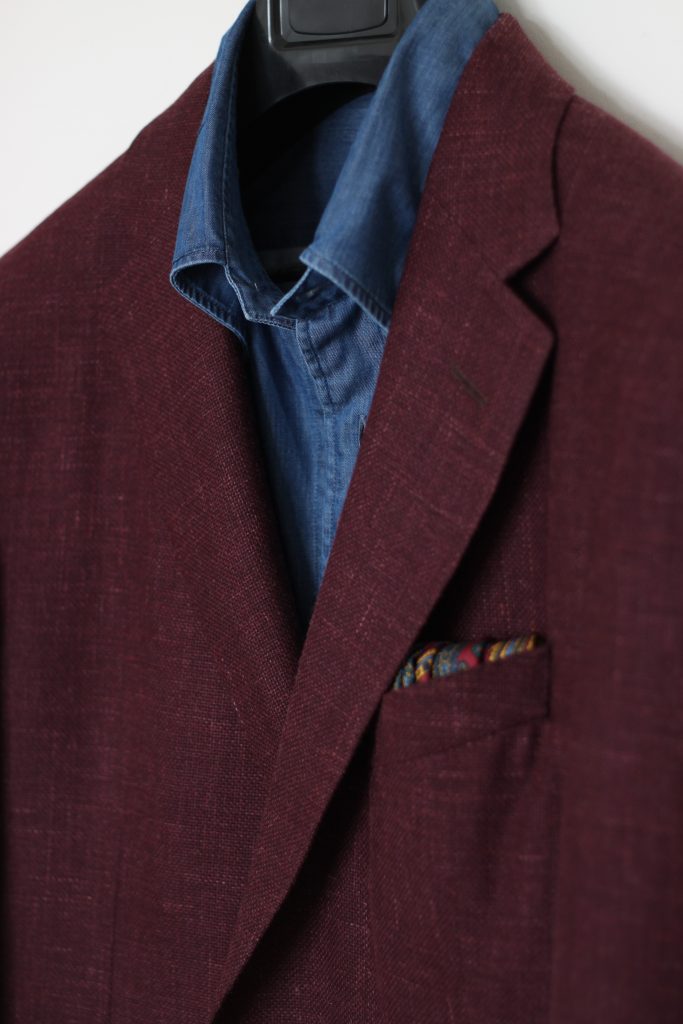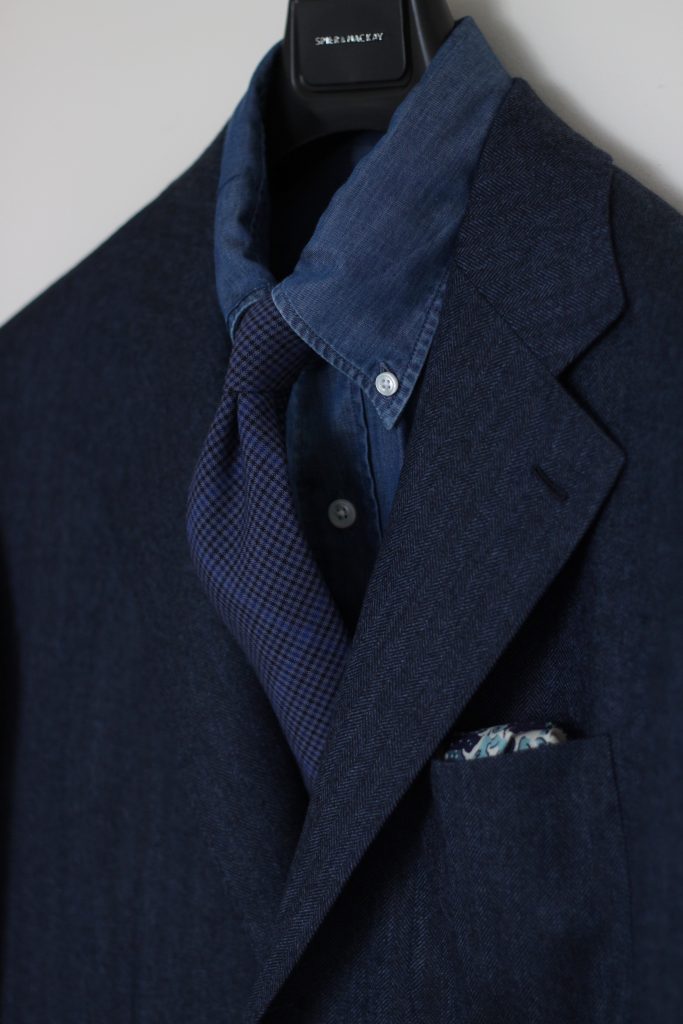 Fit
After chatting with Victor, I went with a size 41. They produce them with an added bit of room in the collar, so I sized down vs what I'd usually order (based on collar size) and am really happy with the fit. The box pleat in back adds some room for mobility – you can see me stretching it out to the max with my arms fully crossed in front. Overall, there are no major fit issues. In fact, this is one of the best fitting off-the-rack shirts I've ever tried.
Wearing a Besnard Shirt
I've written about denim dress shirts before, and I think I better update it with some thoughts about a dark-wash. Having something that can play a part in a lower-contrast look is great for variation. Looking at the examples below, I hope I've made a case for how well a dark-wash denim shirt can go with a range of formality in tailoring.
Final Thoughts
This is easily one of my best fitting shirts, and amazingly is off-the-rack. The construction and styling details are excellent, and I'm looking forward to wearing this shirt for many years as it develops more and more character with each wash and wear. Besnard has really stuck a wonderful balance of casual and dressier appeal with this one. They've also just released a line of cotton trousers! I've had a look, and the sizing looks to be promising – higher rise, room in the seat and thigh, finished with a gentle taper below the knee. Head over to their site, and check them out on Instagram and give them a follow.
-Colin