Inspiration: One pocket square, four ways – Amidé Hadelin "The Syndics"
Inspiration: One pocket square, four ways – Amidé Hadelin "The Syndics"
It's been quite a while since I've done one of these posts, and since I've been reaching for this square a lot lately, it makes sense to have a look at four outfits that include the Amidé Hadelin Rembrandt "The Syndics" pocket square. Using a pocket square with darker colours like this one is surprisingly easy. I've found that the deep browns, blacks and reds in this one can be applied successfully to a variety of outfits.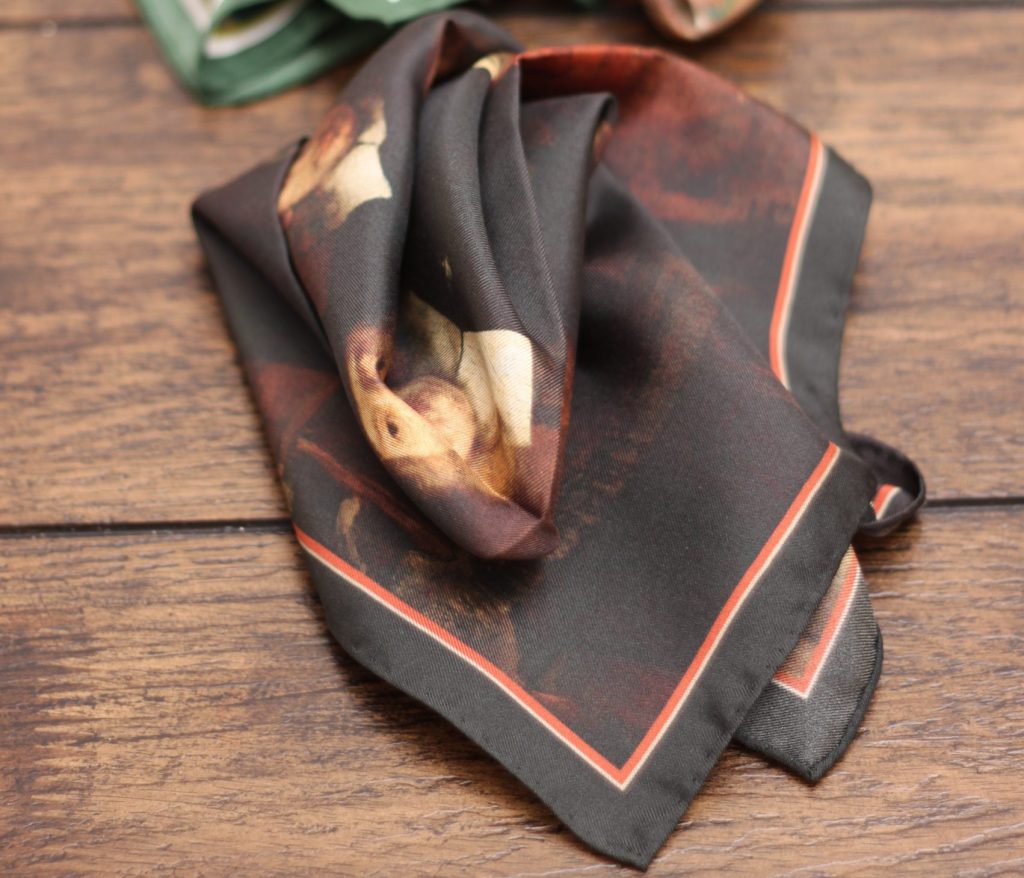 Outfit 1 – Burgundy and Grey
I wrote about this outfit in my post about black grenadine ties, and called it a successful execution. A big contributor to that success was how The Syndics pocket square brings some balance to the upper block. The dark colours help the greys further soften the stark black on white.
Outfit 2 – Blue, Cream and Orange
For this higher contrast outfit, I wanted to use some of the brighter colours in the square – namely the orangey-red – to align with the tie, shoes and windowpane in the sport coat. Although the highlights are there, in the closer up shots you can see the darker browns in the square, which work well to my eye, and produce a different effect than a lighter base colour would.
Outfit 3 – Green and Grey
This outfit also features a Fox Brothers olive flannel tie also from Amidé Hadelin. Since the outfit is predominantly green, with some brown and grey, I arranged this square in my pocket to show off the olive and brown tones. Against this gun check tweed jacket, I think the darker solid appearance of the square really works well, and remains harmonious with the tones in the tie and trousers. I find this jacket can be difficult to pair with a number of pocket squares in my collection because it isn't overly light or dark in tone, and getting meaningful contrast is challenging. The Syndics square was a great choice here.
Outfit 4 – Brown and Grey
Playing with some of the lighter and darker tones in the Syndics square in this go around helps to add a little bit of brightness in an otherwise dark and sedate outfit. It does so without being garish or attention-grabbing. The deep browns and reds accent this combo of olive zig zag tie and burgundy cardigan nicely.
Wearing "The Syndics"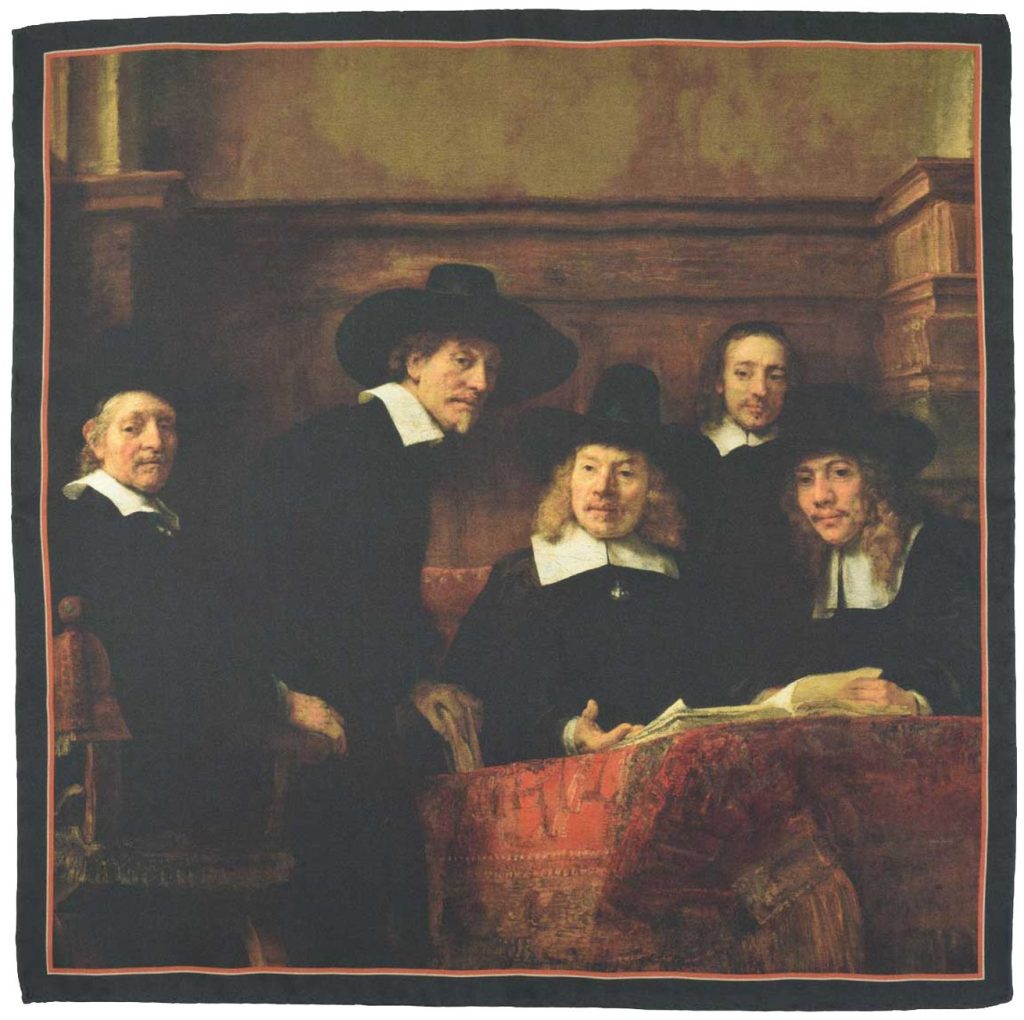 I have been really impressed with the collections of ties and pocket squares that Amidé Hadelin has been producing, and this square is no exception. The Syndics in particular has been a truly versatile addition to my collection, as a dark-ground square. What do you think about using such a dark square? Let me know.
-Colin