Insights: Reader Question – Building a $2k Wardrobe
Insights: Reader Question – Building a $2k Wardrobe
Here's the question
Good Afternoon Mr. Colin,
I am a 33 year old male that will be starting professional school in August. I have spent the last 5 years working in agricultural research, a career that, at my level at least does not have a strong emphasis on dress. We have a Hawaiian shirt Friday in the office to dress people up a bit for example. Its mostly hot, dirty work best suited for sloppy junk clothing that is OK to get bleach on.
In just a few short months I will be switching gears and be going back to academia for dental school. This dental school has a dress code that I have nearly nothing for. I would say the code is business casual. button downs, polo shirts, slacks. No jeans. needless to say I have a mighty need for clothing!
Currently all I have is a few white dress shirts, a grey "interview" suit. Navy tie, brown brogues and a grey tweed jacket.
I have purchased a S&M navy hopsack blazer based mostly on your recommendations for the company.
I am looking at building a interchangeable wardrobe that will be a solid foundation for school and beyond.
I have rough idea on what items I would need to purchase to add to my current paltry wardrobe but am getting hung up on things such as brands to investigate, fabrics, etc. Any guidance you could assist with would be greatly appreciated.
Respectfully,
KV
Where to Start?
So after a little back and forth with KV, I got a little bit more information to help figure out where to start:
Budget = $2,000 USD
Location = Iowa
Currently owns:

grey suit
grey tweed sport coat
navy hopsack sport coat
white dress shirts
brown brogued dress shoes
navy tie
Now, to be honest, I'm flattered that someone would ask this kind of advice from me. Then I was a bit daunted by the scope of the task I'd agreed to. Next, came a desire to rise to the challenge. Finally, as I write this, I'm just hoping I can come up with good recommendations – I'd hate to spend somebody else's money poorly!
Building a wardrobe from scratch is going to be tricky – one one hand, I have some purchase experiences I'd want to replicate, and some I'd want to avoid. Before anything else, we need a plan. Budget, climate and rough outline of "business casual" we have a framework to start from. Just a note – all the prices quoted in this post will be in USD.
Categories within the Wardrobe
I tend to approach a project like this by first breaking down the problem into more manageable sections. Here's what I came up with:
OCBDs and button down shirts
Polo shirts
Trousers
Sport Coats
Jackets
Footwear
Accessories
OCBDs and button down shirts
I'm going to give myself a layup here, and start with something easy. There is no better bang for your buck when it comes to OCBDs than the fine folks at Spier & Mackay. Nice collar roll, great fabric, a bunch of options. I would suggest the following options for a nice range of fabric, seasonality and formality.
Nice selection of colours and fabric weights – from left to right: brushed white, green university stripe, light wash denim, blue university stripe, light blue linen and indigo linen.
Total Budget = $2,000 
Cost = $34 x 6 = $204
Remaining Budget = $1,796
Polo Shirts
For the polo shirt recommendation, we'll turn to Kent Wang. They have an awesome selection of short and long sleeve polos in a bunch of great colours. I'd say a reasonable rotation would be two of each. I quite like the collar style on these shirts, and the button cuffs on the long sleeved versions are a nice addition.
Another option would be Spier & Mackay, though as of right now they only offer short sleeved versions (bonus – they do have a button down collar polo, if you're into that kinda thing).
Cost = $65 x 2, $85 x 2 = $300
Remaining Budget = $1,496
Trousers
Back we go to Spier & Mackay. Their chinos are fan-f'g-tastic. Priced like the Gap, but way higher quality. I love the pairs in my closet, and I can't think of a better value out there. They've got a few variations – regular and texture. I don't know that there is much difference, to be honest. Looks like maybe the twill weave is a bit more pronounced on the non-texture ones? Either way, $38 a pair is good enough for a few pairs. I like these ones: coffee, navy and taupe. Usually I'd avoid navy trousers if I was recommending building a "dressed-up" wardrobe, but in this case I think they can be pretty useful.
I've learned the benefits of seasonally appropriate clothing, so I'd be remiss to not suggest some trousers that fit the bill. I think these chinos would be fine year round, but a pair of tweed or moleskin for cold weather, and a pair of linen for warm weather would be a welcome addition. Looks like all the tweed trousers have been sold, but there's still a selection of moleskin; the lovat colour is a unique, but versatile choice. For linen, let's go with natural. Don't worry if you check the link and some are sold out, I've got a pretty good hunch that Spier & Mackay will run them both (tweed and moleskin) again next year.
Cost = $38 x 3, $62 x 1, $92 x 1 = $268
Remaining Budget = $1,228
Sport Coats
Now, if you read this blog, you know I'm partial to Spier & Mackay. However much I like them, I think a good place to pick up a sport coat would be to check out Ownly Luxury. They have some crazy deals on some really nice Boglioli sport coats… like starting from $199 crazy. Are you still here? Good. So, our dear reader has the basics covered – navy hopsack and grey tweed. My thoughts would be to find a Fall/Winter navy or blue sport coat, and something in brown.
Cost = $199 x 2 = $398
Remaining Budget = $830
Jackets
Thanks to my buddy Jesse (@BurzanBlog), I've long admired the Doyle jackets produced by Epaulet. They have such great casual charm, and are offered in a fantastic selection of fabrics. To top it off, if you sign up for their newsletter, you get 10% off your first purchase. So we'll include that in the price. I think the best bet, if we're going to pick only one would be the olive duck canvas. It ages beautifully, and is a nice neutral colour. Take a quick look at Jesse's Instagram for some great inspiration in layering with the Doyle.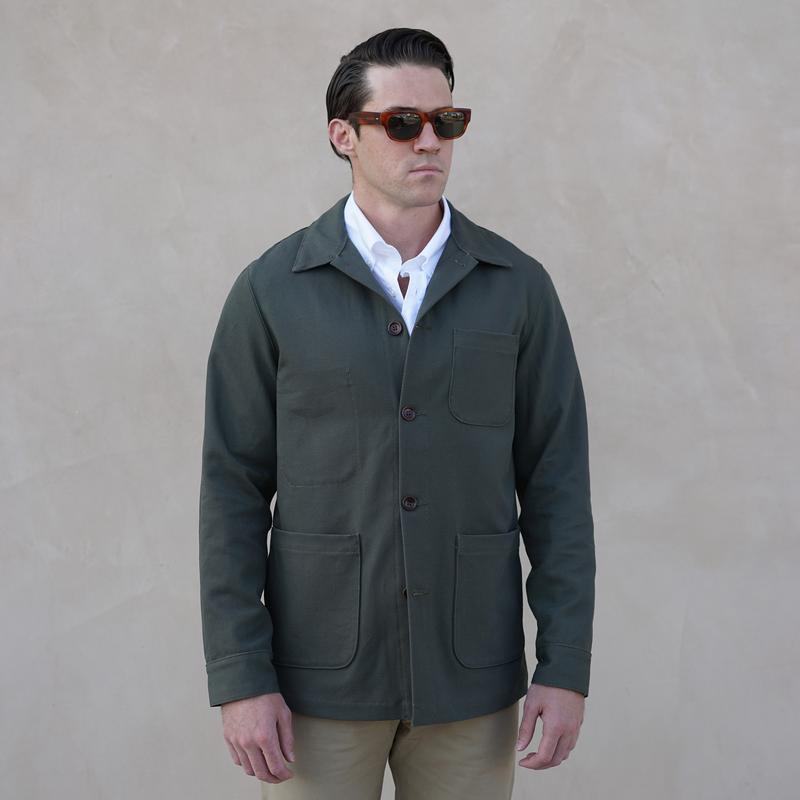 Cost = $175 (-10%) = $157
Remaining Budget = $673
Footwear
Looking at our remaining budget, value is going to be key when we look at shoes. I'm really happy with all my Velasca shoes, so it seems to me they fit the parameters perfectly. Knowing KV has a pair of brown brogues in his wardrobe already, what do we need to add? Normally, a pair of black cap toes would be a necessity, but since this wardrobe is "smart casual" leaning, I don't think I'll recommend them. Instead, I would offer up a pair in my rotation – Saccent, the vibram-soled suede wingtips.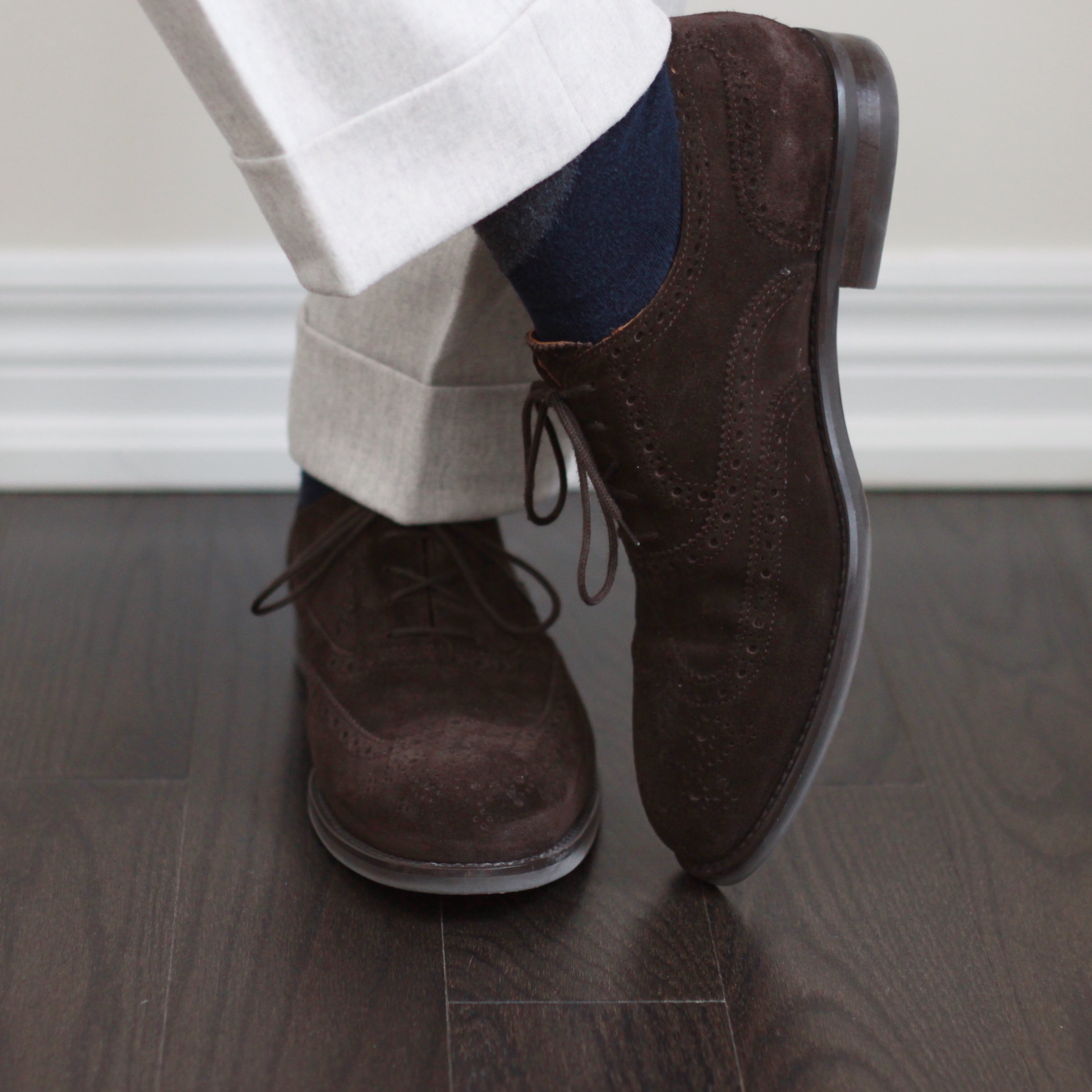 I also think a pair of loafers would be pretty useful. This pair of Penelat is a great colour. I've found Velasca to offer really nice leather, especially at the price point. These would fit in nicely with the kind of wardrobe we are trying to build.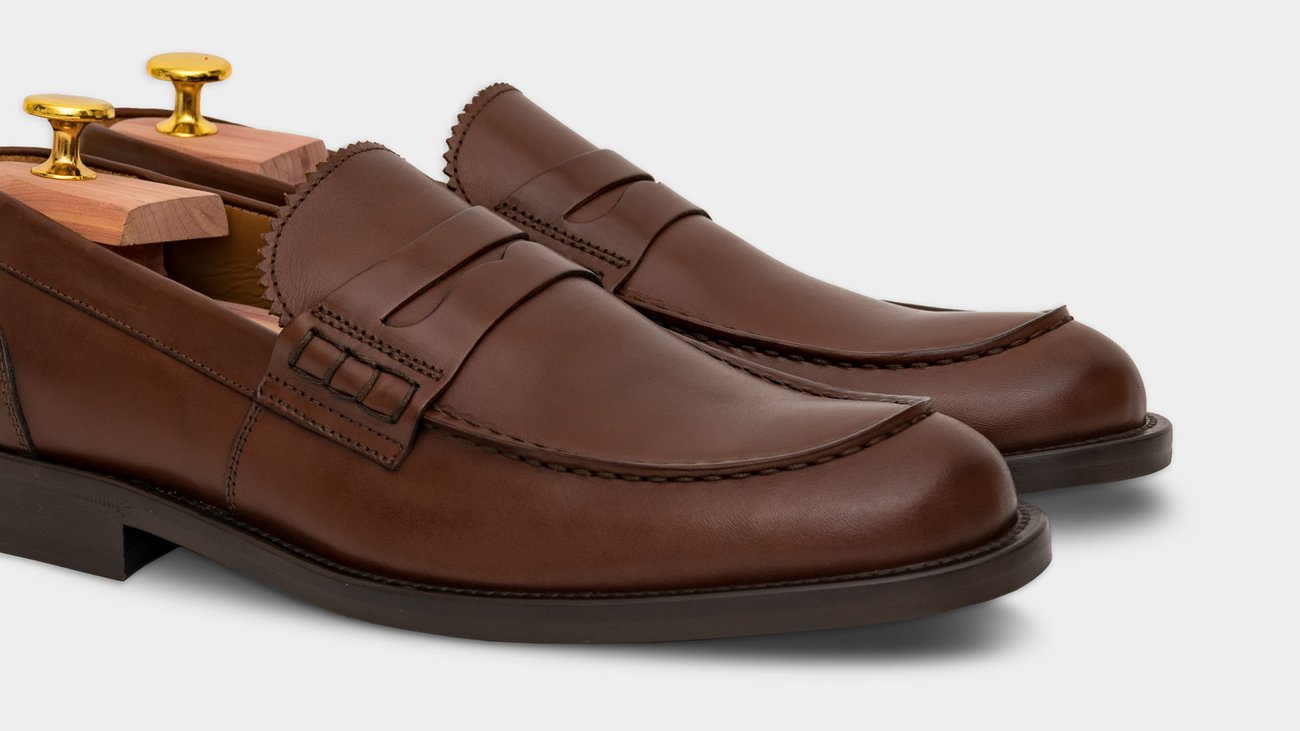 Cost = $190 x 1, $195 x 1 = $385
Remaining Budget = $288
Accessories
Knit Ties
Oxford Rowe makes a beautiful zig zag knit tie – I wrote about them a little while ago. I still plan on picking up a few more colours. One of my recommendations is the olive one that I have, and the other is the charcoal one that I want.
Cost = $65 x 2 = $130
Remaining Budget = $158
Pocket Squares
Nothing beats a good ol' plain, white linen. For $20 from Kent Wang, I don't think you can do better.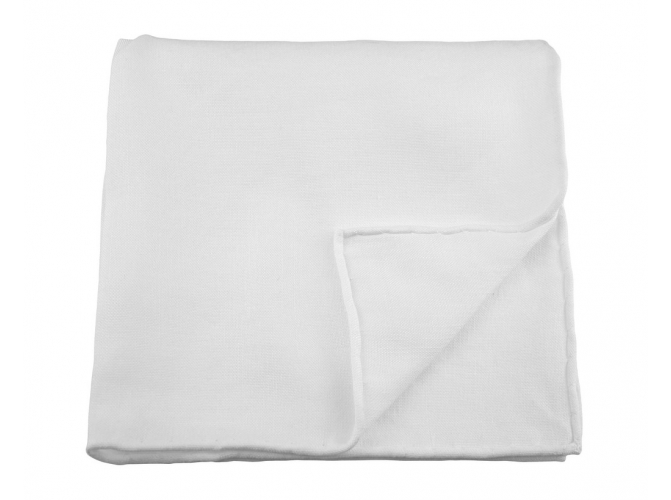 Cost = $20
Remaining Budget = $138
Remaining Budget
So, I think I have covered all the basics. With $138 left in the budget, I'll open it up to suggestions! I'm not sure if our friend KV needs any socks, but I would suggest that Viccel is considered. They look to offer a great product in just about any colour you could imagine. Another option would be a pair of sunglasses, maybe these keyhole ones from Kent Wang (I have them in dark horn, and love them). If the sport coats will be worn frequently, I might suggest picking up a couple of other pocket squares from Kent Wang – the Great Wave and Rickshaw Cart are quite versatile, as I've tried to show here and here. There's always a new watch… I'm a big fan of Orient Watches, and if you wait for a sale, you could probably pick one up for close to what's left. Spier & Mackay makes some really nice merino sweaters and cardigans, on sale right now for about $38 a piece.
Did I miss anything? Do you have a suggestion? Let us know!
-Colin