Reviewed: Boardroom Socks
Reviewed: Boardroom Socks
Disclaimer: these socks were provided at no cost to me, in exchange for an honest review.
Early on in my menswear journey, I was focused on jackets and trousers, and didn't care much for shoes. If I didn't care much for shoes, quality socks were even further down the list. Late last year, I realized most of my dress socks were worn out and in need of replacement.
Enter Boardroom socks. Their offer to review a few pairs came at the perfect time. I had recently picked up a few pairs from another vendor, and it was a great opportunity to compare. I was sent two pairs of their pima cotton mid-calf socks in grey and khaki, a pair of merino wool mid-calf socks in olive, and this killer pair of navy donegal socks.
Boardroom Socks
Rooted firmly in North Carolina, the James family has been in the textile business since the 1830s. Obviously, business and production have evolved since then, but a dedication to quality and employing American craftsmanship has held out. In 2010, Boardroom Socks was launched.
Construction and Quality
One of the first things I noticed wearing these socks is the pleasant weight to the fabrics they offer. I wouldn't call them thick or heavy, but they are definitely more substantial than some dress socks, which feel more like hosiery to me. I am not a fan of over-the-calf socks, so all I tried were the mid-calf. Another thing I like about these pairs is that they are a true mid-calf length. Other brands feel rather short, only coming up a few inches above the ankle. These you can pull up to your calf, and they'll stay there. The toe linking is really well done, and very comfortable on the foot.
I've washed these a number of times now, in cold water, lay flat to dry. They feel just as good as the day I got them. My olive merino wool pair did make it into the dryer by accident… I won't recommend you doing that, but my pair emerged none the worse for wear.
Design and Styling
The pima cotton socks are great. Really nice feel when wearing, and the 3% spandex really does help them fit well, and stay up through the day. The ribbing is even, and is classically proportioned.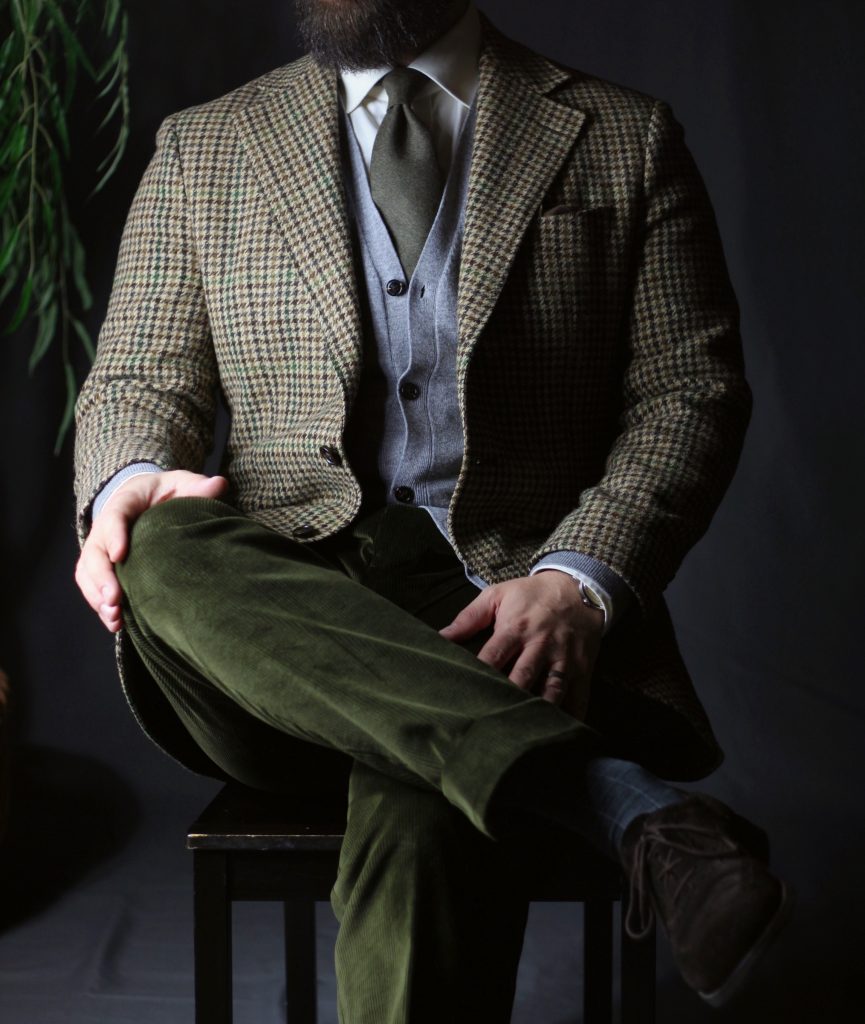 Boardroom socks' merino wool pairs have a beautiful heathered appearance to them. This variation in colour really makes for a nice look.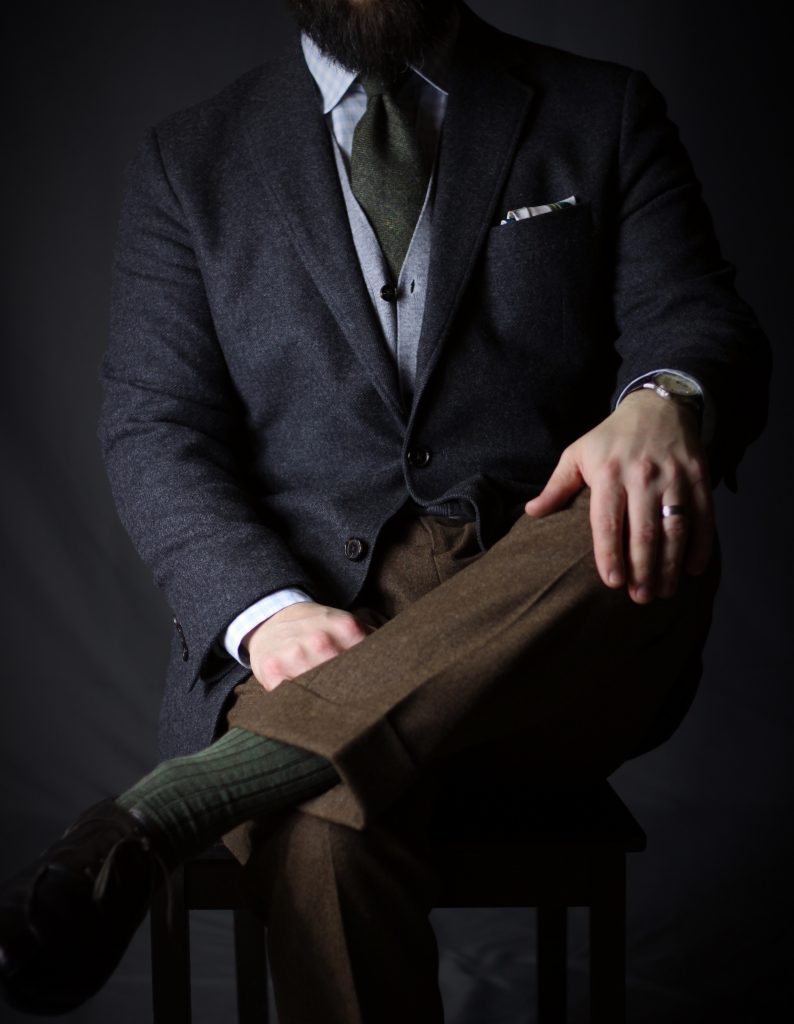 In terms of styling, Boardroom socks offers most of the colours a conservative business wardrobe would need. They have a few pairs with some extra panache; stripes, dots and american flags. None of those patterned pairs really appealed to me. Having worn these socks a lot, I would love to see Boardroom socks expand their offerings to build out the textured solids. Herringbone, houndstooth and maybe some subtler vertical striped socks would be great additions.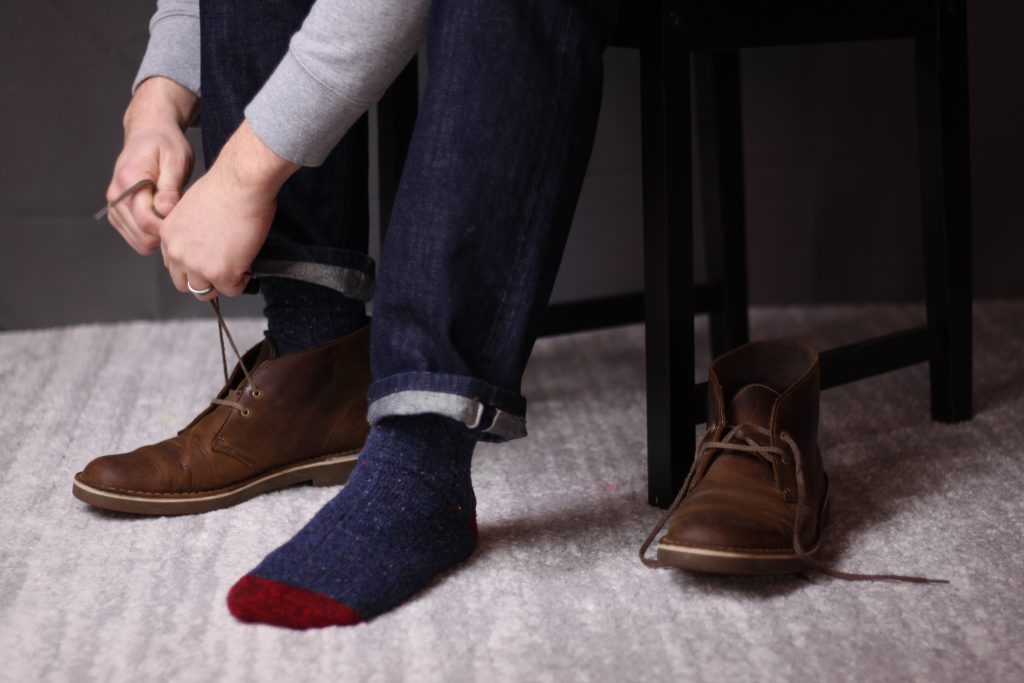 The donegal socks are cozy as they look. Classic navy with deep red toes and heels, and the wonderful flecks of colour throughout the socks.
Price and Value
Single pairs of mid-calf socks start around $14 USD, add $1 for over the calf, which I think is a pretty reasonable price for quality merino wool or pima cotton dress socks. Boardroom Socks offers some bundles as well, which can help you save another ~$1 per pair. If you prefer your dress socks to have a little higher density, these are the socks for you.
Wearing Boardroom Socks
Here are some examples that I think show off just how the right pair of socks can compliment an outfit.
Final Thoughts
What do you look for when shopping for dress socks? Let me know in the comments!
-Colin