Insights: Buying my first quality dress shoes
Insights: Buying my first quality dress shoes
If I'm honest, shoes were the last part of my wardrobe I focused on. I guess I never really saw (felt) the value of a quality pair of shoes; I mean sure I looked at pairs from John Lobb, Crocket & Jones, Carmina and Edward Green… but they exist at a price that had to be aspirational only. So I would wait for sales and pick up department store brands that featured things like "genuine leather" (heavily corrected grain, more plastic than leather) and glued soles. For $50 they'd last me a year or two. I didn't rotate or use shoe trees. I know, I know. Shoe-lovers – keep reading, I've learned the error of my ways.
Anyways, last year I grew tired of throwing my money away. I had been spending enough time on menswear forums that I'd absorbed some knowledge about better quality shoes. I'd also learned that it would be a terrible mistake to jump up to the likes of the brands I mentioned above, so I started to look for something more entry-level. I came across a few brands that warranted further investigation – Meermin and Velasca. As I began to research the style of shoes I needed, a fantastic deal came up on a beautiful pair of NIB Carmina black captoes on eBay through the Styleforum affiliate vendor, master consigner and generally awesome dude at Luxeswap so I pulled the trigger. The shoes arrived, and my time spent scouring the internet for information on Carmina last shape and sizing had paid off – they fit perfectly!
A couple of months later, Velasca had offered up a discount in return for sharing some honest feedback. This helped me make the decision to try them, so I picked a pair of dark brown full brogue captoes and a pair of brown suede penny loafers and placed the order. Once they showed up, I had a reasonable base for a shoe rotation.
At this time, I also decided to invest in some decent shoe care products from Saphir – Amazon and the Hanger Project were my friends here. There are a number of great resources out there, and I watched many, many YouTube videos about how to properly care for and polish leather. It took about six months, but I can proudly say that I can produce a mirror shine! Exhibit A: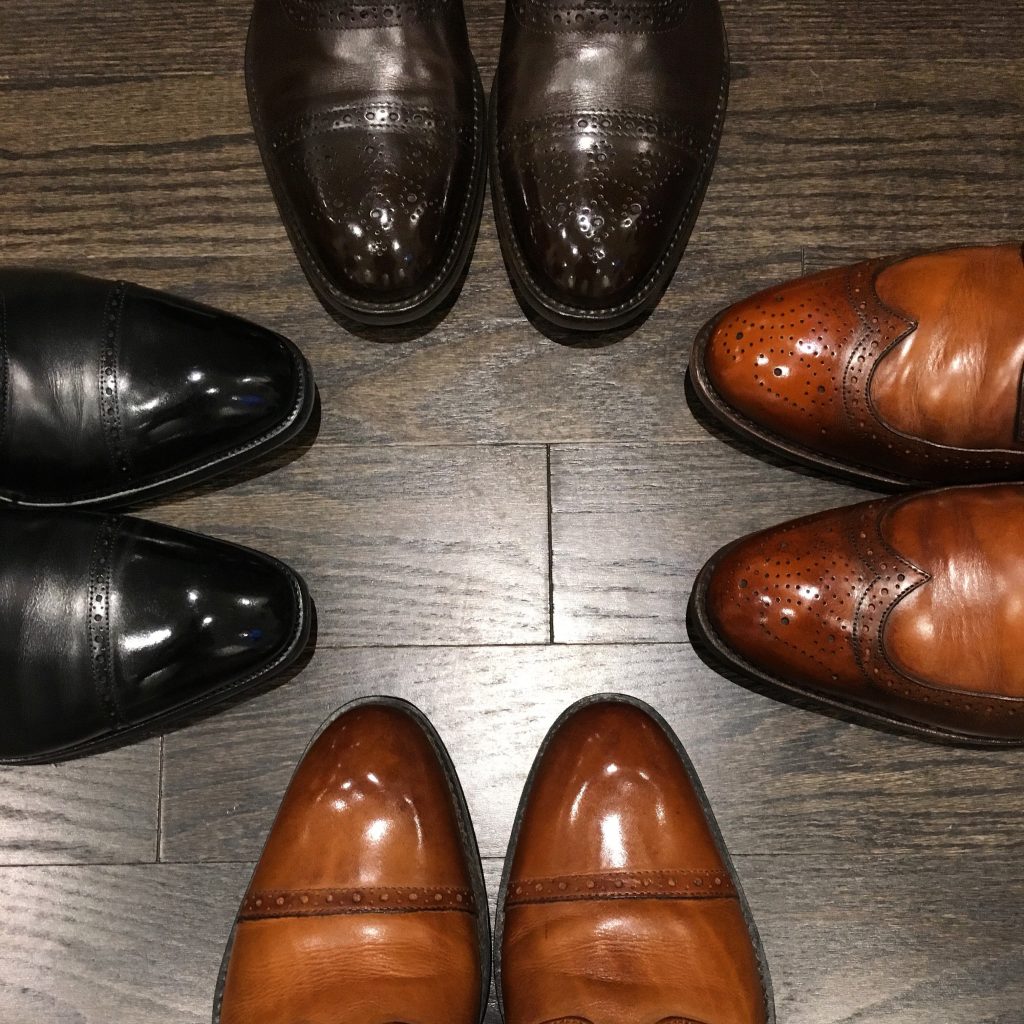 Currently, my shoe rotation consists of:
Carmina Simpson last semi-brogue black captoes
Velasca Polliroeu dark brown suede penny loafters
Velasca Brumista full-brogue dark brown captoes
Velasca Saccent full-brogue dark brown suede wingtips
Allen Edmonds Lombardo tan wingtips
Department store beater tan captoes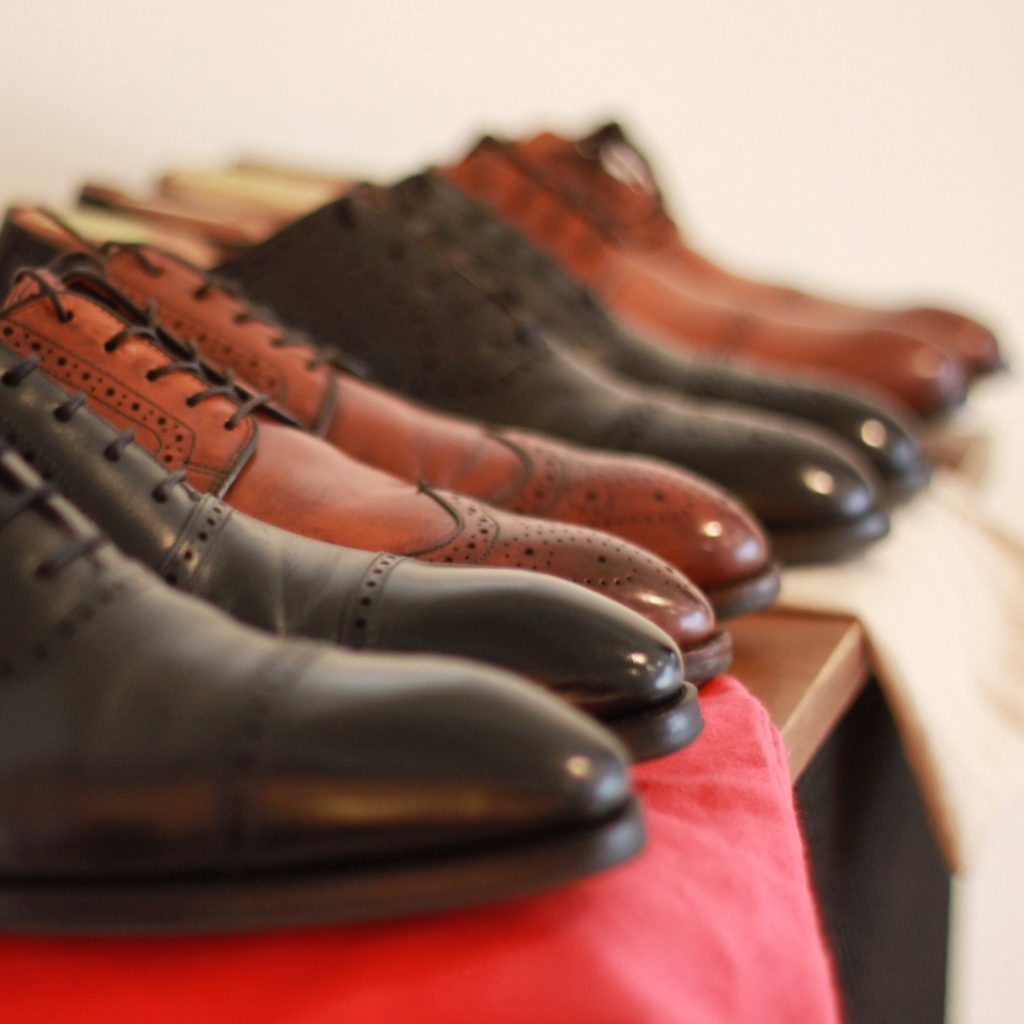 I'm glad I've taken it reasonably slowly acquiring shoes. The more I wear the ones I own, the better I'm able to define what I like and don't like about them, and include that in planning my future purchases. I hope you'll do the same.
-Colin