Reviewed: Aklasu ties
Reviewed: Aklasu ties
Disclaimer: These ties were provided at no cost to me, in exchange for photography and an honest review.
The first thing I noticed about Aklasu ties when I came across them, was that they are based in Canada. Always happy to support a local business, I was excited to see their products. Initially, we spoke on the phone to get to know each other a bit, which made this whole experience a lot less transactional. I was initially provided a burnt orange grenadine, and subsequently received a black grenadine, grey pindot grenadine and two block stripe grenadines, one brown/blue and the other burgundy/French blue.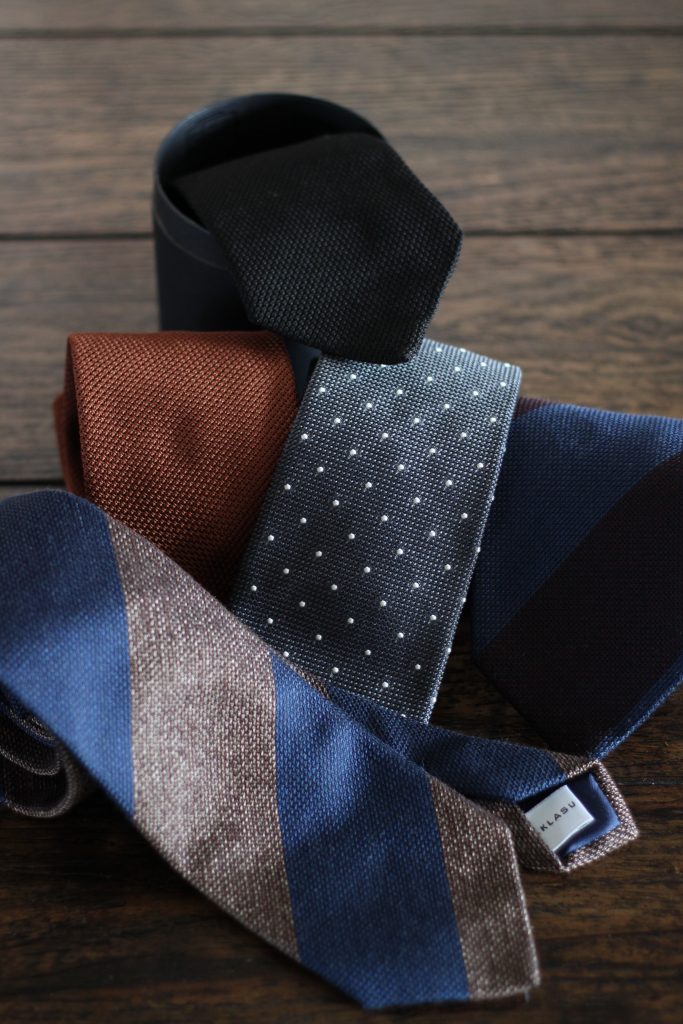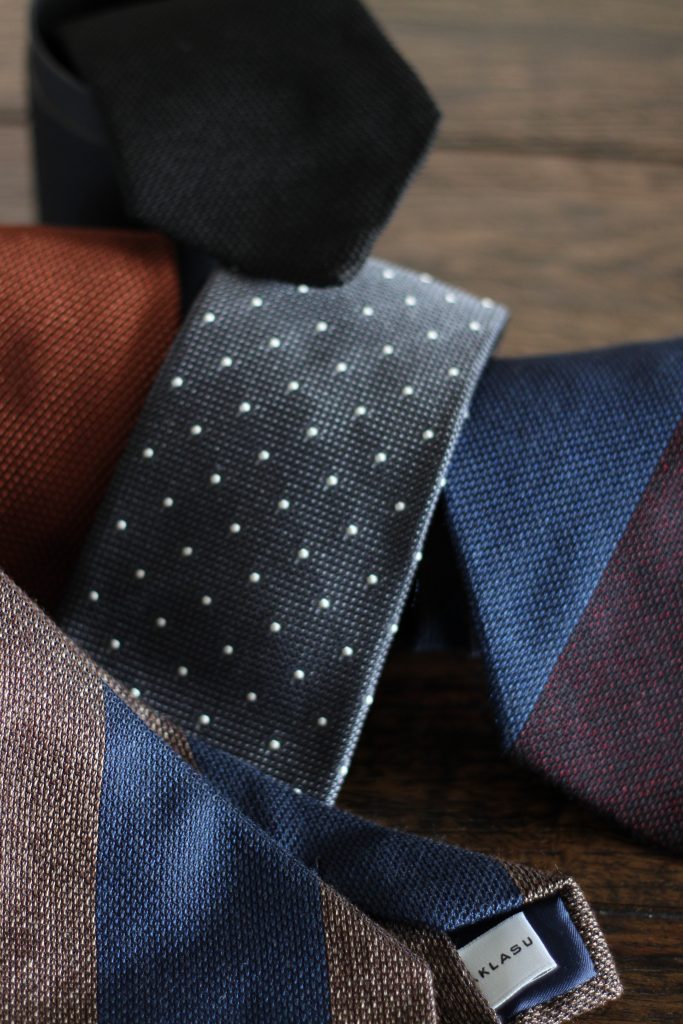 Shipping and Packaging
Upon receiving my package of Aklasu ties, the individual packaging for each tie is pretty cool. They come rolled up in these little tubular capsules. The little packages are a nice touch and make the unboxing a bit more interesting. They are quite sturdy, and allow the ties to be shipped without being folded, which means no creases.
Construction and Quality
I'm very pleased with Aklasu ties. The weave is consistent, and the choice of interlining is quite nice. It's not heavy, but there is a nice amount of drape to the tie, and it produces a dimple easily. Length and width of the ties are very consistent, which is good to see. Many of their ties are available in 3 1/4″ and 3 1/8″ width, while some are available in a single width. I prefer the 3 1/4″ width, and I'm not sure anyone out there is so discerning that they would base their purchase decision on 1/8″ difference. If two sizes are to be offered, something along the lines of 3″ and 3 1/2″ variants might be more meaningful to customers. On the other hand, streamlining the offerings to be all 3 1/4″ might be a happy medium, with fewer SKUs to manage.
The shape of the front blade is really well tapered. You get that little expansion out of the bottom of the knot that gradually widens to the aforementioned size. Combining that with the shape of the knot, you get a really balanced piece of neckwear. All the grenadines are tipped, a feature I appreciate, so you don't have that gauzy, semi-transparent chunk at the bottom of the tie.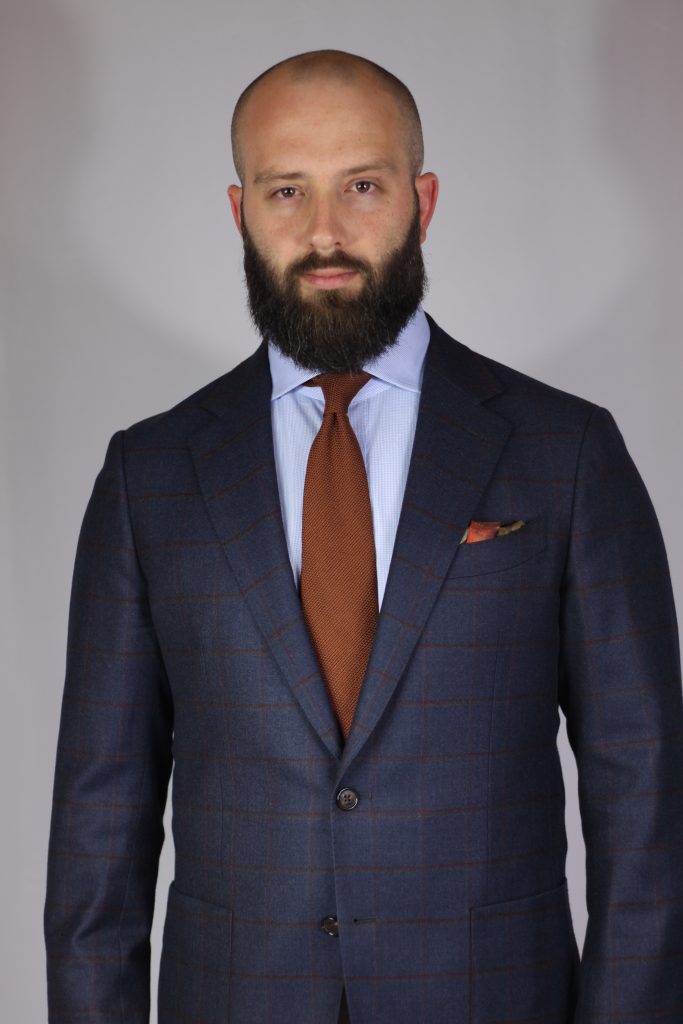 Design and Styling
Aklasu ties come in a broad range of classic and versatile configurations. Mostly made up of grenadines, the collection also includes some lovely looking six-fold ties. All of the grenadines are offerd only in fina weave, which is a refined looking tie, with just a bit of texture. Branching out to offer some grossa weaves might be nice.
The block stripes are really nice – especially the brown and blue one. There's a wonderful melange to the brown blocks especially that really draws the eye to it.
Wearing Aklasu Ties
Here are some of my favourite outfits that have featured Aklasu ties:
Aklasu Ties – Final Thoughts
Aklasu is a great source for both staple and bolder styles of ties. At $85 USD per tie, they are pretty competitively positioned with other ready to wear grenadines. The benefit for my Canadian friends is that there are no sneaky duties or brokerage fees like there are with some tie retailers that ship from overseas. With a great interlining, and a fine shape I would highly recommend Aklasu ties.
-Colin