Reviewed: 51 Label Shoes
Reviewed: 51 Label Shoes
Disclaimer: this pair of shoes was provided at no cost to me in exchange for an honest review.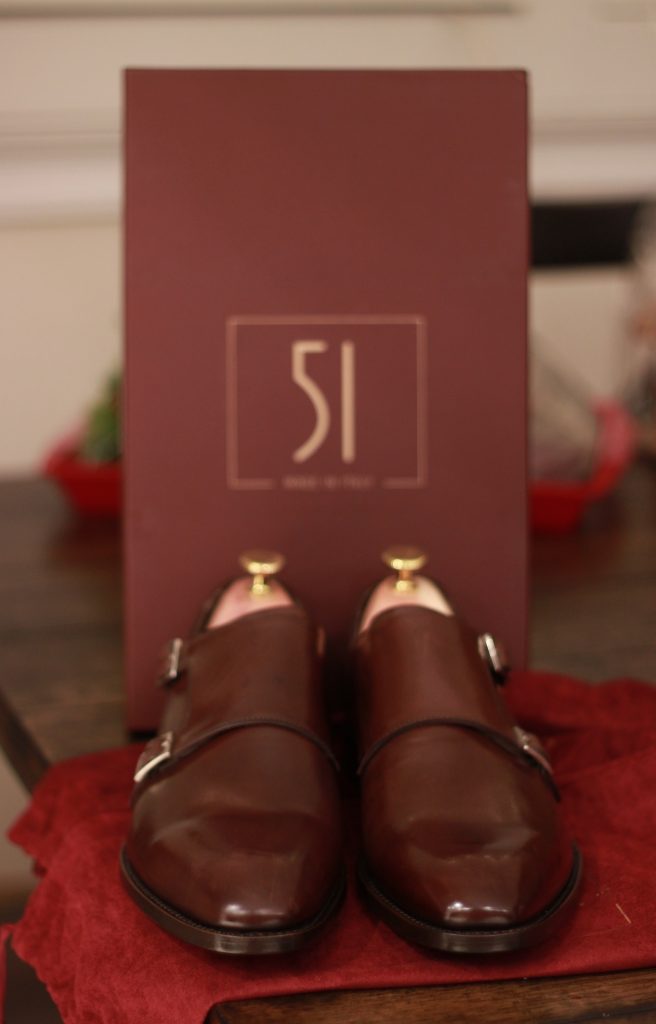 Chocolate Haste Double Monks
In the past, I've waffled on my thoughts surrounding double monk shoes. Initially, they seemed peacock-y and trendy. A few years ago they were everywhere it seemed! Now, I can appreciate the details that put together a rakish, lace-free dress shoe. This 51 Label review was particularly exciting, as it would allow me to objectively view a pair on my feet. I'm glad I got the chance to check these shoes out in person, as I've worn them more than any other pair recently. I really enjoy the look. Here they are: the 51 Label Haste Chocoloate Double Monks.
Gary at 51 Label was great to deal with. I can appreciate what they are going for with the idea of "Effortless Luxury" and I think that every interaction – product, packaging, service – have lived up to that goal.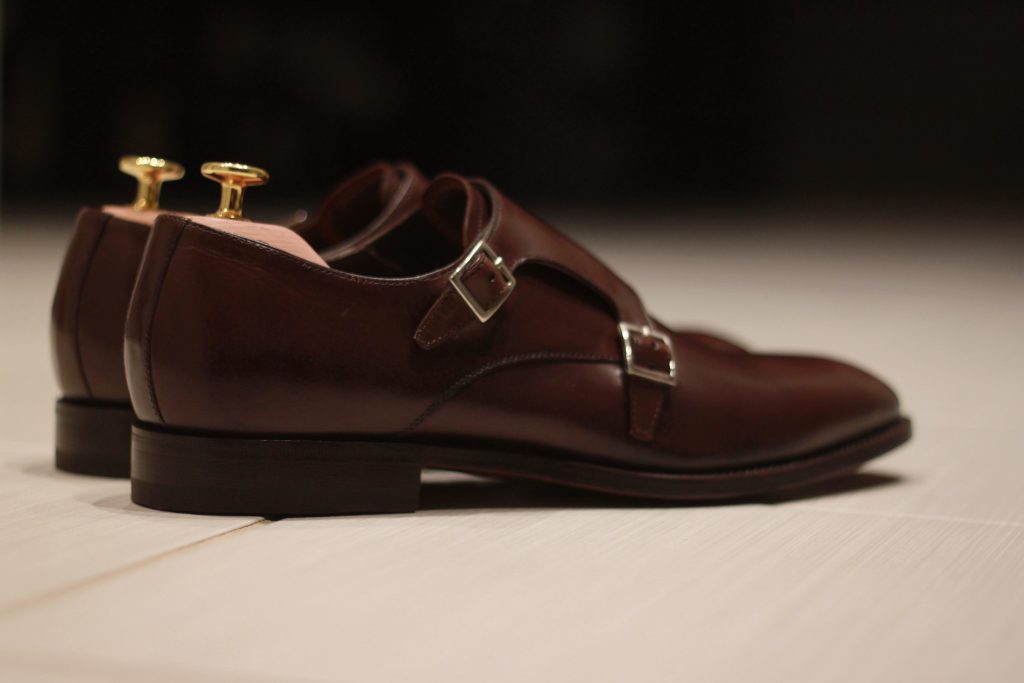 Shipping and Packaging
My package of shoes arrived with no issues. Inside the shoe box, this pair was nestled comfortably and came in the nicest shoe bags I've ever held. The softness of velvet is truly special. You can see a peek at them in the first photo in this post – a rich, warm burgundy colour. 51 Label shoes all come with these bags and lasted shoe trees. Such a great value added inclusion!
Quality and Construction
My immediate reaction to handling these shoes was how supple the leather is. It's so soft right out of the box. That reaction intensified when I put them on. The leather immediately began to contour to my feet. after a dozen wears, there is some lovely creasing beginning to set in. You can get some idea of the leather when creases form. This leather has no loose grain, no cracking, no weirdness. These 51 Label shoes respond to a little leather care so well, which impressed me. After a few wears, I hit them with a light application of Saphir Medaille D'or, a brushing, and a few rounds of Saphir Mirror Gloss on the toe. Boom. Perfect shine!
The Blake rapid construction really does allow for flexibility of the sole from the first wear. These shoes were a pleasure to have on my feet all day.
The welt is flat all around the shoe, with no beveling. Considering how close it is trimmed to the upper, this detail is not missed.
Construction and materials are all quite nice. You can see some wrinkling on the leather (across the monk… flap?), but it doesn't detract from their appearance. If anything, it's a testament to how soft and fine the leather is. At this point, my 51 Label review is off to a positive start.
Sizing
This pair is a 42, which equates to a 43 EUR or a 10 US. On this last, I can confirm they fit true to size. Everything about this shoe fits so well. Because of the sleek last, you should be aware of how close it will feel along the inside of your arch. Not uncomfortable at all! Just well contoured to my foot.
Design and Styling
This last is very well suited to a double monk strap shoe, in my opinion; Almond toe, elongated shape, curvy waist and a cupped heel. I think 51 Label nailed an important detail on this pair, which is the buckle placement. The shape of the leather (I think I called it a monk flap before) is swept back and the two buckles are spread apart just right. I think having them perfectly parallel makes them look awkward. I really like that they went with a plain toe on these. It's an uncommon take on a double monk, which you'd usually find with a cap toe. I think it works beautifully – nothing but soft leather until the strap.
Something else I quite like about these shoes is the colour. 51 Label calls it chocolate brown, but I think it's more complex than the simple adjective "chocolate" conveys. There is definitely a ruddy, warm undertone to the shoes that comes through in more direct light.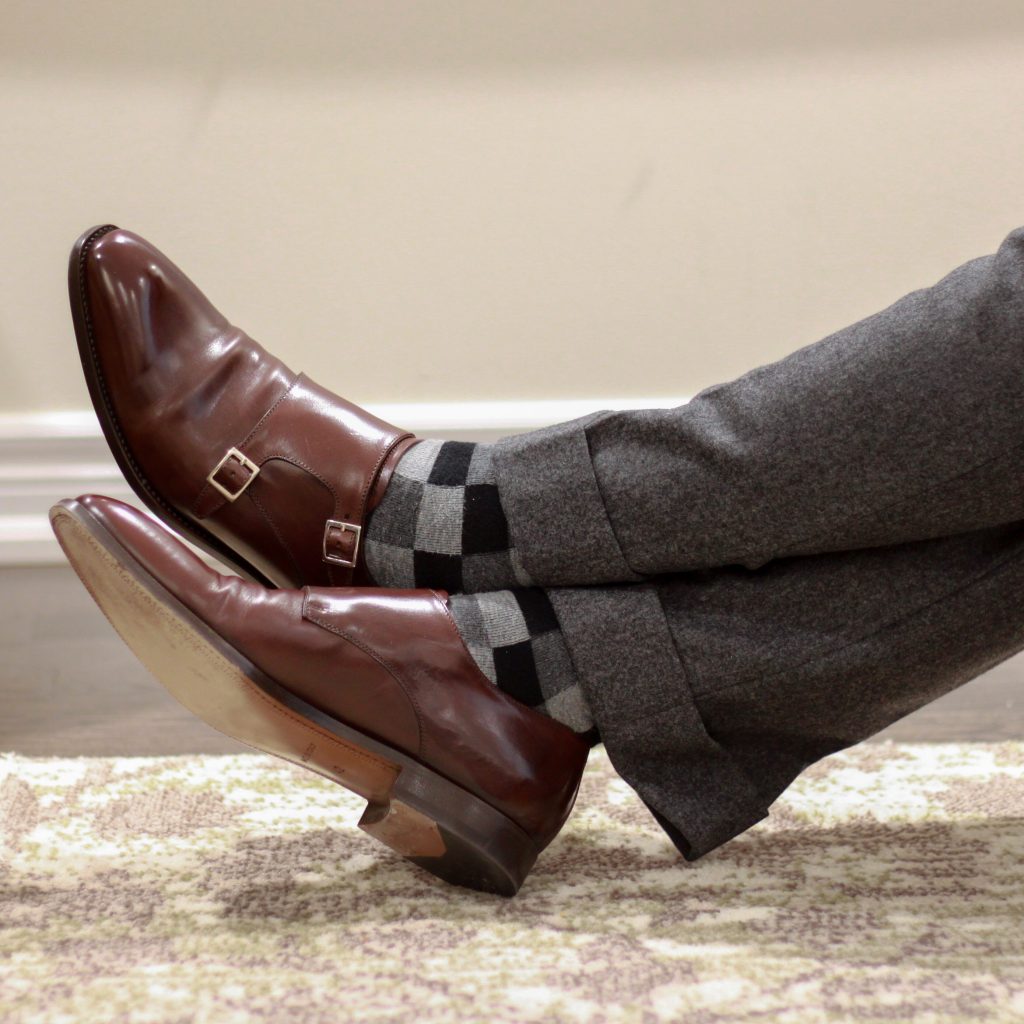 51 Label Review
I'm very pleased to have had the chance to review 51 Label shoes. They make a very nice product on its own, then add value by including beautiful shoe bags and shoe trees. They offer a breadth of other styles including loafers, sneakers, wholecuts, and cap toes. I would highly recommend you take the time to check them out.
-Colin